Test: Opel Astra
The Opel astra is accompanied by strong marketing in the direction that the astra is now German again. But what does Germanness mean in practice? At Avtomobilnost, we verified this in a test.
Opel is a German brand, and in its more than one hundred year history we can find technically interesting vehicles, from bikes with rocket engines, ultra-economical record-breakers, record-breaking aerodynamic concepts, even quite a few prestigious limousines for diplomats, captains and admirals. But the former Opel, on which all new Opels are based, was created in 1970. We are talking about the Manta. It's Opel's answer to Ford's Capri, in short, an affordable car, with a design that made young yuppies instantly rise up the popularity ladder when they drove up to the local party or outside the disco on a Saturday night.
And if you ask us, he's a designer Marc Adams, did his job superbly. For five plus. And that's not just because he installed the manta mask, the whole new Astra is extremely impressive, but at the same time clean and simple. Likeability is subjective, but objectively we can assess that the astra has an extremely perfect shape, which will certainly ensure that you are noticed. In most cases with approval.
Why is retro design so important?
The retro design is really important. The connection with Manta is essential, because today Opel has to prove itself again. He has to say again that Opel is German. It was probably easier for them before, because the Americans from Detroit left their hands very open to the Frankfurters.
Portuguese Carlos Tavares, who runs the French-Italian-American-German conglomerate Stellantis from Amsterdam, showed a different side with the business takeover of Opel. He is primarily a rational, dispassionate economist whose only goal is for this firm to survive today's employees and to achieve business profitability. In short, to prepare the company for new conditions in the auto industry. Therefore, it does not listen to the individual ideas of individual brands in the portfolio.
Or rather, he didn't have one. In the early years, the cars of this group strongly pointed in the direction of being technically the same, without their own identity. And apparently, Tavares has already achieved the first goal. Brands can now do things their own way, of course within strictly defined technical parameters.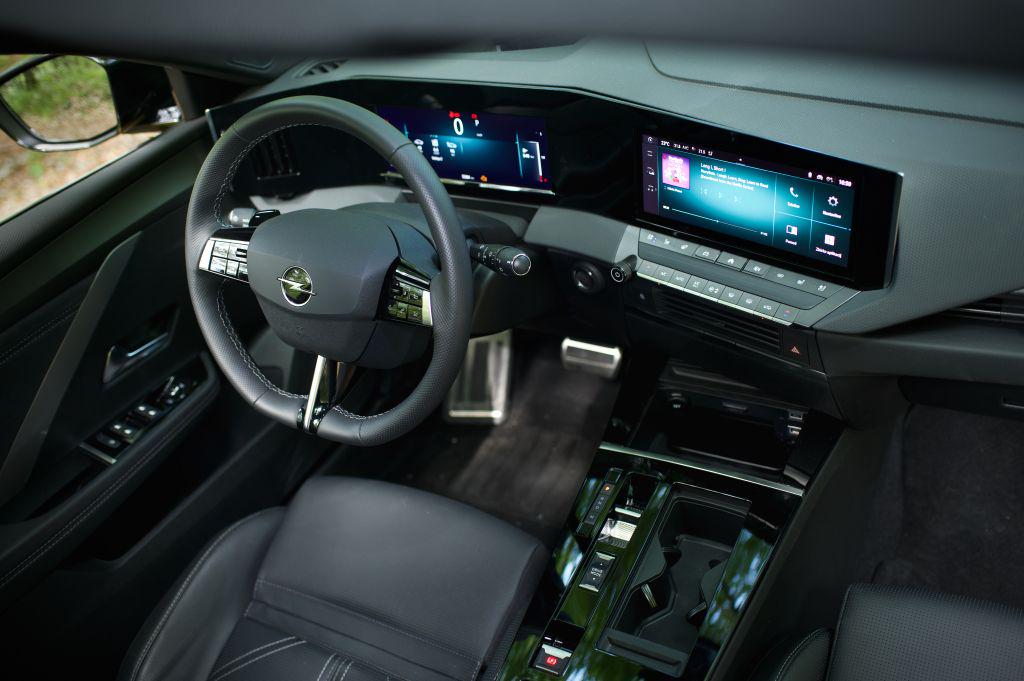 The Germans are finally free again
And Opel began to express this renewed freedom by emphasizing its German origins. They say that the astra is "autobahn geprüft", a certified car on the German highway. The Astra therefore shows its Germanness at high highway speeds, even at around 200 kilometers per hour, it is supposed to be sovereign. Well, we can't confirm that to you because we only drove the car in Slovenia.
The Astra also shows its Germanness with its firmness. You feel the car, when braking, in turns, you know what is happening, where the forces are pointing, how the car will react, the steering mechanism is very precise. The car also impresses with the front seats, where Opel's many decades of expertise in seat ergonomics can really be felt, and the same applies to the headlights. In our opinion, the biggest drawback is the digital side, screens, displays require too much adjustment, too much clicking. It's hard to find a display that pleases. We switched to Carplay with great pleasure. And the engine is good, but nothing more than that. A highway car would deserve a more powerful engine. It also disturbs the sitting in the back, which is less comfortable than in previous Astras.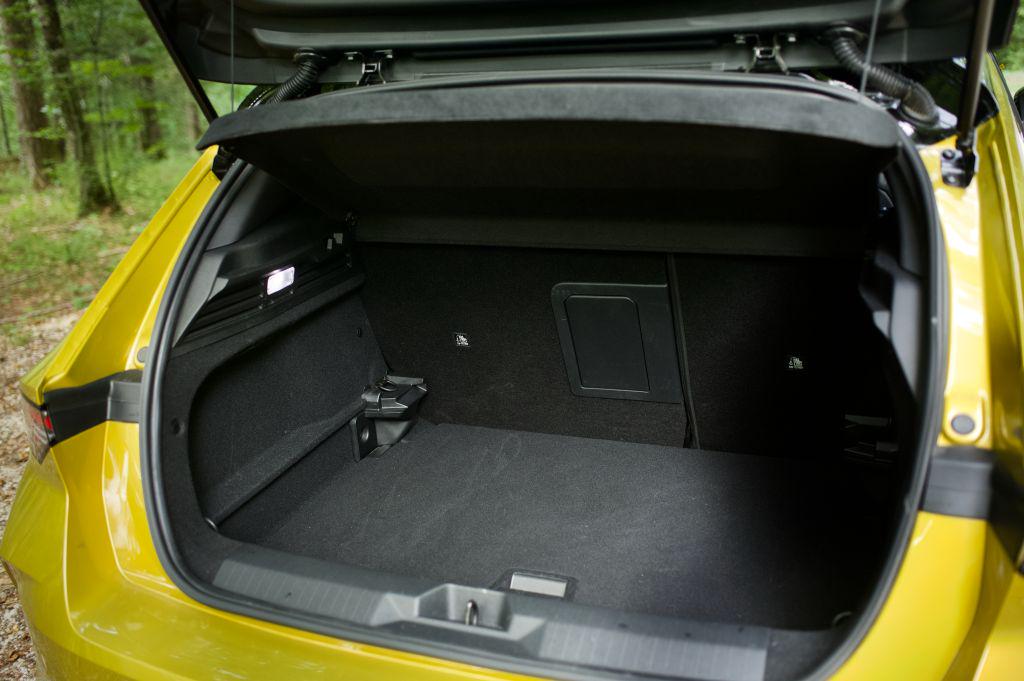 Better?
Bottom line, we estimate that the Astra is undoubtedly one of the more convincing current cars in its class, but it leaves us with mixed feelings. Marketing, good and effective marketing, cooked them for us. We have to admit, they whetted our appetites when they said it was "The best of all". Of course, they wanted us to understand these words as saying that the new Astra is better than its predecessors, but we cannot unconditionally agree with that. Even more mixed feelings are triggered by another hidden meaning of the slogan. Although direct comparison with the competition in marketing has always been unusual in our country, this time Opel wants to initiate the understanding that German is better than French. And this is where we get stuck. Maybe at 200 an hour the Astras are really more convincing, but on Slovenian roads, for example, the related Peugeot 308 is just as driving sovereign, and on top of that, the distinctly non-German Citroën C4 cannot be described as inferior. So we can agree with the slogan "German, therefore different", but reject the slogan "German, therefore better".
Source: Rtvslo