Hydrogen technology for public passenger transport
In Avtomobilnost, we took a hydrogen-powered bus through the streets of Ljubljana. We checked the possibilities for this particular type to drive city buses in the Slovenian capital, and asked ourselves whether this solution makes sense.
During the research so far, we learned that a fleet of Ljubljana city buses would require as much as 80,000 kilowatt hours of electricity per day.
In the case of classic, battery electric vehicles, this brings heavy burdens on the electricity grid, and the transport provider is also burdened by the infrastructure and the charging times of huge batteries, which exclude individual vehicles from traffic for a long time and thereby increase costs. Hydrogen does not have these problems.
In practice the results are even better than in theory
Although hydrogen is the most abundant element in the universe, hydrogen vehicles are still almost nowhere. It will therefore be necessary to move from words to actions.Gregor Maukodirector of Toyota Slovenia, told Avtomobilnost: "From our side, the most important thing is that we brought the technology to the streets of Ljubljana. That we didn't just show the capabilities of hydrogen buses on the slides at the press conference, but put it to the test." Mauko adds that the results in the first days of testing, when the bus transported people on a regular route around Ljubljana, were even better than the specifications. It turns out that the range on a single charge is more than 500 kilometers.
Bus filled in 10 minutes
"We also demonstrated the charging of such a bus, which actually takes only ten minutes. Hydrogen technology has quite a few advantages compared to battery vehicles or gas-powered vehicles," says Mauko.
Rok Vihar, deputy director of LPP, says: "Hydrogen allows us to continue to operate LPP's buses in the same way as before. In other words, almost no adjustments to the current management are necessary. Charging a hydrogen bus takes 10 to 15 minutes, which is a big difference compared to an electric bus , in which the charging times are significantly longer. As a contractor, we have to adapt to these long charging times, at least six hours."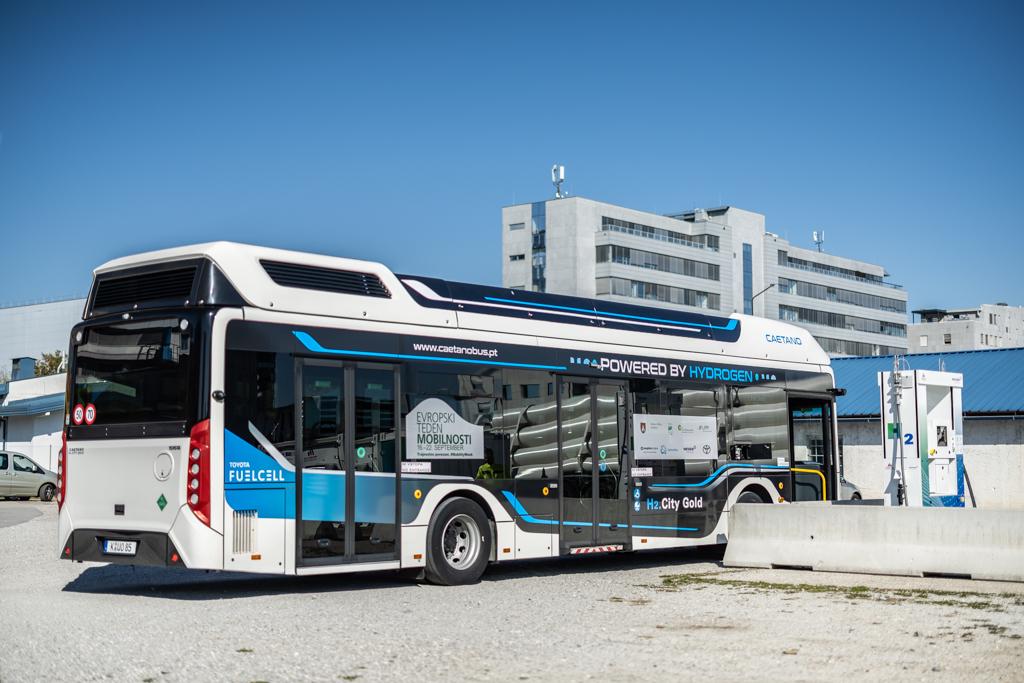 Price is the biggest obstacle
Until the transition to a green eco-system, difficult decisions and large investments will follow, at least in the beginning. Vihar is aware that, at the moment, all green technologies are expensive when put into circulation. He emphasizes that they cannot pass on additional costs to LPP users, as this would reduce the accessibility of public passenger traffic, which is in complete contradiction to the goals of increasing passenger traffic. "First of all, we need to fill the funding gap. We need key stakeholders, including the state, to come together and find the funding gap and establish the proper infrastructure to charge these vehicles."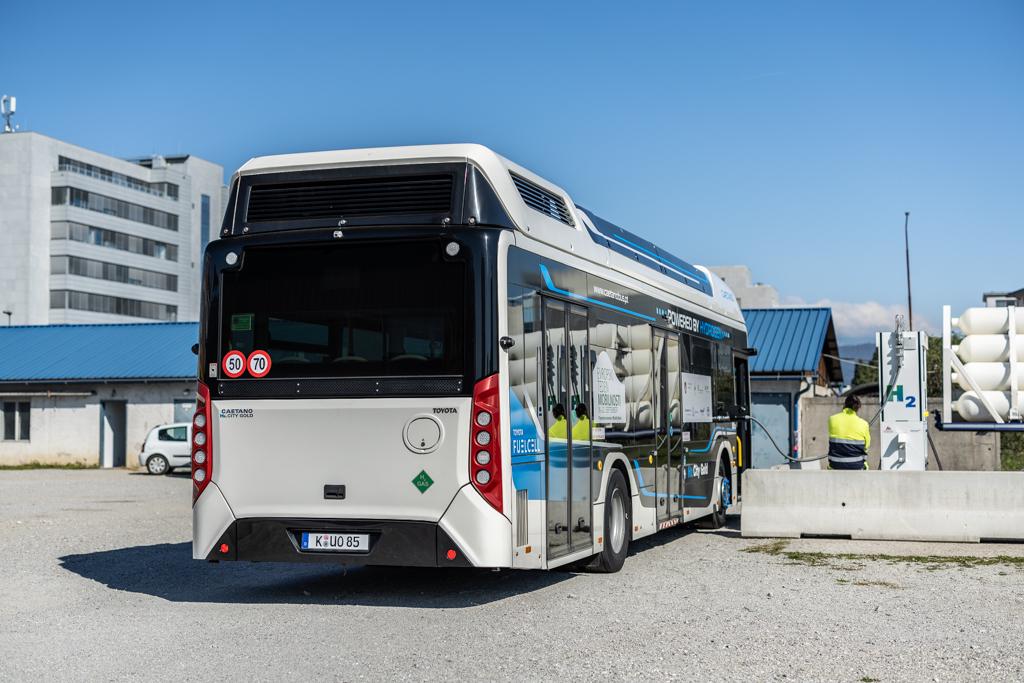 Toyota already has a hydrogen car, but the director of Toyota says that with hydrogen, they are primarily betting on bus carriers today, truck drivers tomorrow, i.e. heavy traffic, in a narrow environment in which you can cover 100 buses with one hydrogen filling station. "This can be a very good business model, as there is no need to invest in 100 charging stations across Slovenia," says Mauko.
There is already a filling station in Ljubljana that can regularly supply a fleet of several dozen buses with hydrogen. However, as we learned, this solution is not yet the right one.
We shed more detail on hydrogen's present, together with charging stations, in a video contribution from the show Automotive.
Source: Rtvslo