An insight into Dacia's future
In Avtomobilnost, we learned about the manifesto concept at the premiere in Paris, a vehicle with which Dacia manifests what the Romanian brand's cars will be like in the future. Of course, not such extreme forms, but smart ideas will be built into future vehicles.
The strategy of Dacia, a low-cost brand, remains the same in the future as before. And this brand concept, which is owned by Renault, shows excellent sales results even in the demanding markets of Western Europe. To offer what customers really need.
We strongly believe that this is easier said than done in these critical times. We also understand the decision why Dacia pragmatically offers only what it can offer today, immediately, and not until tomorrow. Because what tomorrow will be like is still uncertain today, and above all it is clear that what tomorrow will be like, Dacia cannot control. That's why he insists on today. At Dacia, the emphasis is on relaxation in nature, leading to adventurous waters, which is also made clear by the concept manifesto.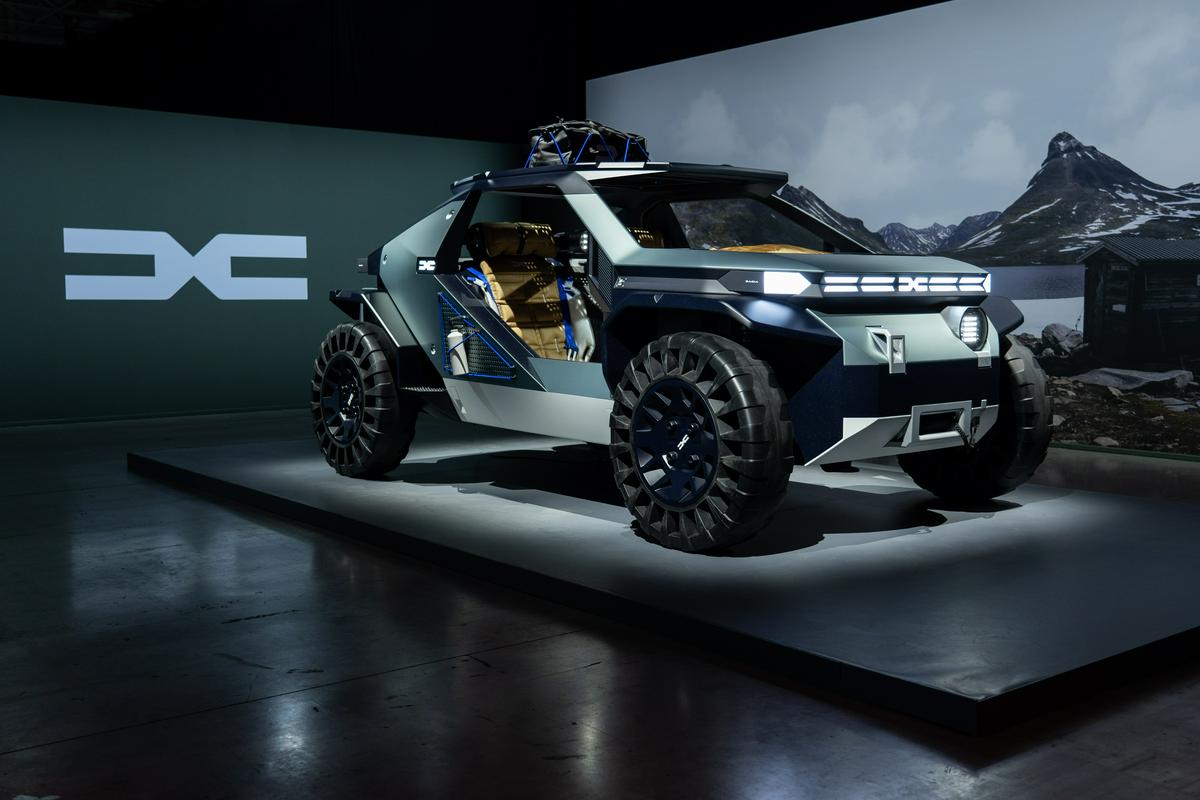 Laboratory of ideas
The concept buggy, which will never drive on the roads in the form shown, foreshadows ideas that Dacia will somehow manage to include in its range, at least as accessories. For example, a bed in a jogger. As early as next year, Dacia will offer a special box as an accessory, which is at the same time a compartment for climbing equipment, for example, and at the same time, when the seats are folded down, it turns into a bed with a mattress, on which you can sleep under the climbing wall and continue your activities in the morning. nature.
There is also an interesting solution in the form of a portable LED headlamp, which can be simply removed from the manifesto concept and also serves as a powerful lamp for a night walk through the forest. Dacia is also committed to using ecological materials in the construction of its vehicles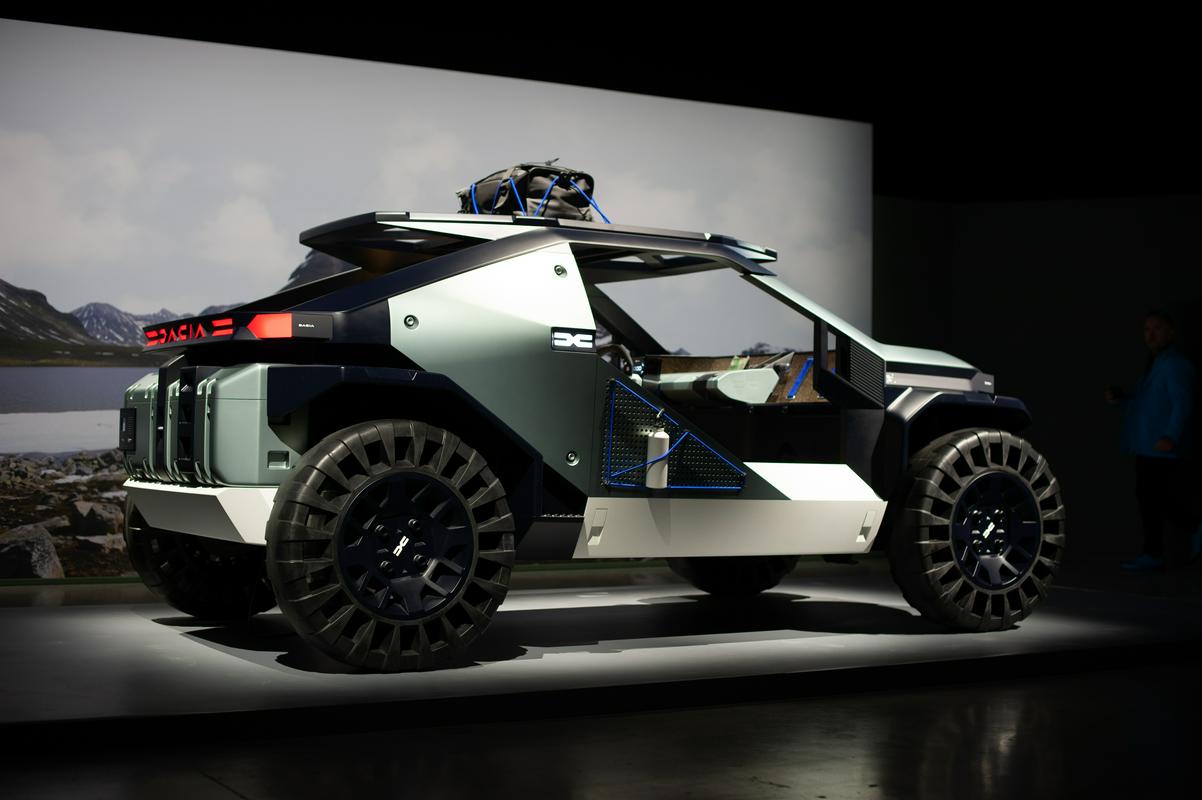 Recycled plastics among the central challenges
Vice President of Dacia Lionel Jaillet told Avtomobilnost at the world premiere of the manifesto concept: "Eco means economical and ecological. Dacia not only offers ecological solutions, but also those that are widely available."
Dacia's pragmatic eco-approach is echoed by the commercial name Sparkle. With it, the brand is even kicking the big and more financially capable brands in the ass, because in 2024 the new duster will be on the market, which will be more sustainable than all the more expensive competition in at least one aspect.
Recycled plastic on exterior car parts is a big deal, but using recycled plastic on exterior parts is a much bigger technological challenge than we hear.
Pragmatism is also evident in the use of electronic devices. At Dacia, they regularly ask themselves why they would push in another solution of their own, if customers already have the smartest device in their pockets. And now your phone will also record you during the day.
You are invited to watch a video contribution from the show "Automotive", where we presented in detail the concept manifesto and solutions that will soon come to life in the future models of the Romanian car brand.
Source: Rtvslo