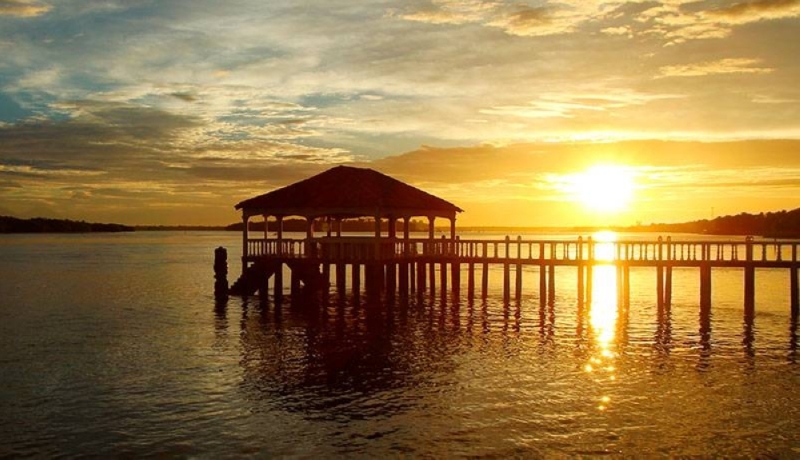 The beach continues to be a major tourist attraction for expats. /DEM
The industry is recovering in El Salvador since the covid-19 pandemic wreaked havoc on global tourism, and the government expects 2.4 million foreign tourists to contribute more than $2.4 billion to the local economy by the end of this year. I predict that it will produce
Tourism Minister Morena Valdez said that between January and October, the country will be on track for 2022 as it has received 1.9 million visitors and amassed $1.7 billion, 94% and 24.3% more than a year ago. We have shown that we have already exceeded our expectations.
"We have already exceeded the target we set for this year, so we had to set another target again: (forecast) 2.4 million (visitors)," said the official.
Targets set by the Ministry of Tourism (Mitur) do not include site visits, which the Salvadoran Tourist Association (Istu) forecast over 150,000 people during the year-end holidays.
Valdes noted that national celebrations such as surfing tournaments and the San Miguel Carnival are what generate increased tourism and economic benefits.
What foreigners like.
70% of expats prefer beaches, second and third are Ilamatepec Volcano and towns and cities.
North American tourists generate a significant portion of the foreign exchange that El Salvador earns from tourism.
The number of Americans visiting the country for tourism is increasing, the minister said, strengthening the diaspora with second and third generation Salvadorans returning to spend seasons such as Christmas in the country. .
"They stay for a week or two and visit all the tourist sites related to our waves and cultural sites.
On a general level, Immigration and Immigration Director General Ricardo Cucarón expects an additional 9.8 million Salvadoran and foreign arrivals and departures through various borders by December 31. I assure you.
Cucalón recommended that Salvadorans planning to leave the country check in advance for permission for minors. To support the process, branches of the Immigration Directorate in Las Cascadas, San Miguel, Usulután and Santa Ana will open on his 26th and his 27th.
Increase baggage exemption.
In its year-end strategy, the Directorate General of Customs and Excise (DGA) confirmed that it is working on transitional provisions to extend the exemption from duties and taxes on the introduction of shipments.
Samadhi Martínez, the agency's director, said duty-free luggage is currently around $500, so if the regulation is approved, it will increase to $3,000, similar to last year.
More than 450 immigration officers will be present at the El Salvadoran border, and more than 1,600 collaborators from the fields of operations, customer service, cleaning and machinery will work at Oscar Arnulfo Romero International Airport over the Christmas period. .
What will happen in 2023?
The next year, the Tourism Board expects 2.7 million foreign visitors and more than $2.7 billion in foreign currency earnings.
These predictions are backed up by the inclusion of El Salvador in Lonely Planet's international travel guides for the first time in 2022.

Source: Diario.Elmundo