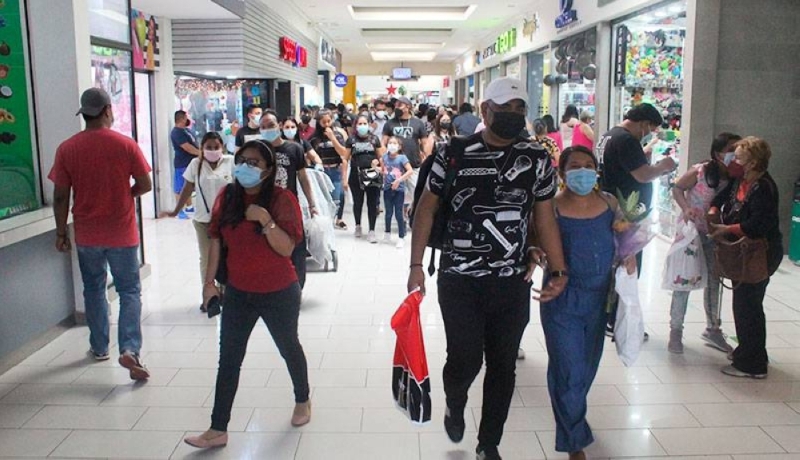 Entrepreneurs want to offer scheduling features and promotions for pre-Christmas preparation./DEM
Salvadoran companies have already announced various promotions that will be offered in the pre-Christmas season. This is a strategy facilitated through the flagship shopping night of the Salvadoran Chamber of Commerce (Camarasal).
At the 55th Shopping Night, the Chamber of Commerce wants to advertise its promotional space through social networks from November 24th to December 31st.
"During this period, we would like to offer discounts and promotions, and we plan to open them up to the approximately 3.5 million Salvadorans who regularly enjoy these benefits," reports union president Jorge Hasbun. did.
The event will feature both virtual and in-person promotional activities, but will not feature the traditional parade that kicked off the season this year.
Walmart, Banco Azul, Premium Center and Almacenes Bomba offer everything from promotional offers to discounts on purchases.
What do companies offer?
At a press conference, Walmart México y Centroamérica announced that on December 9th and 10th it will host a small and medium business market at its Santa Elena branch.
Ana Fran, Walmart's SME development manager, explained that from 10 a.m. to 6 p.m., entrepreneurs will offer their products to visitors.
Prior to this, on December 8th, the supermarket chain will also host an exhibition of local produce.
Banco Azul is offering a promotion on November 25th offering a 30% discount on all purchases made with a credit card. It's also Cyber ​​Monday, and on December 17th he'll also get a 30% discount.
Camarasal kicked off a shopping night in El Salvador yesterday. /JVs
clothing and logistics.
Stores and outlets such as "Premium Center" and "Almacenes Bomba" will enable digital platforms to participate in promotions and additionally offer home delivery services.
Michelle Arévalo, spokeswoman for E-Box Courier ASIMEX, a company that provides locker services for international purchases, said people who want to pick up their online purchases can start from $1.99 per pound. said.
Central de Seguros y Fianzas, which offers discounts on insurance, and Banco Cuscatlán, which has already developed a raffle with prizes for those who spend from $1 on credit and debit cards, are added to the list of promotions.
Learn more about this 2022 shopping night
1.- Insurance discounts.
The Central de Seguros y Fianzas is holding a "Super Blowout of Christmas Offers" to offer discounts on insurance.
2.- Multiple Prizes.
Banco Cuscatlán will deliver prizes to those who purchase from $1 with a credit card before December 20th.
3.- Online and in-person promotions.
Entrepreneurs reported on promotions, online and in person, for this new day of shopping nights.
4.- Social Networks.
Camarasal provides information about all offers through social networks, where the brand is also promoted.

Source: Diario.Elmundo