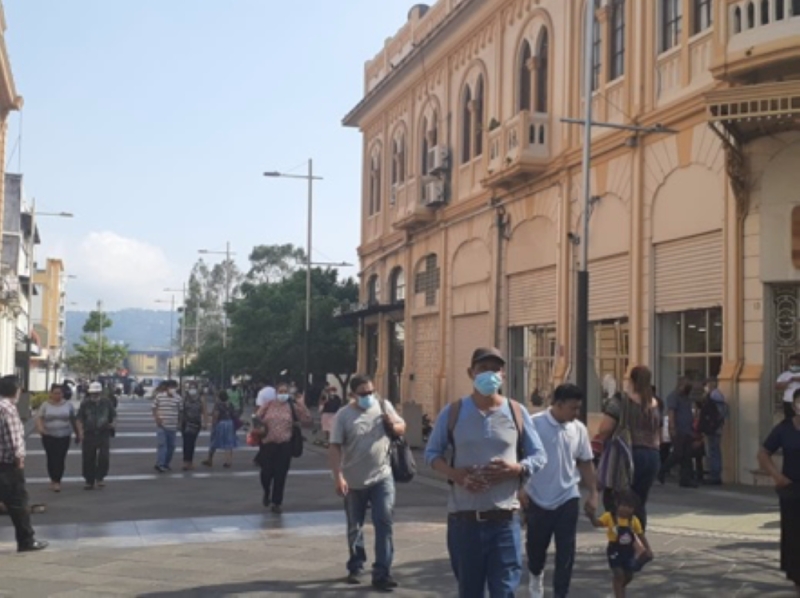 The capital's locals pass through the historic district, where several cafeterias and national restaurants are set up. /DEM
San Salvador Mayor Mario Durán has confirmed that a new cafe will open in the capital's historic center this Friday.
Durand ensured that both Culture Minister Mariem Preites and Legislative Assembly Vice-President Suecy Callejas would attend the inauguration.
"I can't go into details, but it will also be a new space so that Salvadorans can visit the facilities in the historic district. ', Durand insisted.
This week, a Twitter user reported that employees were setting up a Starbucks in the historic district. In an image shared by an internet user, one observes how the brand's signature logo is placed inside the National Theater facility.
This spot in the capital has gained a lot of attention in recent months due to the unofficial vendor relocation already underway by the mayor's office, as well as the variety of local restaurants and cafes that continue to operate in the area. target.
Other activities at the center.
The capital's mayor has revealed that weekend activities are taking place near the historic district, and stressed that both the National Theater and the National Palace will be "revitalized."
In addition to these celebrations, the commune has announced that it will promote its Christmas villa in Parque Cuscatlan. Various activities are also held from 5pm to 10pm around the end of the year celebrations.

Source: Diario.Elmundo