Two newcomers and 12 returnees in the rankings
Despite the considerable price reductions on the stock markets, the wealth of the hundred richest Slovenians increased by an average of 15 percent. Iza and Samo Login remain at the top, among athletes Goran Dragić is still ahead of Luka Dončić.
Manager's ranking of the 100 richest Slovenians will be published on Friday. In the first two places are Iza Sia and Samo Login, both with assets of 345 million euros each. Since they announce that they have separated privately, they manage their assets separately. "According to the latest available data, they were 7 before the sale of Outfit (for a billion dollars) equally represented in the ownership of Outfit7, as a result they share the first place," Jure Ugovšek, editor of the special edition of Finance Manager 100 richest Slovenians, told us. Is there any information available on where the Loginovs have deposited their assets?"No, we don't know that, but Iza Login started her "coaching" program in Bled, while Samo Login is engaged in organic farming in Serbia, but the company has not yet made any profits."
The drop in Petrol's shares only slightly dented the assets of the Južna spousesThe threshold for entering the ranking increased from last year's 27.7 million euros to 33.3 million euros, and the total assets of the top 100 increased by 15 percent, but slightly more than one billion euros, making it the wealthiest with 8.1 billion so far. Perhaps a bit surprising, as the world's wealthiest have mostly shrunk due to this year's declines in the stock markets. "No losses have been observed on this account. Perhaps only the Južna spouses know each other a little, because their Perspektiva has a larger stake in Petrol, whose share price has fallen by 15 percent this year. However, this did not have a major impact, their group still has good business results, and they also paid off their debt."
Bandelj very successful on the energy marketIn this year's ranking, Boštjan Bandelj made the biggest jump (he made it into the top five – to 4th place) with his dealer in emission coupons Belektron, who generated as much as 77.8 million in net profit last year."Belektron's numbers are a big positive surprise. Last year, we estimated the entire assets of Bandlje at 75 million euros, after which it turned out that only last year's profit was higher than this amount. This is also welcome for the wider environment, after all, last year the company paid 17 million in profit tax. We are also glad that the trend of companies moving to tax havens has stopped. In the past, this was a black spot and we watched these entrepreneurial successes with caution," says Jure Ugovšek.
| | | |
| --- | --- | --- |
| 10 RICHEST SLOVENIANS | change compared to last year | estimated assets (in millions of euros) |
| Iza Sia LOGIN | 0% | 345 |
| Just LOGIN | 3% | 345 |
| the ŠEŠOK family | 9% | 300 |
| Boštjan BANDELJ | 292% | 295 |
| the LAH family | 27% | 266 |
| Dari and Vesna JUZNA | 12% | 227 |
| Joc OVEN | 0% | 218 |
| Damian MERLAK | 16% | 212 |
| Marko PISTOTNIK | 0% | 210 |
| Sandi ČEŠKO and Livija DOLANC | -42% | 205 |
Salaries are mostly above averageDo rich entrepreneurs know how to take care of their employees as well, or did they get a bigger fortune also because of paying very low salaries? "We did not do a concrete analysis, but they are on the list of companies with above-average added value. In order to get quality personnel, they must also offer them suitably high salaries. They generate high profits not because the owners would save on wages in every way, but because they have a good position in the market and sell their products or services at a high margin." Is layoffs to be expected due to the impending recession?"Probably not, these companies are well prepared for the challenges, and as we can see from the annual reports, they are careful when dealing with costs. I would also like to point out that proactiveness in management can be felt in these companies. They quickly adapt to the situation. For example, one of the companies reacted quickly to the announcement of higher interest rates and changed the loan to a fixed interest rate instead of a variable one at the end of the year."
Two newcomers and 12 returnees in the rankingsIn the case of most entrepreneurs, a large part of their assets is ownership in the company, and from year to year there are more and more people who invest in the company with purchase prices. These are the new Joc Pečečnik (Interblock), Ivo Boscarol and his daughter Anastasia Taja (Pipistrel) and the couple Mojca and Tomaž Čebašek (Vasco). This year, there are two newcomers and 12 returnees among the top 100 wealthiest. Among the new faces is Štefan Kukman (36.2 million euros in assets), who breaks the ice with a crypto solution in the conservative logistics industry. The company CargoX, of which he is the 17% owner, after last year's profit of approximately 10 million, predicts a tripling of last year's result this year. Bogdan Kronovšek and his sister Nataša Besednjak are also on the list for the first time as the owners of the successful developer and manufacturer of heat pumps Kronoterm. The company is valued at 39.6 million euros.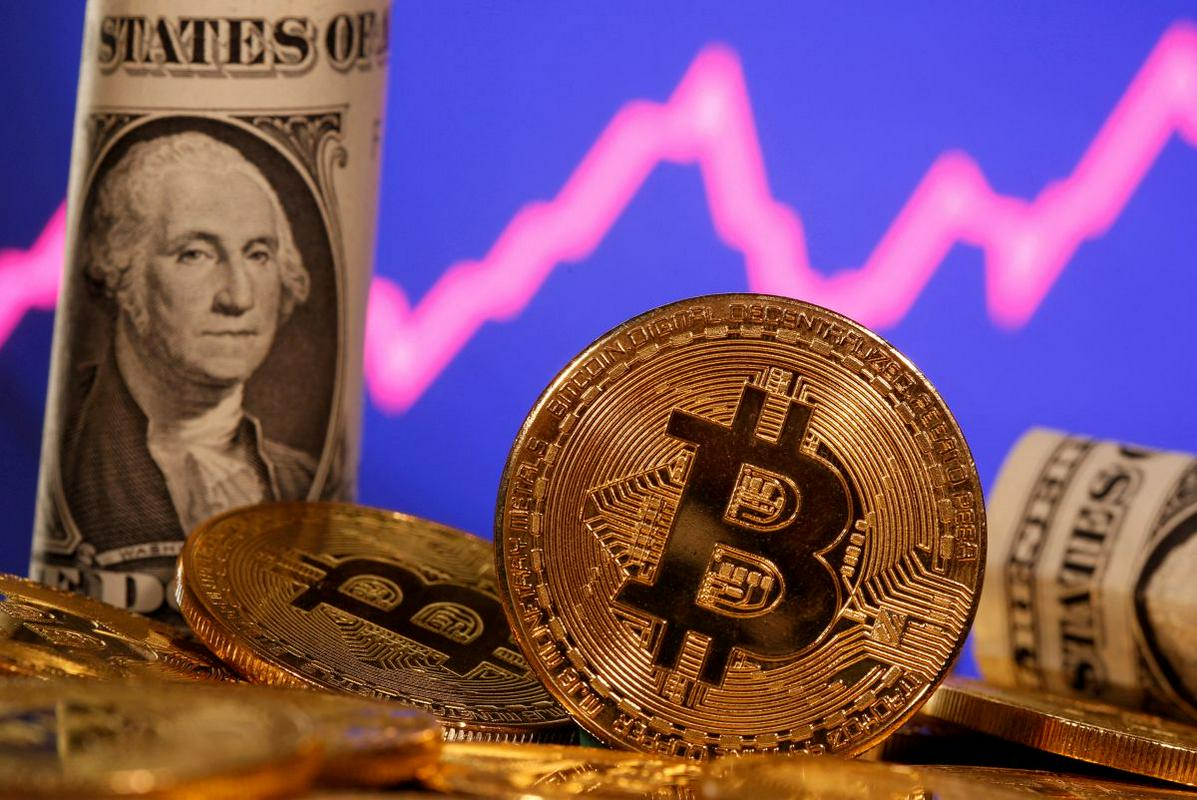 Dragić still ahead of DončićFinance Manager magazine listed approximately 200 individuals with assets of more than 20 million euros, and as mentioned, the threshold for breaking into the ranking this year is set at 33.3 million. Among the athletes, the highest is Goran Dragić, who occupies 31st place with an estimated 69.8 million euros. The fortune of Luka Dončić (54th place) increased by 20 million euros (to 49.8 million), while one of the best-paid hockey players in the NHL, Anže Kopitar, occupies 68th place with 43.3 million euros. With athletes, of course, the entire contract is not taken into account, otherwise Dončić (he signed a five-year contract worth 207 million dollars last August) would be much higher. "This amount flows into his account every year, so it will be in a year or two before Dragić, whose career is slowly coming to an end", says Ugovšek.
We can only guess how many crypto millionaires there are in SloveniaSome very successful Slovenian athletes are knocking on the door of the rankings. "Jan Oblak is close, as is Tadej Pogačar. We are thinking that Slovenian athletes should slowly earn a special ranking, as they are very successful. However, the threshold of 33.3 million is really high. At one point, we thought that Oblak would be among the top 100, but some entrepreneurs overtook him. If the limit was set at 27.7 million like last year, I would be there." Of course, let's add that Finance Manager magazine, like Forbes or Bloomberg, which also publishes similar rankings, evaluates only visible and provable assets. That's why there are no crypto millionaires (Damijan Merlak somehow doesn't belong in this story anymore): "Two trustworthy individuals told us that they know of a person who is said to have around 100 million euros of crypto-currencies at their disposal, but the question is what happened to this amount after this year's steep falls."
Source: Rtvslo