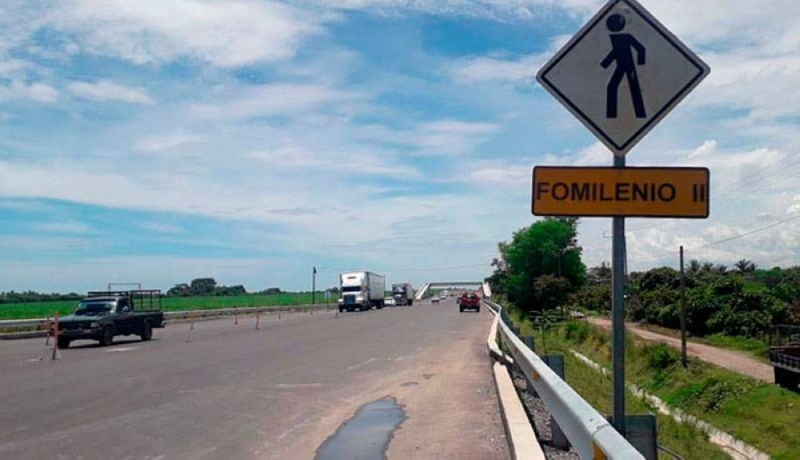 MCC funded two compacts with over $700 million in endowments. /DEM
For the sixth year in a row, El Salvador has failed to fight corruption in the Millennium Challenge Corporation's (MCC) annual assessment. This is an important indicator if a country wants to apply for more funding from US agencies.
The MCC attached to the US Congress has granted El Salvador two large donations known as Fomilenio.
More than $730 million was aimed at improving the condition of road infrastructure, school centers and promoting the business environment. Even some of the latest Compact projects are pending execution, even though they ended in 2020.
Each year, the agency conducts an assessment of countries that have benefited from donations or are seeking assistance. The survey includes 20 indicators based on information provided by organizations such as the World Bank, Freedom House, and the United Nations Educational, Scientific and Cultural Organization (UNESCO).
Of the 20 indicators, combating corruption and democratic rights are strictly adhered to for eligibility for financial assistance. In the first case, the country has failed him for six years since 2018. In the 2023 assessment, he reached a score of 42%, higher than his 35% for this 2022 exam.
The MCC said the indicator assesses whether public power benefits private entities with additional payments to carry out projects, the impact of corruption in the business environment and politics, and the propensity of elites to engage in state control. I will explain.
This month, one of Fomilenio II's last pending works was inaugurated in response to the modernization of El Amatillo. /DEM
What else would you rate?
The 20 indicators are grouped into three dimensions: economic freedom, fair governance, and investing in people. The country has approved a total of 12.
Of the first dimensions, El Salvador approved 5 out of 8. Compliance was below average on fiscal policy indicators, land rights and access, and access to credit.
It managed to pass indicators of inflation, regulatory quality (business procedures), trade policy, gender in the economy and job opportunities.
The fair governance dimension includes six indicators, of which curbing corruption and rule of law failed. During that time he managed to pass political rights, civil liberties, government effectiveness and freedom of information.
For investment in the human dimension, 6 indicators were included, 3 of which passed and 3 completed.
Compliance was below average for natural resource conservation, vaccination coverage and girls' enrollment in secondary education. Health care and primary education costs were green light in the child health assessment.
Three dimensions evaluated by MCC
1.- Financial freedom
It measures how well a government encourages economic and political freedom to engage in global trade. Check procedures, employment and credit.
2.- Invest in People
It focuses on investments in education, the ability to provide quality public health, child mortality and natural resource management.
3.- Fair Governance
Validate fair and democratic governance, rule of law, transparency and accountability.

Source: Diario.Elmundo