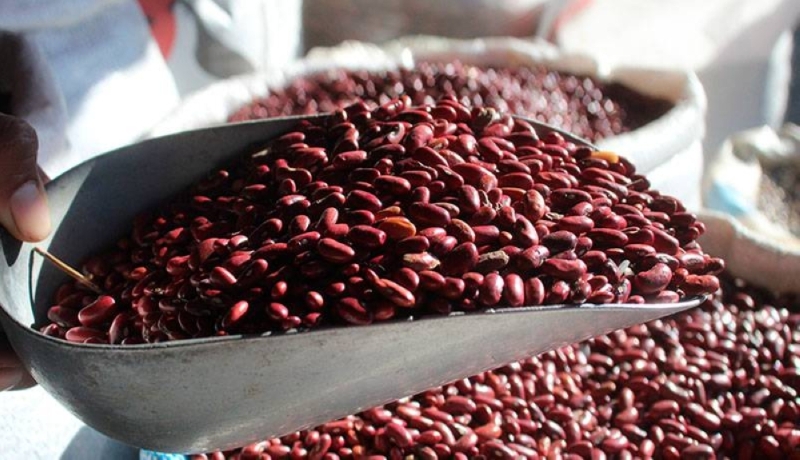 By early 2023, five times as many silk beans will sell for $90. / DEM
Black beans, silken beans, cheese, potatoes and carrots were some of the foods with the highest price increases over 2022, with increases ranging from 50% to 147%.
Comparing the Ministry of Agriculture and Livestock (MAG) daily price report for January 3, 2022 with the same date in 2023, it is clear that carrots were the food that rose the most last year, reaching 147.7%. In the last 12 months, the price of a 36-pound bag he went from $7.40 to $18.33.
Also, the cost of one quintal of sesame seeds increased by 83.3%, costing $110 in the first few days of 2023. In the first few weeks of 2022, one quintal of silk beans topped $100 in downtown San Salvador. Quintal is worth $90 this year, up 63.6%.
On the list of increases are potatoes, broccoli and lettuce, with increases from 60% to 58%.
Dairy products recorded one of the biggest gains last year, with fresh cheese gaining 64.7% from $1.50 to $2.47 per pound.
Similarly, the Consumer Ombudsman conducts price checks at popular markets and supermarkets. The results show that between January 7, 2022 and he December 11, 1 pound of black beans rose in value by 130%. This was followed by tomatoes, corn, beans and plantains.
long-awaited hike.
Over the course of 2022, sellers reported various price movements on the Central Market in San Salvador.
At the end of December last year, retailers confirmed that prices of products such as tomatoes had risen during the month, largely due to demand for year-end festivals, with peppers and onions rising as well.
Rising prices for typical kitchen products during the end-of-year season did not prevent Salvadorans from flocking to the capital's various markets in search of these supplies.
In some cases, governments have linked price increases with market speculation due to rising costs of agricultural inputs.
All of these price increases have pushed the basic urban food basket above $240 in November 2022.
DEMs
Some price cuts.
According to MAG's data, giskil was the food whose price fell the most within its watch range, dropping 64%, from $13 for a bag of 50 to $4.67.
Pipiane, cucumber, corn, garlic, shrimp and chicharron also dropped.
significant inflation.
The rise in the cost of living is due to inflation, an indicator that started rising in mid-2020 when logistical problems worsened after economic activity reopened. In addition to Russia's invasion of Ukraine, it reached 7.3% last November. The Central Reserve Bank (BCR) reports a slight drop, but is still above pre-pandemic levels.
El Salvador last saw food deflation in July 2021, but from August 2021 onwards, inflation for this item began to rise sharply, rising from 2.1% that month to 12.1% in November 2021. % became.
The World Bank (WB), the International Monetary Fund, the Economic Commission for Latin America and the Caribbean (Cepal) and others have already warned that the world could head towards a global recession and a series of financial crises in 2023. I'm here.
Producers in El Salvador have already warned that prices of basic grains will continue to rise as a result of rising costs of inputs scheduled for the 2022-2023 harvest.
data
Inflation is expected to stabilize in 2023, but multilateral organizations warn the domestic economy could slow.

Source: Diario.Elmundo