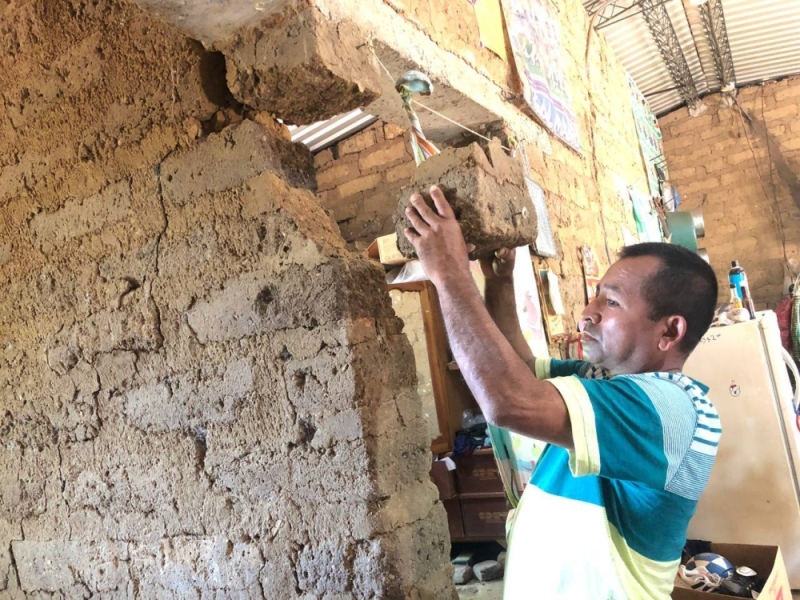 The country still has 22% adobe houses, especially in rural areas such as Ladanta province in Ahuachapan, which was hit by a strong earthquake last Sunday.Photo/Francisco Valle
According to the 2021 Multi-Purpose Household Survey (EHPM), the government recognizes that housing materials have a significant impact on people's quality of life, especially in areas such as the health of children and adults.
According to official data, 76.4% of homes nationwide have concrete or mixed walls. This is a sturdier material that is more resistant to rain and earthquakes, but it is not expensive enough for all Salvadorans to build.
As a result, 86.9% of houses in urban areas have concrete walls, while 59.2% of houses in rural areas are made of concrete.
In rural areas, there are still some houses with adobe walls, 22.6%, which mainly depend on family farming, and only enough to meet basic needs. It reflects instability. That percentage drops to 5.9% for him in urban areas, while the national average for him is 12.2%.
The same is true for houses with sheet metal walls: 6.1% in urban areas and 11% in rural areas.
Additionally, statistics show that 3 out of 10 homes in El Salvador have cement brick floors, equivalent to 33.9%. 27.6% are cement only and 24.3% are ceramic bricks.
13.8% are dirt floor houses and 0.4% are adobe houses.
As for roofs, 55.5% of the houses claim to use metal sheets, 23.2% use asbestos or fiber cement sheets, 18.2% use clay tiles and 2.9% use concrete slabs.

Source: Diario.Elmundo