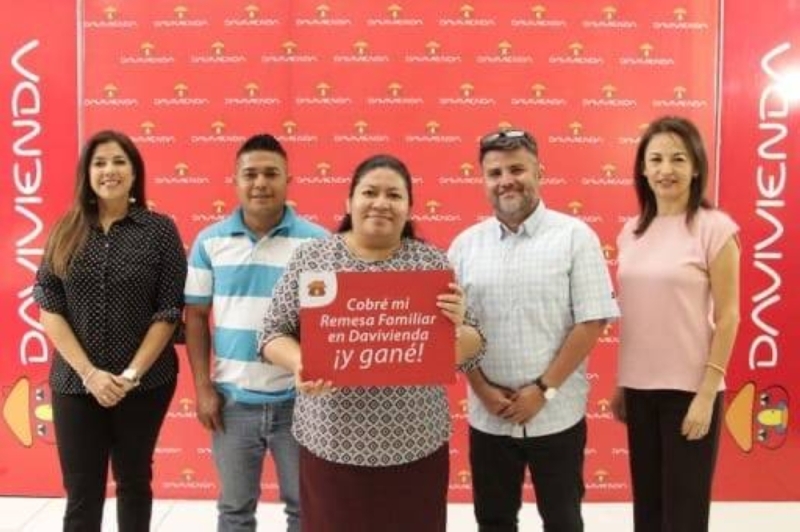 For each remittance collected on Davivienda, participation in the raffle is assigned.courtesy
Banco Davivienda Salvadoreño has announced the winners of its second raffle to facilitate family remittances. Fifty Salvadorans decided to collect money sent abroad by relatives through various channels offered by banks, and he was encouraged to double the remittances. Amount $250.00
The lucky winner took part in and won various national divisions: Huachapán, Cabanas, Chalatenango, Cuscatlan, La Libertà, La Paz, La Union, Morazan, San Miguel, San Salvador, San Vicente, Santa Ana, Usulután. bottom.
To participate in the final draw, customers must ask relatives abroad to receive remittances paid directly to Davibienda's account or sent for payment at the teller through Davibienda Digital Banking. There are: Davivienda App El Salvador, Daviplata App, ATM network, kiosks located in agencies, Teleservicio 2556-000 option 2-2, or in direct teller or financial correspondent networks.
participation dynamics.
Participation in the raffle will be allocated for each transfer a beneficiary receives on Davibienda. The participation number is the remittance code you collected. Customers who wish to receive remittances received using Davivienda Digital Banking have a double chance of winning.
Prizes will be allocated according to the family remittance collection channel used by the beneficiary. For collections at Davivienda Digital Banking or direct payments to accounts, each draw will award prizes of up to $250 to her 5 winners. 10 winners up to $150.00 each, 10 winners up to $100.00 each. 5 Winners up to $100.00 each, 10 Winners up to $75.00 each, and 10 Winners up to $50.00 each for collecting remittances at Davivienda's Agent Counter or Financial Correspondent.
Davivienda calls on all Salvadorans to continue to collect remittances to their families through all digital channels offered by their banks or through their network of agents and financial correspondents.
"We hope that you enjoyed this gift earlier this year and that you continue to trust Davivienda to carry out its various savings and investment plans. Receive your remittance at .This is your chance to win."
Mitzi Lara, Affluent Banking Manager at Banco Davivienda Salvadoreño said:
Source: Diario.Elmundo