Microsoft performed better than expected
The mood on the stock exchanges remains positive, in New York the growth of shares, which were "beaten" last year, is particularly noticeable. The nervousness of those who are waiting for a new fall in money is increasing. What if the bottom is already behind us?
On Tuesday, the indexes in New York were more or less stagnant (Dow Jones gained 0.3 percent), but they had previously gained nicely for two days in a row, which applies especially to the technological Nasdaq, which, for example, on Monday mainly thanks to the good performance of the semiconductor sector rose by a further two percent. There is a rebound in the shares that lost the most last year, mostly technology papers. To refresh your memory, last year marked the first time since 2008 that Apple, Amazon, Google and Microsoft fell (all four stocks) and all lost more than the S&P 500. Many investors who still mostly in the money out of caution, the rapid January growth in technology stocks (as well as stocks from other sectors) is now surprising and they are quite nervous because they somehow wanted another big drop before they decided to "activate" their money more boldly.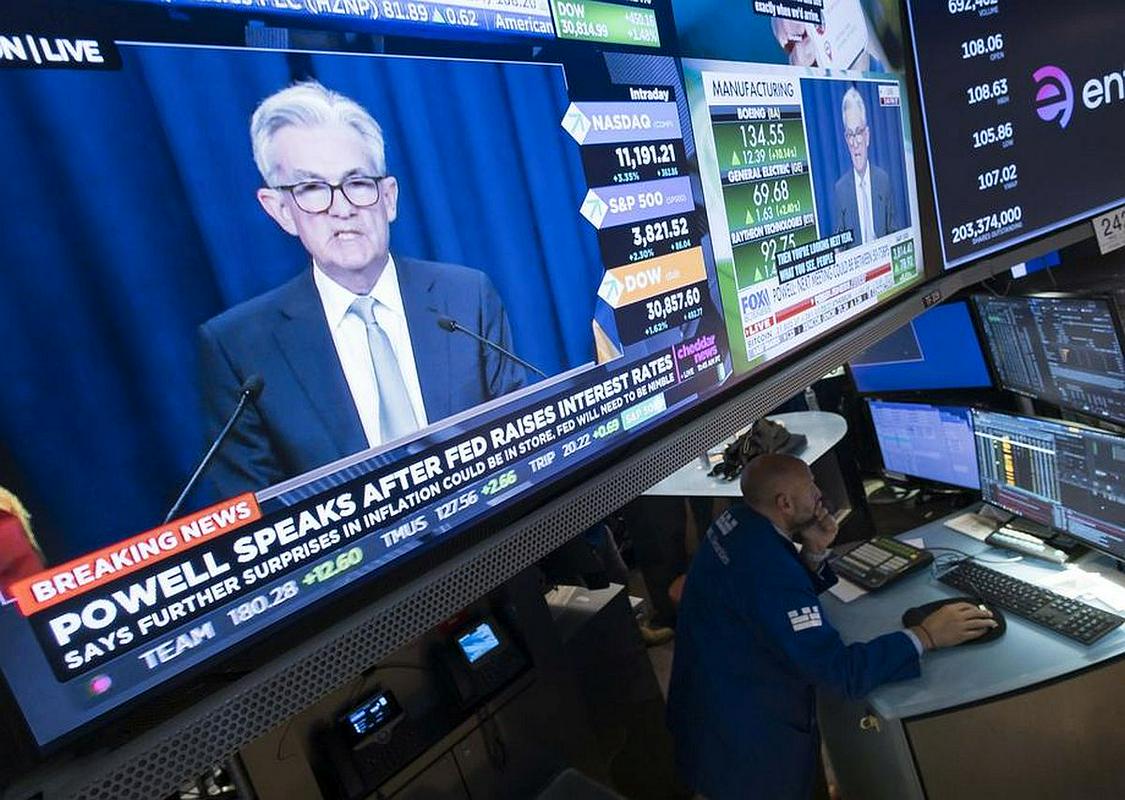 Spotify will also be forgivingInvestors in the fund are also happy about the strongly positive trends in technology share prices ARK Innovation, hosted by Cathie Wood. This (after last year's crash) has already gained 22 percent of its value since the beginning of January and could well set a record for growth in one month in January (26 percent growth). Last year, tech stocks (and with them ARK Innovation) suffered in particular from the biggest jump in interest rates in the last 40 years, and recently even new layoff announcements can't keep them alive. After Microsoft, Amazon, Meta and Alphabet, to name just the biggest, music streaming service provider Spotify has also announced that it will lay off 600 people, representing six percent of the company's workforce.
Microsoft performed better than expectedMeanwhile, the season for the publication of quarterly business results is approaching its peak. Microsoft (profit of $16.43 billion, down 12 percent from the comparable period in 2021; shares rose in over-the-counter trading) and Texas Instruments on Tuesday night, and this week some other important companies (Tesla, Boeing, 3M…). Analysts predict that profits of companies included in the S & P 500 will decline by three percent compared to the last quarter of 2022, which is almost double the drop from the forecast at the beginning of the year.
| | | |
| --- | --- | --- |
| | this year's change | value |
| Dow Jones (New York) | +1.8% | 33,734 points |
| Stoxx 600 (Europe) | +6.7% | 454 points |
| SBI TOP (Ljubljana) | +6.4% | 1,113 points |
| dollar index | -1.5% | 102.0 points |
| brent oil | -0.1% | $86.0 USD |
| gold | +6.2% | 1,937 USD |
| bitcoin | +37% | 22,700 USD |
| 10-year bond (US) | -39 basis points | 3.46% |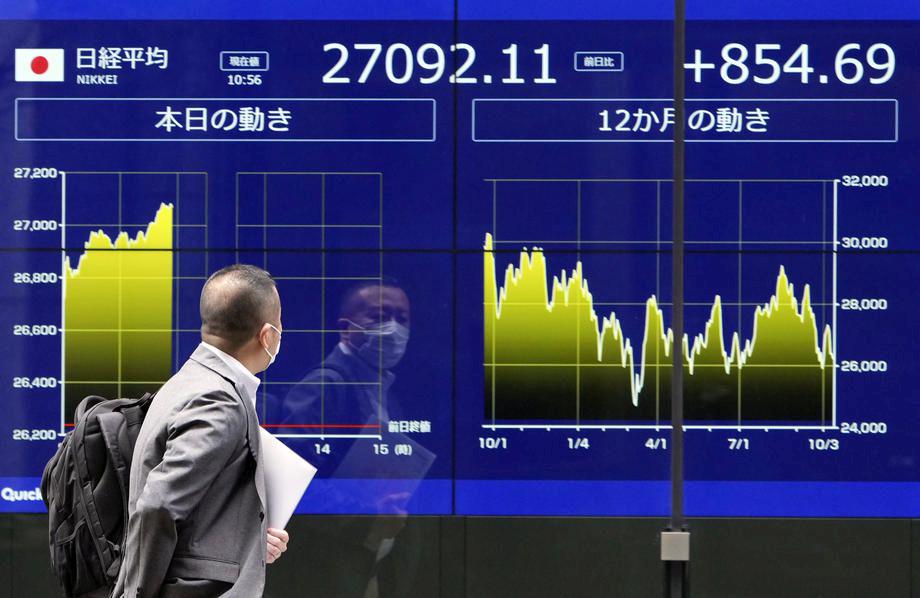 The euro rebounded from the bottom by almost 15 percentNext week, the Fed is expected to raise interest rates by just another 25 basis points. There will also be a meeting of the European Central Bank, which is expected to raise the interest rate by half a percentage point (and do so again in March). Such expectations are bolstering the euro, which has already reached $1.0927 this week, up almost 15 percent from the 20-year low reached in September ($0.953 per euro). As we have already written, European shares are also holding up much better than American ones, as the recession in Europe (if it occurs at all) is expected to be very mild. A warm winter played a key role (natural gas prices are already almost 70 percent lower than in August) and the end of the covid hysteria in China.
There have never been so many issues of euro government bonds in JanuaryThe pan-European Stoxx 600 stock index hit a nine-month high a few days ago, but has run out of breath a bit in recent days, although December's purchasing managers' index for the euro area (for manufacturing and services) showed a return to growth territory. In the three months to October 24, the value of the Stoxx 600 index climbed more than 13 percent, while during that period the US stock market gained less than five percent, as measured by the S & P 500 index. Analysts expect that for the rest of years the US lagged behind the rest of the world. The latest macroeconomic releases show that the US economy is cooling, while the picture has improved in Europe, Asia and emerging markets. Optimism has also spread to the bond markets. This year, a total of more than 240 billion euros of government European bonds were issued, which means a record January.
Source: Rtvslo