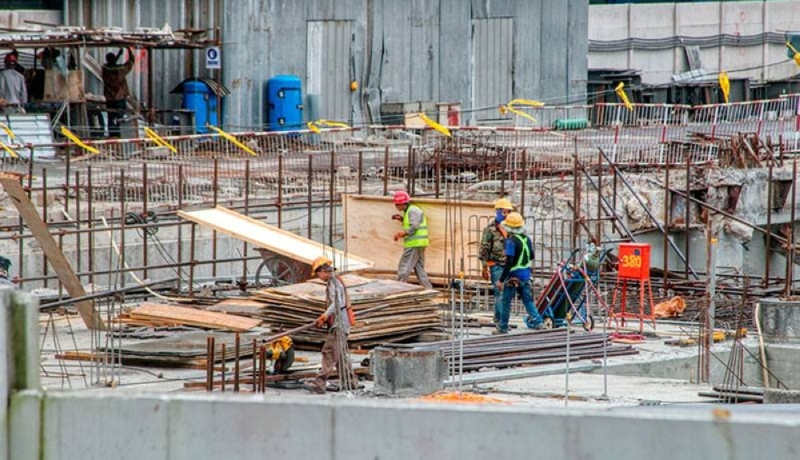 By December 2022, at least 14 products have had their prices lowered. /DEM
In 2022, the prices of various materials used in the construction industry increased, but river sand and standard toilets were the ones that increased the most at the end of 2022.
Data from the El Salvador Chamber of Commerce in the Construction Industry (Casalco) show that between January and December 2022, river sand prices will rise from $25.75 to $30.33 per cubic meter, an increase of $4.58, an increase of 17.8%. Equivalent to
For that part, the cost of each standard toilet went from $57.57 to $66.23, a 15% increase. A gallon of asphalt increased from $3.28 to $3.75, while it increased $0.47 (14.3%).
Cement floor bricks, corrugated sheets and pacha rule increased in value between 12% and 9.4%.
A longstanding challenge.
The construction sector, like other sectors, has been affected by work stoppages as a result of travel restrictions issued in 2020 to face the covid-19 pandemic.
The item made a significant takeoff in 2021 and was classified as one of the engines that helped El Salvador's economic recovery after the lockdown. However, supply chain disruptions caused delays in delivery and an increase in construction materials.
The outlook for 2022 looks different, with companies like Casalco setting growth expectations for the year. However, the outbreak of war between Russia and Ukraine increased the prices of products manufactured in both countries, such as metals.
The constant increase has increased the budget for building homes by up to 60%.
DEMs
Rising material prices forced builders and masons to supply inventory, store products against shortages, and avoid work stoppages.
Data from the Central Reserve Bank (BCR) shows that imports from sectors such as stone, gypsum, cement, ceramic products and glass manufacturing are expected to grow by 25.9% between January and December 2022. The agency reports that $235.5 million was allocated for the purchase of these supplies, while purchases for the same period in 2021 reached $187 million.
What will happen in 2023?
In December 2022, the trend turned downward. That's because at least 14 of his 37 products Casarco surveyed, including his bathroom flow valves, 3- and 4-inch polyvinyl chloride (PVC) showers, have seen their prices drop.
Last November, Casalco executive director José Velásquez admitted that the project didn't have to stop despite rising input prices during 2022. Additionally, he estimates his investment in the item will exceed $1,600 that year.
Velázquez warned that by 2023, the increase will continue, but on a small scale.
What Happened in the Construction Sector?
1.- The price of war
The war between Russia and Ukraine is one of the factors that have caused the prices of inputs such as cement and iron to rise through 2022, among others:
construction sector.
2.- DELAY OF DELIVERY
Throughout 2022, the construction sector repeatedly reported delays in material deliveries and shortages of some products, such as ceramics, but work stoppages have been ruled out.
3.- Pre-purchase
Builders and masons had to stock up on materials in advance to fill inventories so as not to paralyze the project. 2022 saw an increase in imports of these products.

Source: Diario.Elmundo