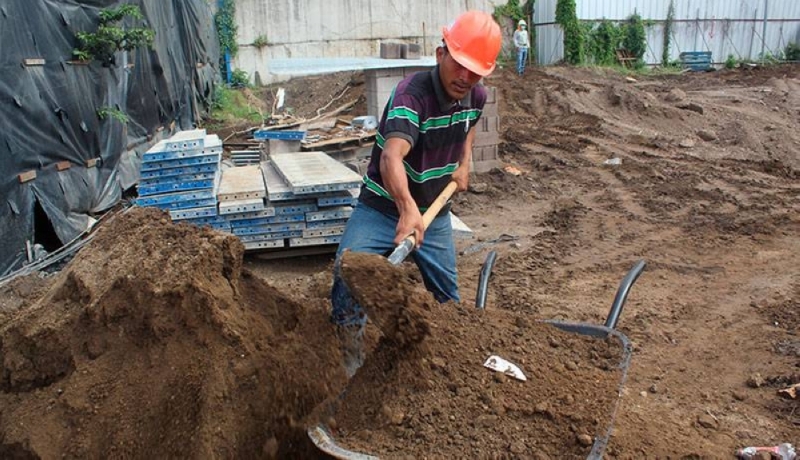 CABEI points to a slowdown in employment in El Salvador over the past seven months. / DEM
The Central American Bank for Economic Integration (CABEI) has assured that El Salvador has reported one of the largest increases in regular employment in Central America, but warned of slowing labor market growth over the past seven months.
CABEI published the "Monthly Economic Situation Report" on January 20th. This highlights that El Salvador has increased his employment by 5.4% between October 2021 and the same month of 2022.
According to data from the Social Security Institute of El Salvador (ISSS), from October 2021 to the same period in 2022, the country will add 39,438 jobs to its list of collaborators, increasing from 899,145 workers to 938,583. , increased by 4.4%.
According to state information, the average monthly increase in new jobs from January to October 2021 was 5,833. However, in 2022, this number has declined, showing an increase of just 3,068 workers.
Even during October 2022, the country recorded a decline of more than 9,000 registered contributing workers.
The CABEI report shows El Salvador and Guatemala are the countries with the best job recovery performances since February 2020, with increases of 8.3% and 12.2% respectively.
Inflation stabilizes.
Rising inflation is another phenomenon highlighted in the latest CABEI report, highlighting that inflation remains high but stable. This is the case for Nicaragua, Guatemala and El Salvador (7.32% by the end of 2022).
In the field of foreign trade, multilateral shows that imports increased by 20% in El Salvador and 51.2% in Panama.
However, it is worth noting that the remittance sector reported a slowdown, with only double-digit cumulative growth, except for El Salvador, which grew only 3.2%.
Remittances will exceed $7.7 billion at the end of 2022, the highest figure in at least 30 years, and an increase of $237.3 million compared to 2021, according to Central Reserve Bank (BCR) data.
CABEI highlights that net international reserves (NIR) have shrunk in Guatemala, Panama, El Salvador and Honduras due to an increase in imports relative to exports and a slowdown in remittances.
Add to this an interest rate hike by the US Federal Reserve (Fed), which at some point could "increase the likelihood of capital outflows or reduce the flow of funds to the region." CABEI pointed out that there is.
Banks ensured that most Central American countries had reserves to cover the value of their imports for at least three months. bottom.

Source: Diario.Elmundo