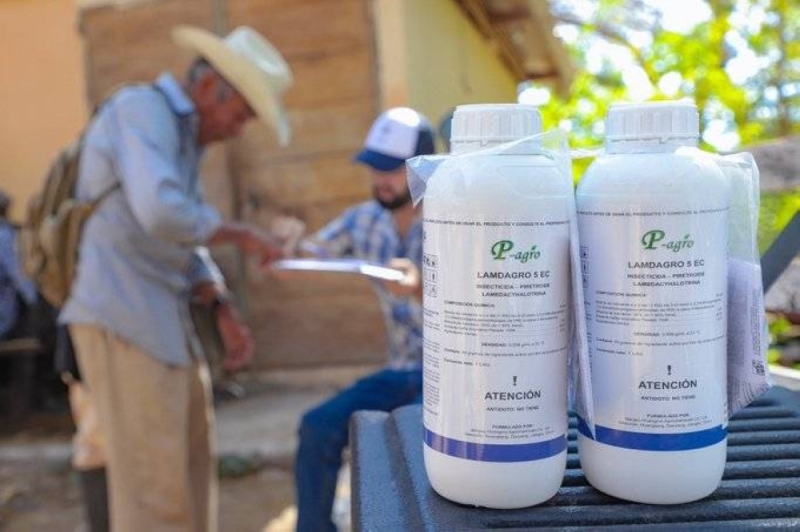 Photo courtesy of USDA.
The Ministry of Agriculture and Livestock (MAG) has opened a call for agencies or individuals interested in serving as agricultural input suppliers for the agency.
The initiative is part of the El Salvador Coffee Plantation Climate Resilient Programme, an Inter-American Development Bank (IDB)-funded project that also includes a sustainable coffee transformation and take-off plan.
Interested parties can apply for inclusion in the MAG database to be considered by beneficiaries.
"A registry of input suppliers has been developed to identify expressions of interest for those wishing to participate in this market mechanism," the agency said in a statement.
MAG plans to start supplying agricultural inputs to the coffee sector from May 1st. In addition, bean, corn and rice producers also receive these types of products.
supplier requirements.
The current call for applications is focused on input for the renewal of Coffee Park. In order to function as a provider, interested parties must comply with a set of regulations established by her MAG.
The entity explained that to apply, it must be located in the departments of Huachapán, Cuscatlan, La Libertà, La Paz, San Salvador, San Vicente, Santa Ana, or Sonsonate. You will also need value-added tax (VAT) tax records and the ability to pay to the Ministry of Finance.
Applications can be made via the link: https://n9.cl/di0ul. The last day to register is February 5th next year.
If the supplier is a natural or legal person, the activities to which the supplier is devoted must be placed within the form. You must provide your personal data such as name, VAT number, email, contact number, as well as the address of your business and the department where your main sales office is located.
MAG assured that a virtual meeting would be held later to provide more details.

Source: Diario.Elmundo