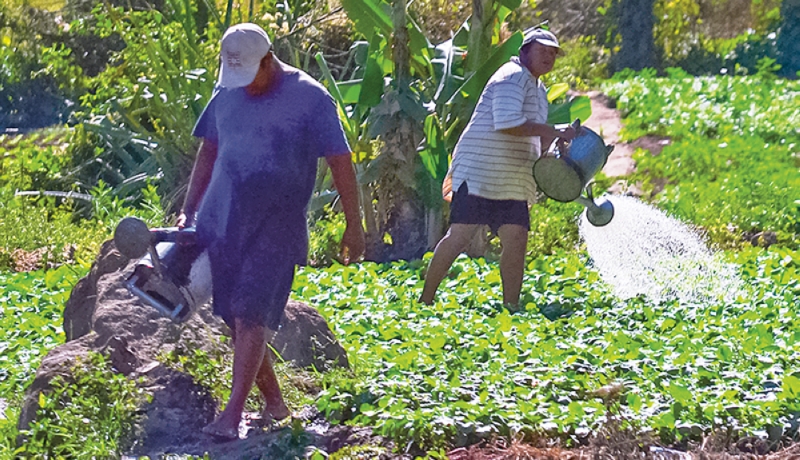 Producers want payments for water use for agricultural activities, such as livestock and crops, to be exempt from the General Water Resources Act. DEMs
The El Salvador Water Authority (ASA) has assured through a statement that it will not charge for water use in the ranchers and irrigators sector, but a sector spokesperson said the measure was temporary. pointed out that it is.
SOS Livestock Association spokeswoman Iliana de Cruz said, "The last thing we heard was that the problem was temporary and so far the president (Bukele) has decided to make it permanent." It means that you did not order it.
Luis Treminio, president of the Salvadoran Chamber of Small and Medium Agricultural Producers (Campo) Association, said the suspension was formally notified last Monday, with assurances that it would also apply to other sectors such as fishermen, farmers. showed that there is and a pipe.
Ranchers and farmers have been notified by the ASA of water charges from sources such as rivers, lakes, wells and lagoons, and have expressed concern about their use for crops and livestock.
Campo noted that payments could range from $0.11 to $0.35 per cubic meter. According to union estimates, crops irrigated every three days could pay up to $1,650 a month in water resource use alone.
Producers have asked the government to legislate an exception to payments for water use across the agricultural sector, although the suspension may last for months.
"Our general suggestion is to exonerate farmers nationwide, not just specific regions," said Treminio.
Campo recalled that these types of claims put Salvadoran producers at a disadvantage compared to other regions.
At this time, the sector does not know if registration of wells and water sources will take place or if fines will apply to those who do not provide data.

Source: Diario.Elmundo