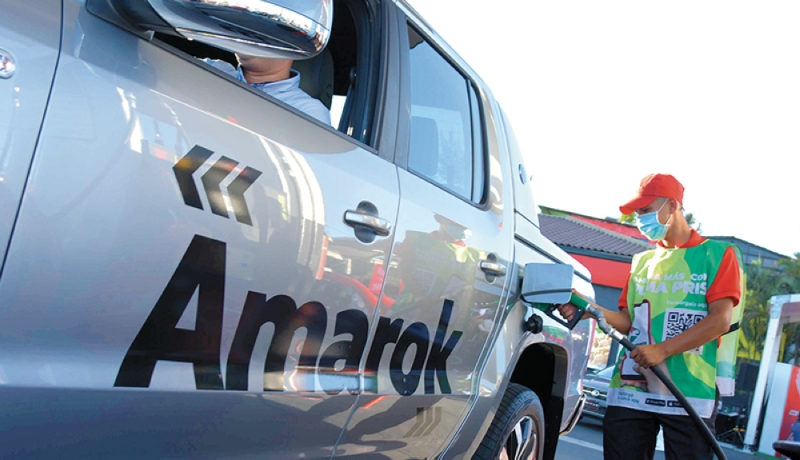 Two greats combine energy, quality and power.Courtesy
Puma Energy and Volkswagen (a brand sold in El Salvador by Continental Motores, SA) have announced a commercial alliance in El Salvador. It constitutes activities, promotions and initiatives for the benefit of Salvadorans.
A leading fuel brand, Puma Energy stands out with certifications that evaluate products for both quality, use and results.
One of the most important certifications is TOP TIER™, one of the most stringent fuel programs in the automotive industry.
The same ones that have stood for 19 years behind the level of "cleaners" that gasoline must contain to promote optimal performance in the world's most demanding manufacturers' vehicles, some including Volkswagen. Some vehicle brands certify it.
advantage
It keeps your vehicle's engine clean and in optimum condition, protects your vehicle's engine for better performance, extends the service life of your engine, prevents deposits from forming on critical parts of your engine, and protects the environment. contribute to the consideration of Machinery is cleaned, vehicle maintenance and repair costs are reduced, and pollutant emissions are lower.
A clean engine saves fuel, delivers more power and produces less pollution.
Passion for quality
José Mario Bassagoitia, Retail Manager, Puma Energy El Salvador, said:
Puma Energy El Salvador and Volkswagen make a great team and offer the people of El Salvador an interesting opportunity to join this alliance that will benefit both their engines and their livelihoods. Because they don't just buy products, they acquire quality and safety through promotions. Jointly implemented from this commercial alliance.
The first co-promotion will be launched on March 1st by Continental Motores, SA to get free PUMA ENERGY GASOLINE with the purchase of a Volkswagen branded vehicle.

Source: Diario.Elmundo