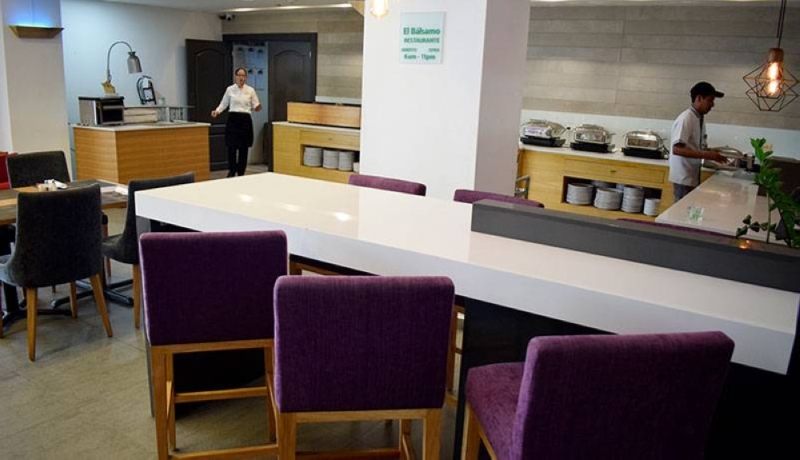 Mitur ensures that both jobs and employers have increased in the tourism sector since 2019. / DEM
The Ministry of Tourism (Mitur) has confirmed that there are over 300,000 people working directly and indirectly in the tourism sector across the country.
"They are enrolling more employees on social security, which we calculate means more than 300,000 direct and indirect jobs," said Morena Valdez, head of the branch. Told.
Officials said the tourism sector reported an 11% increase in employees and a 9% increase in employment in 2022 compared to 2019, according to official employment data.
The tourism ministry confirmed that as of last December, the country had surpassed pre-pandemic employment levels and registered more than 200,000 formal and informal jobs.
According to ISSS data, from December 2021 to the same period in 2022, 13,799 contributing employees (6.4%) registered more in the commercial, restaurant, hotel, transport, accommodation and food service sectors. is shown. By the end of last year, about 228,961 people were enrolled in the Social Security database.
Comparing this data to December 2019, note that 202,916 people contributed to the same category, and by the same month in 2022, 26,045 jobs were reported, representing 12.8%.
The Tourism Board has ensured that for every direct job that exists in the sector, there are another four indirect jobs representing over 300,000 jobs currently registered.
investment and visit.
The minister assured that businessmen have invested in restaurants, cafeterias and accommodation last year.
Mitur stressed the need to plan further investments in the accommodation sector, with various international events planned for this year, including Miss Universe and six surfing championships.
Officials recalled that 400,000 international visitors were registered in the first two months, with 250,000 registered in January 2023 alone. To date, the ministry reports an increase in tourists from Nicaragua, Canada, South America, Peru, Colombia, Spain and Germany.

Source: Diario.Elmundo