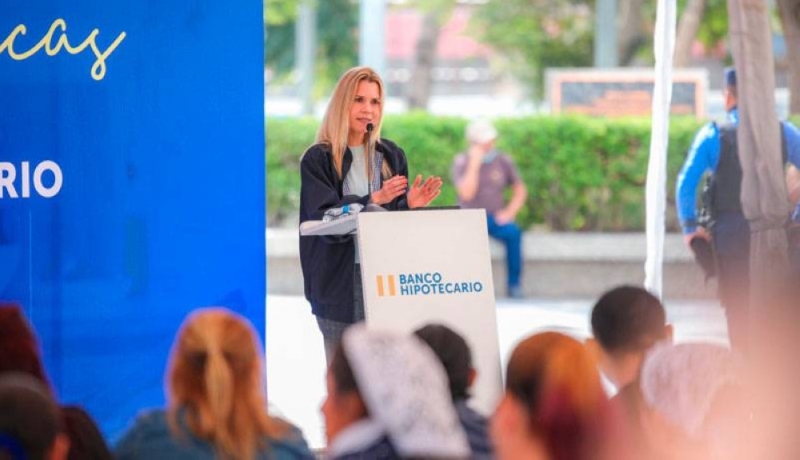 Mortgage banks have ensured that nearly 90% of domestic workers are women. / courtesy
Banco Hipotecario yesterday launched a 'domestic employee' credit facility. This is a new financing option that goes from $100 to $2,500 with a monthly interest rate of 0.76% and a payment term of up to 5 years.
The president of the institution, Selina Padilla, said that the line is part of the "Mujer en acción" programme, which applies to domestic workers providing services from home or as babysitters, cooks and gardeners. I pointed out that you can. Security guards and cleaning personnel hired by natural persons.
Padilla assured me that to apply, I must be over the age of 18 and provide an affidavit with a unique employer identification (DUI) number. The letter should detail how long you have worked for this employer, where you work, and your monthly salary.
"Based on what they (domestic workers) earn each month and any specific needs they may have, they are told whether they can choose money according to their salary.
According to data provided by Mortgage Bank, there are about 147,877 people doing domestic work in the country, of which 86.3% are women and 13.7% are men.
I support women.
A spokesperson for the bank noted that it operates other credit programs for women, including "Financial Inclusion," which has made 700 loans worth $2.3 million since 2021.
They also manage the "Zero usura" line, which has provided loans to 200 people since July 2022, but Padilla notes that only 71 women have received nearly $700,000. bottom.
Rita Cassisi, UN Women's Representative in El Salvador, underscored that despite widespread financial services, the country "continues to widen the gender gap in access to credit".
Padilla said the low demand for credit applications by women may be due to a lack of knowledge about this type of program.
Increased flow.
In general, Banco Hipotecario reported growth in both its loan and deposit portfolios.
According to a report by the El Salvador Bankers Association (Abansa), the bank's total lending reached $1,101.9 million at the end of 2022, an increase of about $81.8 million (8%) from a year ago.
Deposits were $1.4032 billion, $63.4 million (4.7%) higher than the same period in 2021.

Source: Diario.Elmundo