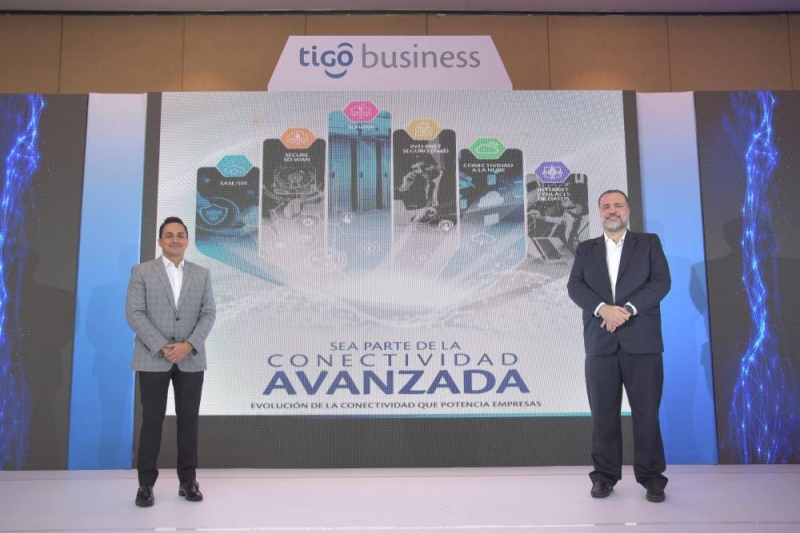 Bernardo Pañoni, Vice President of Tigo Bussines and Giancarlo Orsenigo, Product Manager of Tigo Business, said: courtesy.
Tigo Business delivers the region's strongest value proposition with its 'advanced connectivity', meeting the challenges of companies across industries facing transformation of business processes and moving to digital, enabling all assets to help you connect. Develop clients, collaborators, strategic projects, and virtualize your work environment with the level of security you need. All of this leverages the country's largest and most available fiber optic and LTE 4.5G mobile network.
"Connectivity is a very important pillar for Tigo Business because our vision to be a strategic ally of the enterprise has focused on developing and implementing cutting-edge technologies and supporting our clients. Because."
Bernardo Pagnoni, Vice President of Tigo Business.
Tigo Business Advanced Connectivity.
The ability to manage enterprise network capacity allows for prioritization, control, new requirements, control, flexibility, and deployment agility over highly available local and international networks.
Based on the investment and development of human team capabilities, Tigo Business has developed a new portfolio of highly connected enablers. This portfolio evolves from a portfolio of 2-7 connected products that integrate security solutions, managed services and network management, enabling clients to: Deploy your infrastructure in a more agile, flexible and secure way. Additionally, we integrate an ecosystem of world-class partners such as VERSA, Fortinet, Amazon Web Services, Microsoft, and VMWARE.
Giancarlo Orsenigo, Tigo Business Product Manager, said: This is what makes us the most widely deployed and available fiber optic network operator in the region.
Tigo Business customers will have access to a broad service portfolio that reinforces the company's vision by being a trusted ally in the digital journey of companies through secure and trusted solutions at the local level. .
For more information, please visit www.tigo.com.sv/empresas.
Source: Diario.Elmundo