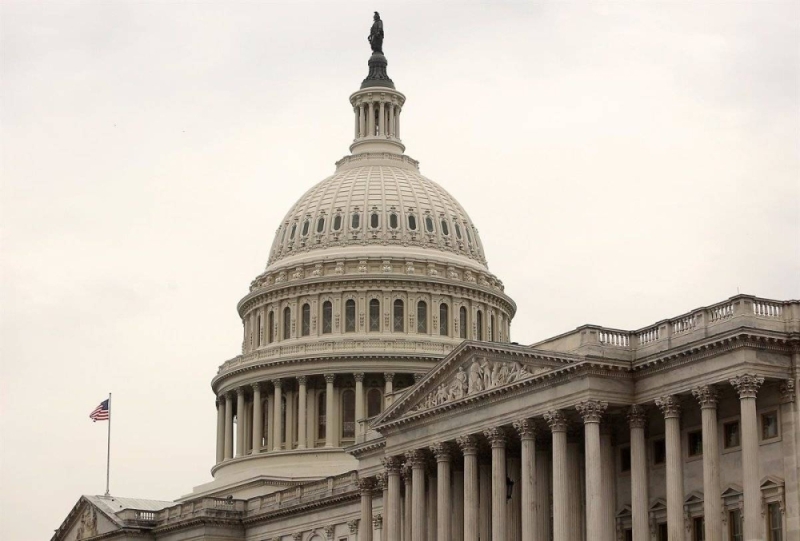 A panoramic view of the US Capitol, home of the House and Senate. / European Press.
The U.S. Congress was preparing to enter a 10-day recess starting Thursday, despite failing to reach a deal on raising the debt ceiling to avoid suspension of payments.
There are seven days left until June 1, when the government estimates it may run out of money to service its debt.
However, lawmakers have decided to extend the Memorial Day recess until June 4.
Senators must be home two days before the so-called "Day X," but their role will likely be limited to approving a deal between the Republican-led House of Representatives and Democratic Head of State Joe Biden. deaf.
House Speaker Kevin McCarthy said lawmakers would be notified 24 hours in advance if they were asked to return to vote, and disagreements between Republicans and the White House had narrowed.
Republicans are demanding up to $130 billion in public spending cuts next year.
It also set three other conditions for the agreement. Fixing energy prices, tightening requirements for unemployment benefit recipients, and recovering public funds not spent during the pandemic.
Democrats have rejected the proposed cuts and are asking Republicans to agree to raise the statutory borrowing limit without conditions, as they have repeatedly done in the past.
Skepticism.
In an interview with Fox News on Thursday, Mr. McCarthy said he would not accept tax increases for corporations and the ultra-rich as a substitute for tax cuts.
"We know where our differences lie and will continue to negotiate to resolve them," he said.
Any deal would take at least two days to formally come into force, and McCarthy insisted he would give lawmakers three days to read the papers up for vote.
Senate approval usually takes another week, but leaders of both parties have vowed to shorten that time.
On June 2nd, we have to pay $25 billion in Social Security. About 27 million Americans will fall below the poverty line if states cannot pay them.

Source: Diario.Elmundo