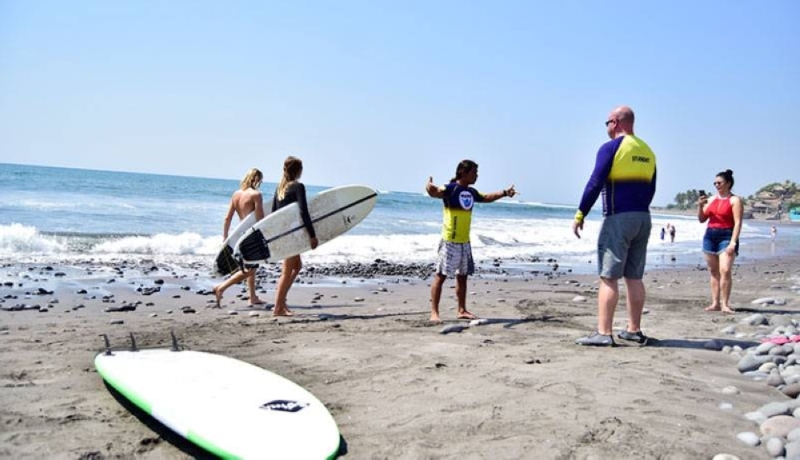 Tourists from Guatemala and Honduras are the main visitors, followed by overseas Salvadoran and American tourists.
Tourism activity, which solidified itself as one of the largest sources of foreign currency generators last year on the back of remittances and exports, will grow again in 2023 with the highest figures, according to World Travel and Tourism (WTTC) forecasts. It will generate more than $3.6 billion in revenue.
After the tourism industry experienced a historic collapse dating back a decade in 2020 due to economic shutdowns and international travel restrictions, the sector began to emerge, eventually shaping up for a full recovery in 2023. It's getting
In its last Annual Economic Impact Report (EIR), the WTTC warned that tourist activity in 2023 would "exceed pre-pandemic levels" and forecast revenues to rise by 8.3% over registered revenues in 2019. .
This income will correspond to 12.3% of gross domestic product (GDP, production of goods and services) in 2023, up from 11.7% in 2019.
At the end of 2022, the Ministry of Tourism (Mitour) recorded the arrival of 2.5 million foreign tourists, bringing in more than $2.646 billion to the Salvadoran economy.
International tourist arrivals were still short of the 2.6 million registered in 2019, but in foreign currency terms they were up 50.2% compared to data three years ago.
Meanwhile, the WTTC reports that the industry as a whole contributes more than $3.5 billion, including $2.3 billion from international tourism and $1.2 billion from domestic travel.
job generator.
The tourism industry includes various industries such as hotels, restaurants, travel agencies and travel agencies. Beaches are still the most-visited destinations, Mitul said, but there is a "new trend" to modernize San Salvador's historic center, along with iconic parks such as Cerro Verde and Sunset Park.
WTTC forecasts show that by the end of 2023, the industry will create 372,000 jobs, up 10.8% from 2019 and accounting for 14% of all effective employment in El Salvador. will be equivalent.
This year's employment projections also surpass the 360,000 jobs the industry will create in 2022.
"El Salvador's travel and tourism sector is recovering, demonstrating a strong appetite for travelers from all over the world to visit and explore all that the country has to offer," said Julia Simpson, WTTC President and CEO. said.
Over the next decade, the WTTC expects the sector to add 154,000 new jobs in El Salvador, reaching the cap of 527,000. This means one quota for every five hires.
The performance of tourism is one of the main drivers of the economy, and even the International Monetary Fund (IMF) has recognized that tourism will be the driving force behind remittances in 2022. It was also the first to receive a Lonely Award. Planet list is he one of the world's largest tourist guide publishers.
data
The tourism ministry expects 2.7 million international tourists to visit this year, representing an economic revenue of $2.7 billion.

Source: Diario.Elmundo