The new lower credit limit will be based on minimum living expenses
In July, the Bank of Slovenia will adjust the measure limiting consumer lending. The amount of the minimum creditworthiness will be 745 euros instead of the current 915 euros.
The new lower credit limit will be based on minimum living expenses and some additional factors. Vice Governor and Deputy Governor of the Bank of Slovenia Primož Dolenc explained that the calculation of the consumer's annual income will also take into account child allowance and some other social security benefits, which have been excluded so far.
"The basic idea of ​​the action is to recognize the creditworthiness of that narrow circle of people who currently do not have this possibility, but according to our expert judgment are able to repay a certain amount of credit. These are persons whose net salary ranges somewhere between the minimum and average salary and for whom these amounts have so far been limited to 76 percent of the minimum salary," added Dolenc.
They will introduce a single limit on the ratio between the annual cost of debt servicing and the borrower's annual net income. This will now be set at the level of 50 percent, regardless of the level of income. At the same time, it will also reduce the percentage of permitted exceedances within this level, namely from ten percent to three percent.
Change in legislation in March
At the end of March, the National Assembly amended the Act on Macroprudential Supervision of the Financial System, which means that creditworthiness is no longer necessarily tied to enforcement legislation. The change was called for by the Ministry of Finance and the Bank of Slovenia, who, when raising the minimum wage, warned that the creditworthiness of borrowers with incomes up to the average wage had significantly decreased. After the change in the legislation, Banka Slovenia is enabled to establish such crediting conditions as are appropriate in their opinion.
The Bank of Slovenia is therefore now announcing changes in the assessment of loan approval: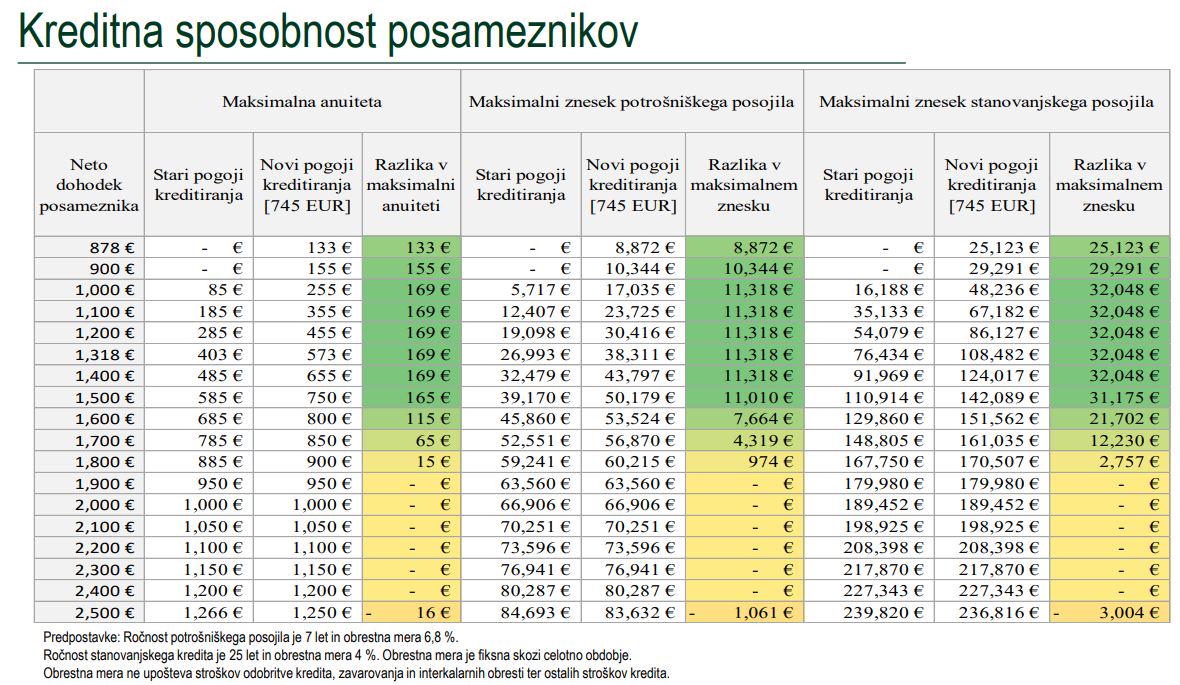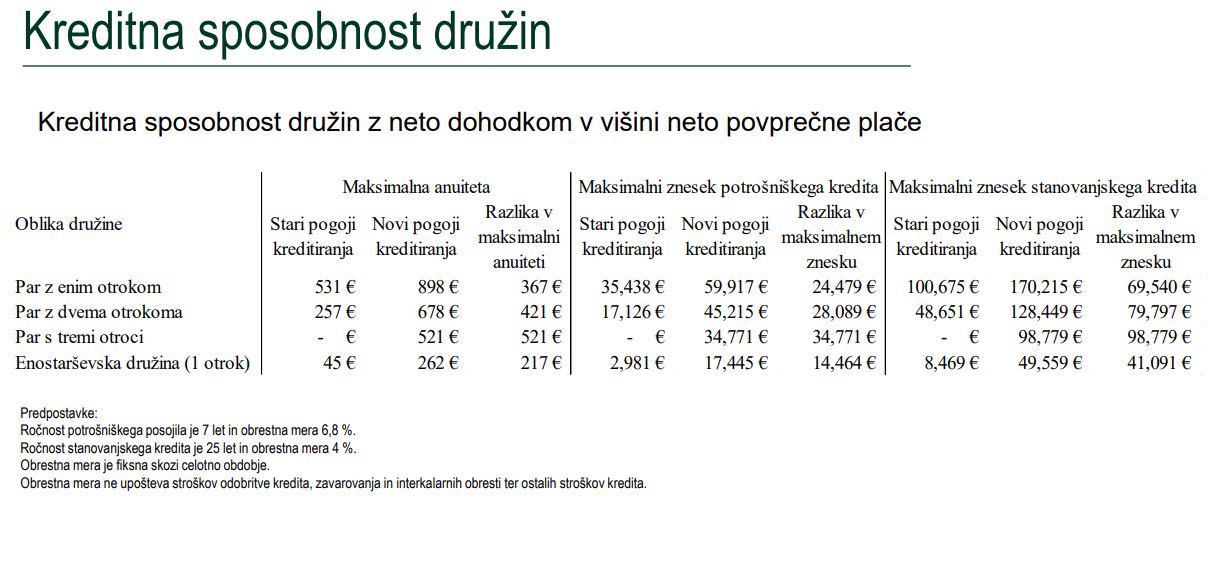 Source: Rtvslo