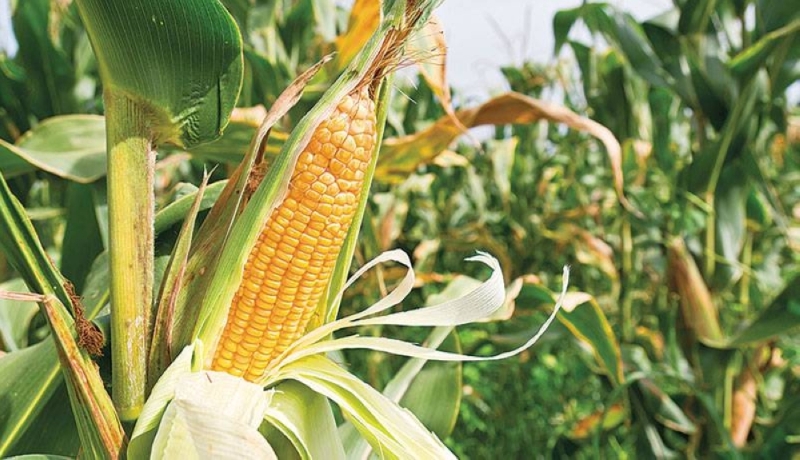 Corn is one of the most consumed grains among Salvadorans. /DEM
The Association of Chambers of Small and Medium-sized Agricultural Producers (Campo) in El Niño assured this Wednesday that 1.2 million quintals of maize and beans have been lost due to the presence of pests and reduced rainfall due to El Niño.
In El Salvador, growers use three cropping cycles. The first time is from May to June, the second time is from August to September, and the third time is from November to December.
Campo President Luis Torreminio said 1.1 million quintals of maize alone were lost and 38,520 quintals of pulses.
"This is an unfavorable agricultural cycle for the agricultural sector and has nothing to do with the approach of the Minister of Agriculture or the Deputy Minister of Agriculture."

Luis Treminio
field president
Losses are due to drought, which causes plants to die and ears to become smaller. In addition, high temperatures create conditions for the emergence of pests, mainly armyworms, yellow aphids, red spiders, and larvae.
The union said the departments most affected by the losses would be La Libertad and La Paz. The dry corridor is located in the eastern part of the country, but the "advantage" is that it was planted late, so losses were not as pronounced.
The union estimates losses amount to about $41.6 million for corn and $5 million for beans.
Producers are waiting for the El Niño phenomenon to develop throughout the year. Additionally, unexplained losses have already been reported over the weekend due to flooding in the city of El Paisnal.
In addition to the losses, Torreminio noted that El Salvador is experiencing a growing shortage of basic grains. At the beginning of the year, the union estimated losses at 5.2 million quintals, but this figure has now increased to 6.4 million quintals.
Campo also revised down his overall forecast for the 2023-204 cycle. For maize, producers are expected to harvest 13.7 million quintals, for beans an estimated 2.1 million quintals, for sorghum 2 million quintals and for rice around 712,500 quintals.
At a general level, the union expects to produce 18.5 million quintals of basic grains at the end of the current farming period.
Source: Diario.Elmundo