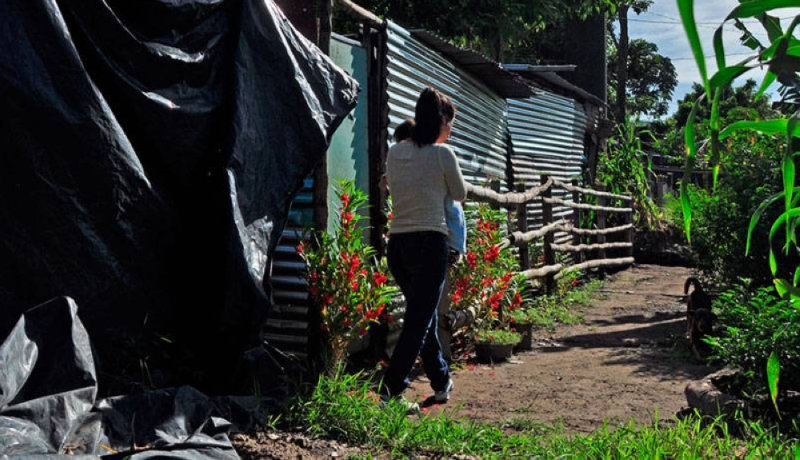 1.9% of children live in households that can survive on less than $2.15 per day. /DEM
More than 35,870 children in El Salvador are living in homes in extreme poverty on less than $2.25 per day, according to a study released Wednesday by the United Nations Children's Fund (UNICEF) and the World Bank (WB). It was revealed.
The analysis was produced within the framework of the United Nations General Assembly's High-Level Week, to be held from 18 to 22 September. This is the first time that the two organizations have produced a document on child economic poverty around the world.
This document features the World Bank's three poverty lines. A household that reaches the extreme poverty threshold lives on less than $2.15 per day, with $3.65 corresponding to lower middle income and $6.85 corresponding to upper middle income.
According to the document, 1.9% of children in El Salvador live in households classified as extreme poverty, meaning they live without enough income to afford the food they need to grow.
8.9% of children in El Salvador are in the lower middle income level, which equates to more than 169,000 minors. Meanwhile, for those in the upper middle income bracket, the figure was 37.8%, or nearly 716,200 children.
Honduras and Guatemala have the largest numbers of children living in extreme poverty in Central America, with more than 627,900 and 600,600 children, respectively. Across the region, it is estimated that 1.4 million children live in households with minimum incomes.
DEM
The effects of the pandemic are still being felt.
Poor households have fewer coping mechanisms, making them more vulnerable to the risks of international shocks such as climate change and the COVID-19 pandemic, which has plunged the global economy into recession and hampered progress on poverty reduction.
At least 30 million children could have been lifted out of poverty had the COVID-19 pandemic not occurred, according to analysis by UNICEF and the World Bank, causing a decline of three in this indicator. .
The agency notes that the number of children living on less than $2.15 fell by 13% between 2013 and 2022, from 383 million a decade ago to 333 million last year. . However, the results predict that efforts to lower this threshold alone will not be sufficient to achieve the Sustainable Development Goals (SDGs) of the United Nations' 2030 Agenda.
UNICEF Executive Director Catherine Russell said: "The impacts of COVID-19, conflict, climate change and economic turmoil are exacerbating crises, slowing progress and pushing millions of children into extreme poverty. "
Luis Felipe López Calva, the World Bank's global director for poverty and equity, said the results "make it clear that governments have no time to waste" in reducing levels of poverty and inequality. It reminded me of that," he said.
Despite making up one-third of the world's population, children account for more than 50% of people living in extreme poverty.
data
In sub-Saharan Africa, children face the highest burden of extreme poverty, at 40%, due to population growth, conflict, climate change disasters and pandemics.

Source: Diario.Elmundo