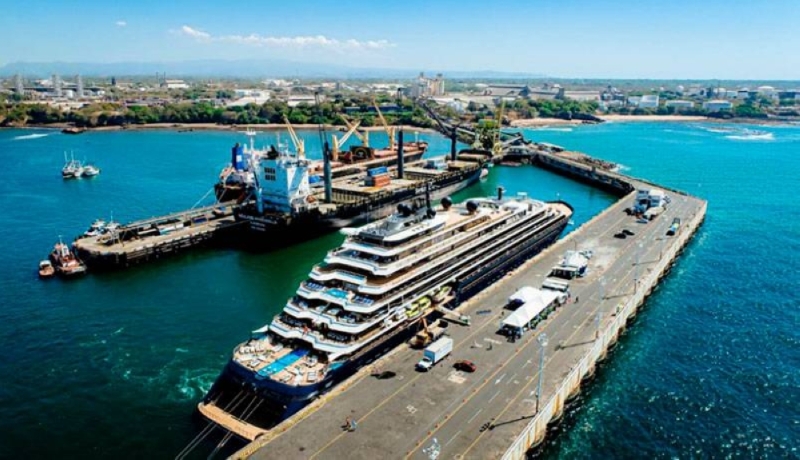 During the 2022-2023 cruise season, $1.4 million in foreign exchange was generated in this way. / Courtesy
Tourism Minister Morena Valdés affirmed this Wednesday that El Salvador will receive approximately 20 cruise ships during the high season from October 2023 to May 2024.
"They are considering El Salvador as a point for berthing cruise ships. We will already be waiting for the announcement of the next cruise season towards the end of September," Valdez told Frente a Frente. said in an interview.
The official noted that the Autonomous Ports Executive Committee (Cepa) reported achieving "good contacts" at the last cruise business meeting. He further acknowledged that there were still doubts among the people about the perceived level of security in the country and asserted that this must change.
In the last cruise season, Sepa registered 12 ships in El Salvador's ports.
According to data shared by Cepa, 17,096 visitors were registered through these 12 ships, all of which served the Acajutla port of Sonsonate. The agency assured that the tourists visited various destinations during their stay and generated $1.4 million in foreign exchange.
Norwegian Sun was the last ship to dock at Acajutla Port for the 2022-2023 season. It is estimated that at that time, 2,500 tourists were transported along this route.

Source: Diario.Elmundo