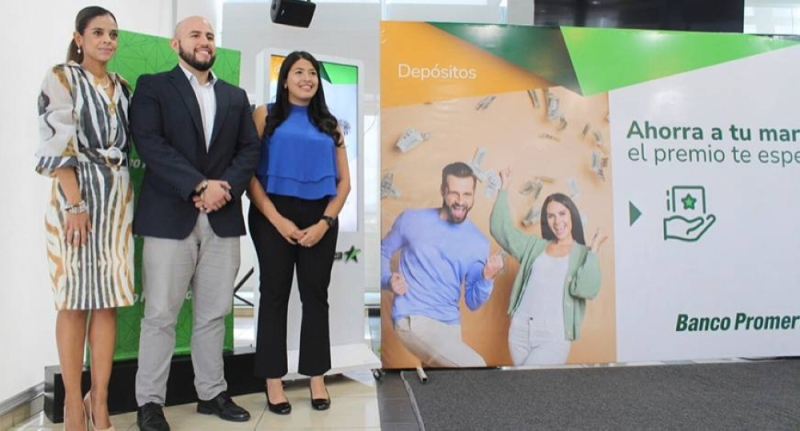 Promerica Bank press conference in Salvador.courtesy
Aiming to respond to customer preferences, Banco Promerica has launched the campaign "Save your way, the award awaits you" to encourage opening and increasing balances of savings and current accounts.
This promotion is applicable to new and existing customers of the Bank's Savings and Checking Account products. There will be a total of 18 prizes, with 6 winners each month. This promotion will feature 6 winners of $500, 6 winners of $800, and 6 winners of $1,200.
To participate, you must open a savings account or increase your account balance by $100. Open a checking account or increase your account balance by $300. With either option, you will receive a coupon. The coupon must be filled out with personal information and delivered to the mailbox located at the Banco Promerica El Salvador branch.
Promotion effectiveness.
Available from September 1st to November 30th, 2023. The winners of each drawing will be contacted by phone and/or email.
Banco Promerica invites all customers and prospective customers to join this great promotion and save.
Initiatives in financial education.
Banco Promerica is committed to education. Through its financial education program "Learn with Banco Promerica," the financial institution shares advice and related information with the public on a variety of topics, including cybersecurity, budgeting, and the proper use of credit cards.
In El Salvador, Banco Promerica has 48 service points throughout the country and is one of the banks that has experienced the greatest growth in recent years, characterized by product innovation and high-quality service.

Source: Diario.Elmundo