Will the situation also affect the presidential elections?
In the United States, almost 13,000 workers at the factories of General Motors, Ford and Stellantis have stopped work due to the strike. It is a historic strike, the first in the union's 88-year history.
The United Auto Workers (UAW) union has gone on strike for the first time in history at the companies of the three biggest US carmakers, known as the "Detroit Big Three", after talks with management failed to reduce differences in working conditions and wages.
The strike, which involves approximately 12,700 workers at three plants in Michigan, Missouri and Ohio (one plant for each company), has halted production of popular car models such as the Ford Bronco, Jeep Wrangler and Chevrolet Colorado, foreign media reports . The strikers represent only a small proportion of the union's total of 150,000 members.
The union is demanding a 36 percent pay rise over four years and the elimination of a tiered pay scale that requires workers to have eight years of service before they are entitled to the same compensation as the companies' longest-serving employees. The manufacturers offered a 17.5 to 20 percent wage increase without other benefits and changes to the wage system that the union had demanded.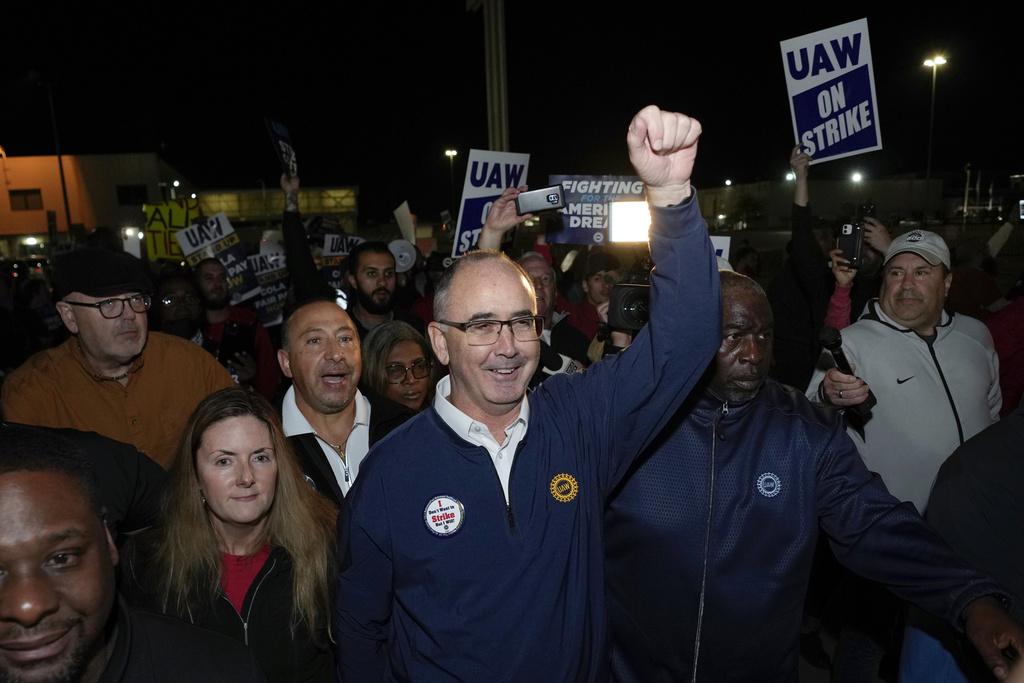 "The problem is corporate greed"
The president of the union Shawn Fain he said that the union will not organize an even bigger strike for now, but he does not rule it out in the future if they do not agree on new contracts. "We could raise our wages by a lot and even if we didn't raise car prices, we'd still make millions of dollars in profit," Fain said, adding: "We are not the problem. The problem is corporate greed."
Ford said they wanted to continue negotiating because they wanted to reach an agreement that would "rewarded employees while protecting Ford's ability to invest in the future". GM and Stellantis did not respond to the strike. Gerald Johnsona GM executive, recently said the union proposal would cost them $100 billion, so he "absolutely impossible to accept".
A prolonged strike in the auto industry could potentially jeopardize his re-election chances Joe Biden for President of the United States, as Buden declared himself the most union-friendly president in American history.
Source: Rtvslo