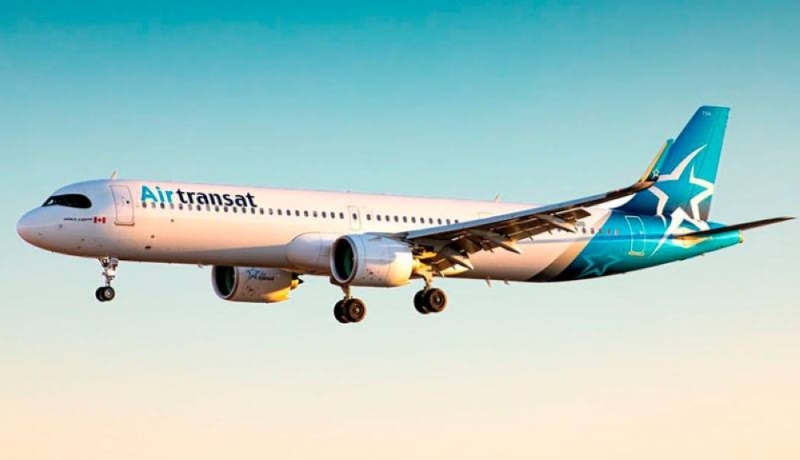 This airline has been operating in El Salvador since before 2016 / Provided by
Canadian airline Air Transat will ramp up its operations in El Salvador with twice-weekly flights starting in October, Deputy Foreign Affairs Minister Adriana Mira said.
The official revealed that the airline, which has maintained intermittent flights depending on the season, has signed a memorandum of understanding to expand operations at El Salvador International Airport.
"It's essential for us because we have a very large diaspora and we want to promote trade. This memorandum allows us to double the frequency," the undersecretary said in a face-to-face interview about the formalization of the document during the visit. Ta. To Canada.
Air Transat has been flying to El Salvador since before 2016, but operates charter (commercial) flights on a seasonal basis. Pilot testing began in December 2022 to maintain more normal operations.
The government indicates that Canadian airlines have maintained regular commercial flights between Monseñor Oscar Arnulfo Romero y Gardames Airport and Montreal's Pierre Elliott Trudeau Airport since December. There is.
El Salvador Air Terminal currently serves 14 airlines.
Mira noted that the company expects to permanently establish that frequency, depending on the results of these two flights.
"I made this call so that people have this alternative when they come to El Salvador for vacation in December, so that we can promote our tourist destinations on the airlines," he said.
The memorandum also plans promotions by both parties to increase the flow of tourists to El Salvador.
Further agreement.
During his visit, Mira said he also reached an agreement with Canada's Ministry of Foreign Affairs to pursue an investment protection agreement as a prelude to concluding a free trade agreement with Canada.
"El Salvador has completed all its reviews and the authority to approve it lies with Canada," Mira added.
Along these lines, a Memorandum of Understanding was signed with the Indigenous Women's Association of Canada (NWAC) to facilitate exports from El Salvador to Canada.


Source: Diario.Elmundo