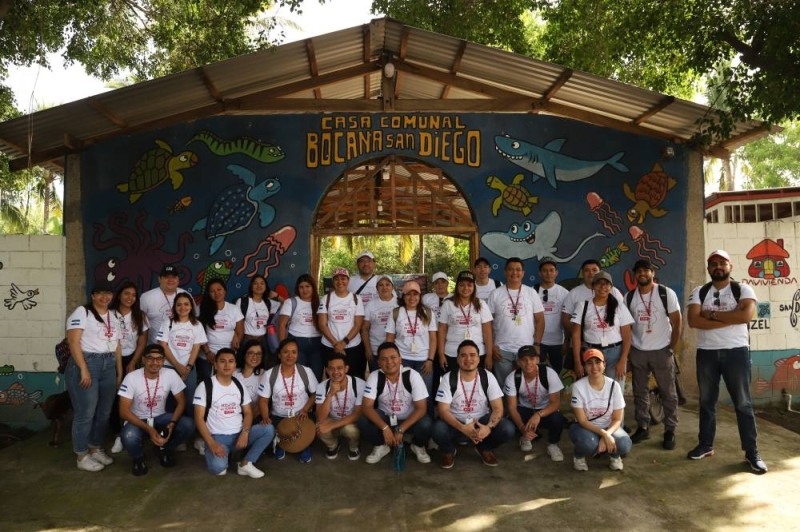 Cleaning day at San Diego Beach in the La Libertad department with volunteers from Bank of Davivienda.courtesy
Banco Davivienda aims to raise environmental awareness and have a positive impact on society. That's why we recently conducted a new cleanup day in the San Diego Beach Estuary area of ​​La Libertad. This, in addition to allowing the collection of waste, makes it possible to prepare conditions for nesting sea turtles.
This activity is part of a sea turtle conservation program that has been running for over 13 years in collaboration with El Salvador Zoo Funzel. Through the opening of digital green accounts such as DaviPlata, term deposits and mobile accounts, the bank is contributing to this project by installing hatching pens on beaches such as San Diego, Majahual, and this year started in Toluca.
"At Da Vivienda, we believe that the world is our home and that is why we work to make it richer, more inclusive and greener. Through Day, we are directly supporting enclosure areas and communities in San Diego, helping nesting female turtles reach beaches and newborn baby turtles a clear path to the ocean."
Sabina Ayala, Sustainability Coordinator of Davienda El Salvador.
In 13 years of cooperation with Fanzel, Davivienda has helped hatch 1,507,498 turtles and achieved the release of 1,464,496 chicks. In addition, in 2022, 364 turtles will be marked, which will serve as a reference for their distribution status.

This year's Clean Up Day involved 30 volunteers who collected 400 pounds of trash, 50 of which were delivered to FUNZEL to begin the recycling process with their friends.
In addition to promoting the cleaning of external areas, Banco da Vivienda has set up recycling stations in its network of agents across the country and facilitated training, such as the Zero Waste program, to help its collaborators understand waste management. I am. Create greater impact from home. It also includes the introduction of a "Zero Paper" program, where service and attention processes aim to digitize and self-service online banking.
Source: Diario.Elmundo