Author of unforgettable depictions of Snow White, Little Red Riding Hood and Sleeping Beauty and many others
Painter and illustrator Marlenka Stupica has died, Mladinska knjiga reports. In more than seven decades of active creation, she has illustrated more than 100 children's books and picture books. She said goodbye at the age of 94.
Marlenka Stupica, who was undoubtedly one of the most recognizable Slovenian illustrators, was born as Marlenka Muck on December 17, 1927 in Maribor. She studied painting at the Academy of Fine Arts in Ljubljana, and she and Ančka Gošnik Godec were the first graduates of this academy.
Along with illustrations, there are also puppets and scenographyFrom 1948 and all her further creative path, she worked as a freelance artist. During this time, she often studied abroad. She has dedicated her artistic work entirely to illustrating books and printing for children, as well as book design, puppet design and scenography. She created drafts for puppets and scenes for the Ljubljana Puppet Theater.
In fairy tales she followed the tradition of medieval tapestries and frescoes and folk creativity. With precise, cheerful and witty drawings that are artistically simple and understandable to children, she created an opus on which the concept of storytellers of the so-called Ljubljana School of Illustration is based and with which she established herself in the world.
Unforgettable images that marked too many childhoodsShe has illustrated and furnished more than 100 children's books, among others Snoring in Snow White in the version Brothers Grimm (1956), Shepherda Matija Valjavec (1958), Bubbles Oton Župančič (1962), Pico Socks Astrid Lindgren (1962), Pinocchio Carlo Collodi (1964), My umbrella it can be a balloon Ele Peroci (1966), Tailor's Pants Leopold Suhodolčan (1970), folk songs Sing, sing, little birds (1971) ter Thumb in Ugly duckling Hans Christian Andersen (1976).
Marlenka Stupica has been awarded several times for her work, both at home and abroad. Among the awards and recognitions she has received are the Prešeren Fund Award (1972), the Levstik Lifetime Achievement Award (1999), the Prešeren Lifetime Achievement Award and a rich creative work (2013). In 1994, she was inducted into the IBBY International Honorary List, which brings together outstanding authors, illustrators and translators of youth literature from around the world.
Marlenka Stupica's illustrative work with its ambitious design, bravura and rich register of feelings and solid structure, while paying close attention to detail, is best marked by the term book painting, the academic painter and graphic artist wrote in the justification for the Prešeren Award. Črtomir Frelih.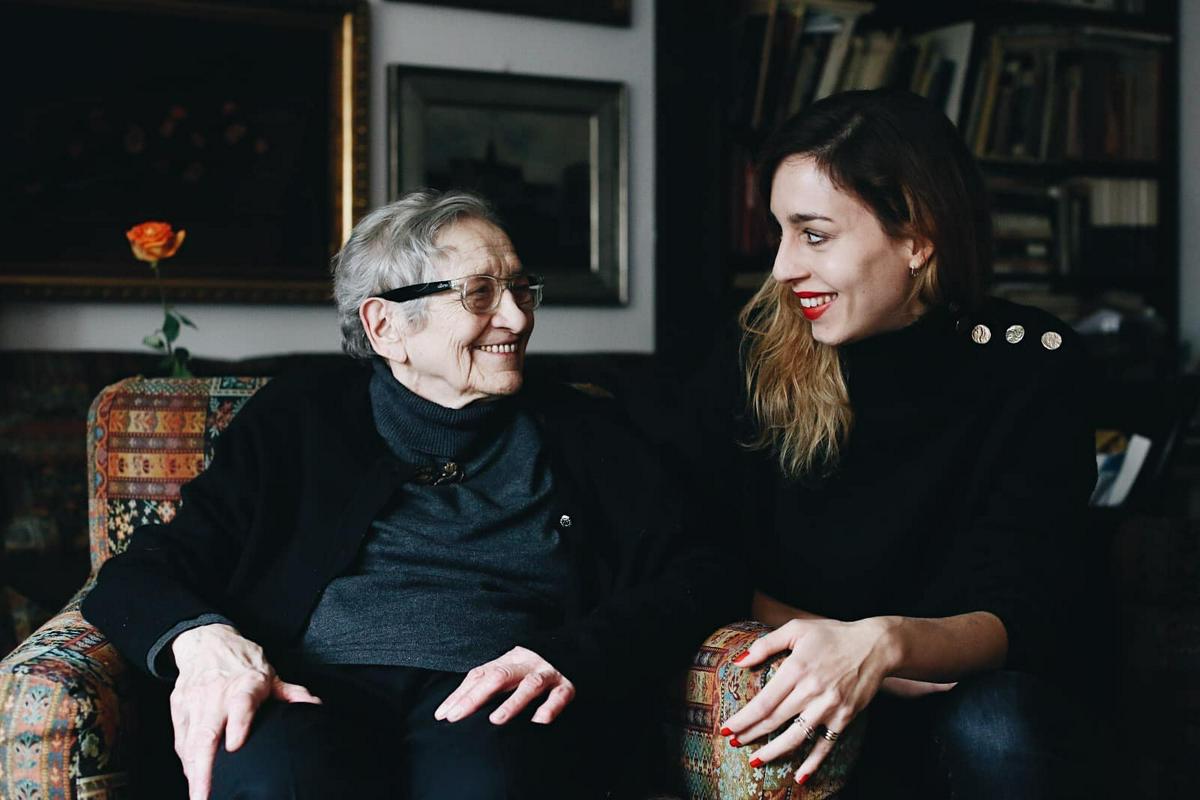 The longtime art editor of Mladinska knjiga said years ago Pavle Učakarthat he learned the most from illustrators such as Marlenka Stupica, Ančka Gošnik Godec, Marjanca Jemec Božič and Jelka Reichman. "When I came to the publishing house as a young editor, I thought it would be necessary to loosen the tradition, but I was soon taught that I had no idea"said last year's Schwentner Award winner.
Three generations of outstanding illustratorsThe Stupica family's talent for illustration and painting is passed down from generation to generation. Her husband Gabriel Stupica (1913–1990) was a painter, their daughter Marija Lucija Stupica (1950–2002) and granddaughter Hana Stupica however, they also chose the same creative direction.
Last year, a documentary was made in the Editorial Board of TV Slovenia's documentaries Three generations – Marlenka, Marija Lucija and Hana STUPICA authors Majda Širca. "All three generations of the Stupičs are anchored in the world of fairy tales – they have built a world parallel to the real. Even if art seems detached from reality, that painted images are different from things in life, that fairy tales take place outside this world, and that creation is just a retreat from everyday pragmatism, the imaginary world is always in dialogue with the real,"said the author of the documentary, adding that she was also inspired by Marlenka Stupica's inspiring illustrations as a child.
Source: Rtvslo