Polona Vetrih: This is also a show about how difficult it is to be a successful woman
The premiere of the monodrama Seven Seconds of Eternity by the Austrian playwright Peter Turrini will take place at the Ljubljana Mini Theater. Directed by Polona Vetrih, the story of Hedy Lamarr is directed by French director Jean-Claude Berutti.
Turrini's play is named after the seven seconds of the shot in which a naked woman appeared for the first time in the history of art film. This was Hedy Lamarr in Gustav Machaty's film Extase (1933). It was still called then Hedwig Eva Maria Kieslerthe surname Lamarr, under which she is still known as the most beautiful woman in classic Hollywood, took over only upon her arrival in the USA.
The varied life of Hedy Lamarr, who died in 2000 at the age of 86, began in Vienna and ended in the solitude of the American province. He was marked by early fame, a relatively short acting career (her last major Hollywood success, Samson and Delilah, is from 1949), numerous marriages and great wealth, extraordinary beauty, as well as numerous cosmetic surgeries that had recently disfigured her, entrepreneurial ventures, a variety of scandals, including petty shoplifting, but also exceptional intelligence and important technological inventions, were recorded at the Mini Theater at the premiere.
But Peter Turrini's play is not a narrative of the story of her life, he even changed her biography in a few places. This is a paradigmatic story of the 20th century, but this time it is lived by a woman. With the image of a fascinating beauty, Turrini discovers a woman who speaks to tell us the story of our world.
As she said at a press conference before the premiere Polona Vetrih, it's a multi-layered text that talks about Jewish-born actress Hedy Lamarr, but it's much more than that. This is the story of a woman who was remarkable, and the play is mostly about Hedy in a decaying state, a person who has been abused much like some women in the present world. According to her, the show reflects, among other things, how difficult it is to be a successful woman and how quickly you can fail if you are not strong enough.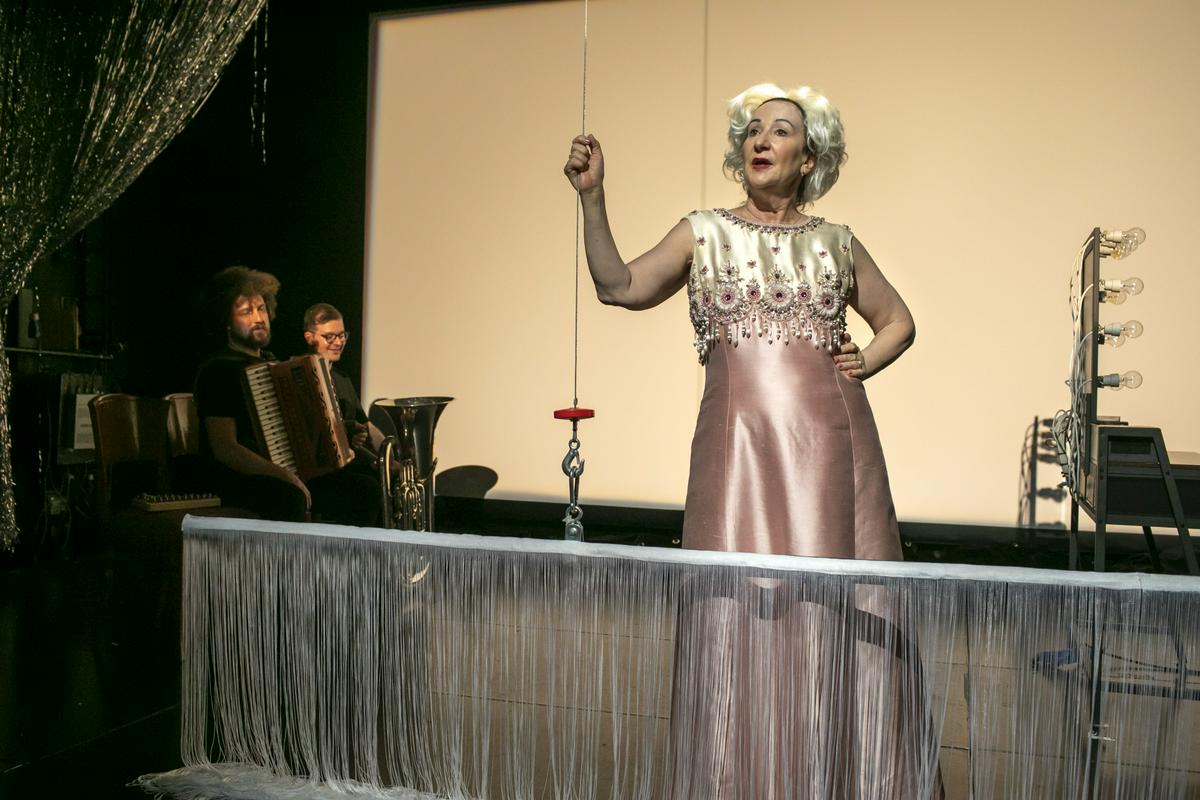 Source: Rtvslo