Another international award for Urška Djukić's animated film
The award-winning short animated documentary film Grandmother's Sexual Life by director Urška Djukić also received the award for best film at the FAB (Festival of Animation Berlin) festival. Špele Čadež Steakhouse was also on display at the festival.
The festival took place in the German capital between September 30 and October 2. The movie Urška Djukić was placed in the international animated film competition category, announced the Slovenian Film Center (SFC), which is the co-financier of this winning film.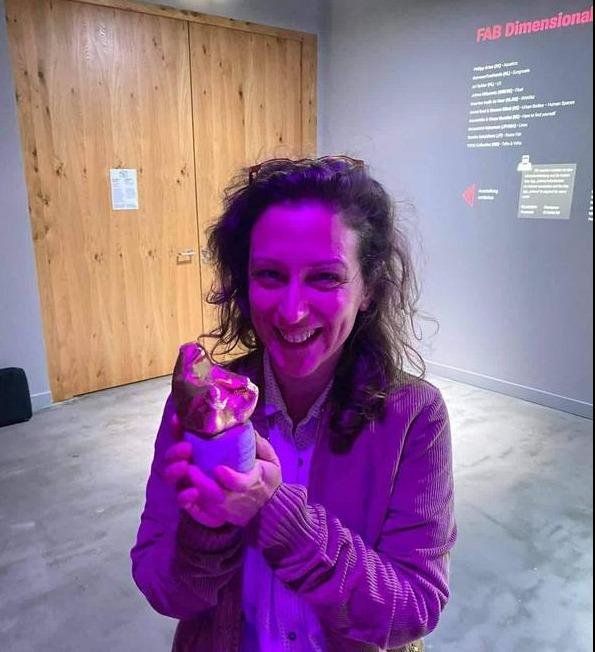 The intimacy of former country wivesThe 17-minute film takes the viewer on a short trip through the history of the intimacy of the rural grandmother, summarizing the relationships in which women in the first half of the 20th century, under the influence of strict church teachings and general social conventions, were understood as objects to satisfy the sexual desires of their husbands. The film is inspired by the testimonies of women who are Milena Miklavčič collected in a book Fire ass and snakes are not for toyswhich was released in 2014.
Urška Djukić, who also edited the film, wrote the script for it in collaboration with Maria Bohr. She is a co-director and animator Emilie Pigeardthey lent their voices Dorothea Nadrah, Jure Henigman, Mara Vilar, Bozena Zabret and Bojana Ciglič. He is the author of the music Tomaž Gromand the sound designer Julij Zornik. This is a Slovenian-French co-production, the Slovenian producer is the production company Studio Virc, the producer Boštjan Vircthe French partners are the production company Ikki films and Arte television, with partners CNC and Ciclic Animation Residency.
The film Grandmother's Sexual Life was also shortlisted for the 12 animated films nominated for the French National Emperor Awards and is also a candidate for the European Film Award (EFA), which is regarded as the European Oscar.
Steakhouse Špele Čadež also traveled to BerlinHe is at FAB with a master class and also a multi-award winning animated film Steakhouse the director also participated Špela Čadež and this film, also co-financed by SFC, is also a candidate for nomination for the European Film Award.
The participation of Urška Djukić and Špela Čadež at the 6th animated film festival in the German capital was supported by the Slovenian Cultural Center – Skica Berlin, the SFC also announced.
Source: Rtvslo