The comedian toured different rooms of his home collecting various objects related to pop culture, sports, and his favorite artist, Raphael.
On Sunday night, comedian Gigi Martin opened the doors of his home to Martin Carcamo as a new guest on the show De Tú a Tú. He showed me his collection of movies, sports and his favorite artists.
Entering his home and showing him the entrance, Martin led Carcamo to a room full of movie props. the walls were full of movies the other was a collection of figures of characters from various tapes.
In it, Martin highlighted one of the Batmans who started the collection.So you can also see other heroes like spiderman hanging from the ceiling Captain America, etc.
Similarly, other figures such as cars in back to the futurefrom Jason Friday the 13th, different characters Star Wars As well as Captain Jack Sparrow from Pirates of the Caribbean.
Likewise, a life-sized Iron Man suit worn by a mannequin stood out in one corner. According to Martin The suit was originally for my son who was looking for him to work.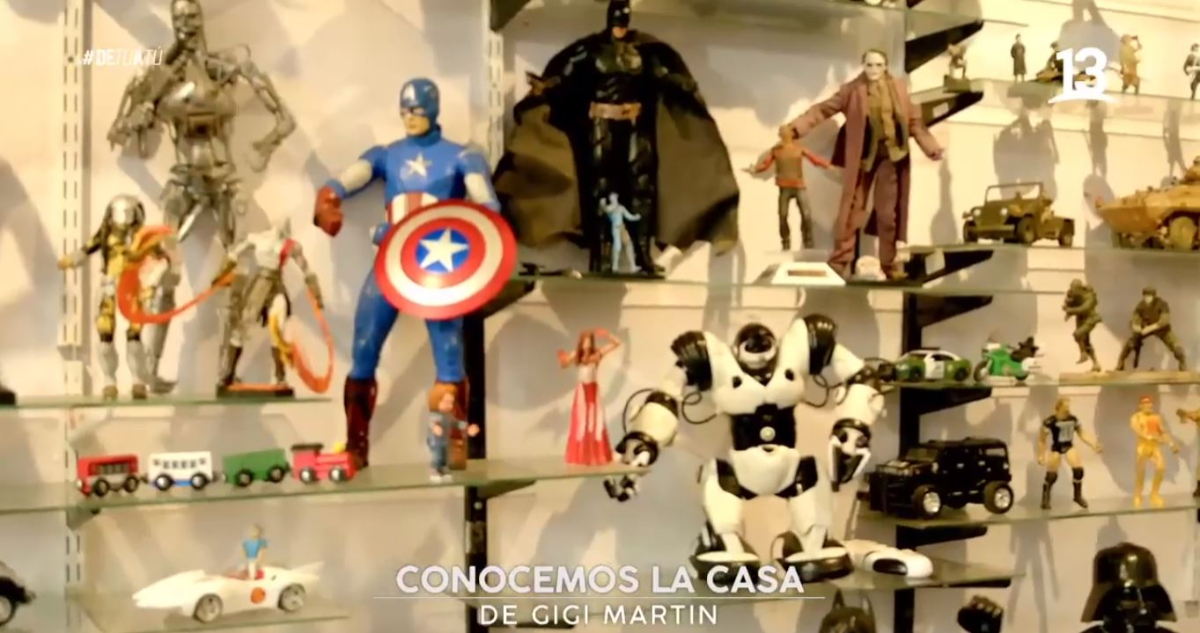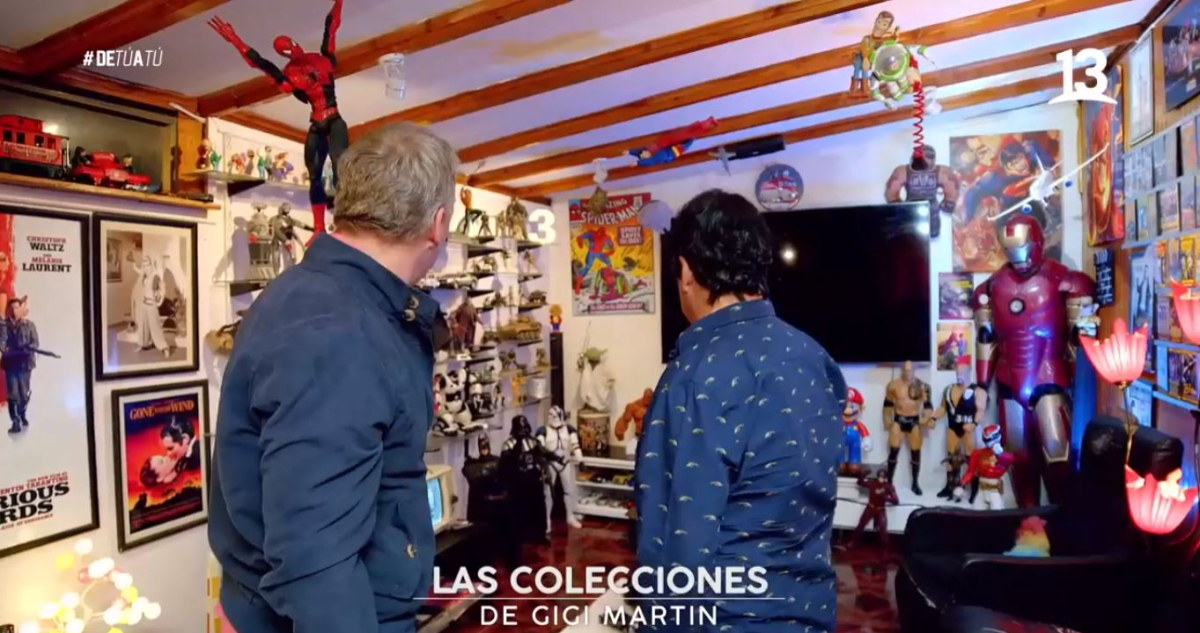 Elsewhere you can also find arcade games. A version of Mario is included, according to the same owner of the house.
There is another old TV in the same room, A collection of records from your favorite artist, Raphael As a joke, the comedian himself convinced himself that "every time I go to (Persa) Biobio, my wife suffers."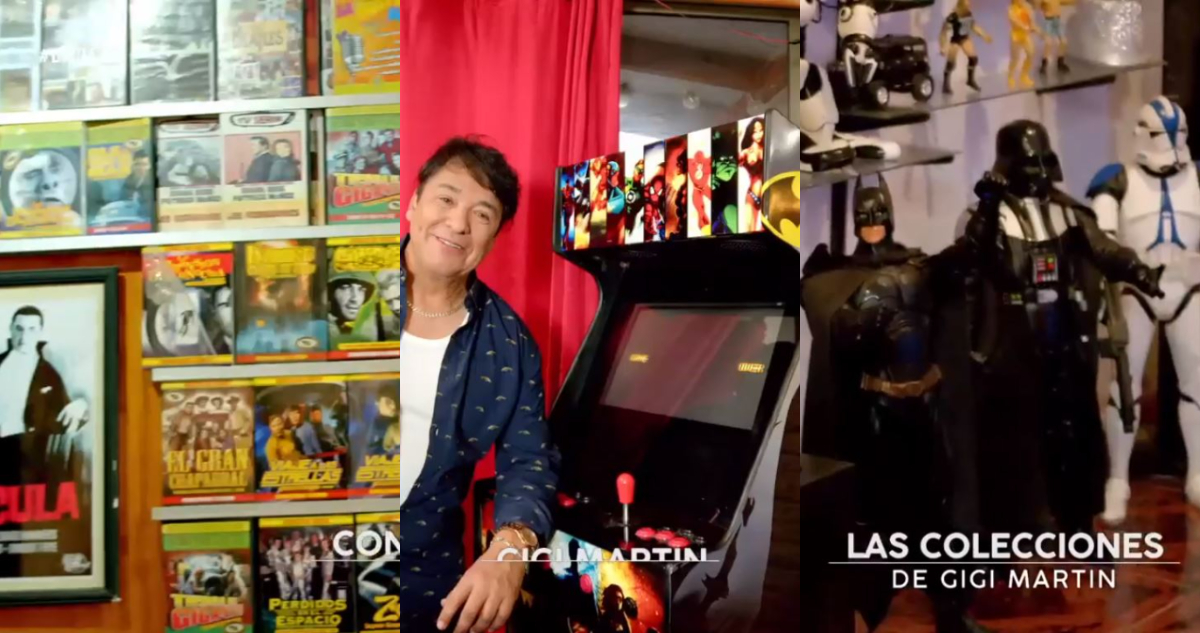 However, his collection wasn't just focused on movies and entertainment, he also shared some of his collection of sports shirts.
Among them, for example, those used in sports clubs, A gift from Ivan Zamorano himself As well as the one used by his late brother, Quentin.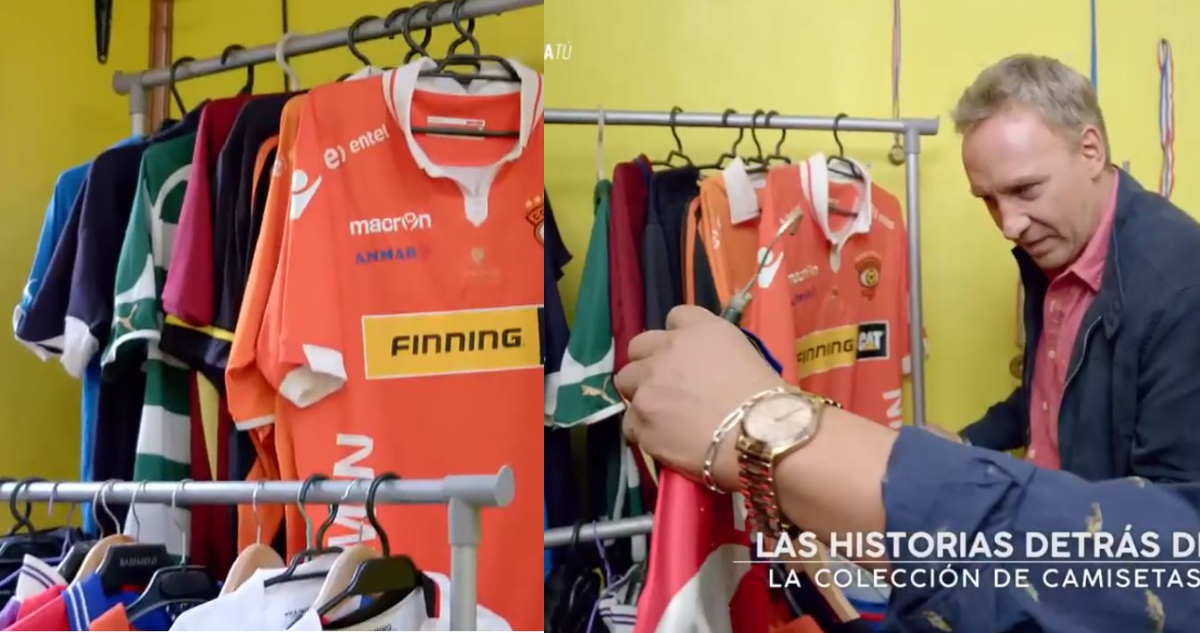 Right after that, a tour of Gigi Martin's house Guided to the basement of the house, Where the humorist holds different memories of his career. Thus, in between advertisements for his shows and records, we see pictures of him in different personalities.
For example, on a postcard she is seen posing Felipe Camiroaga, Mario Kreuzberger, Zaro Reyes among others.
At the same place, the comedian also displayed various awards, recognition and trophies he has won over the years, including the torches and seagulls he won at the Vina del Mar Festival.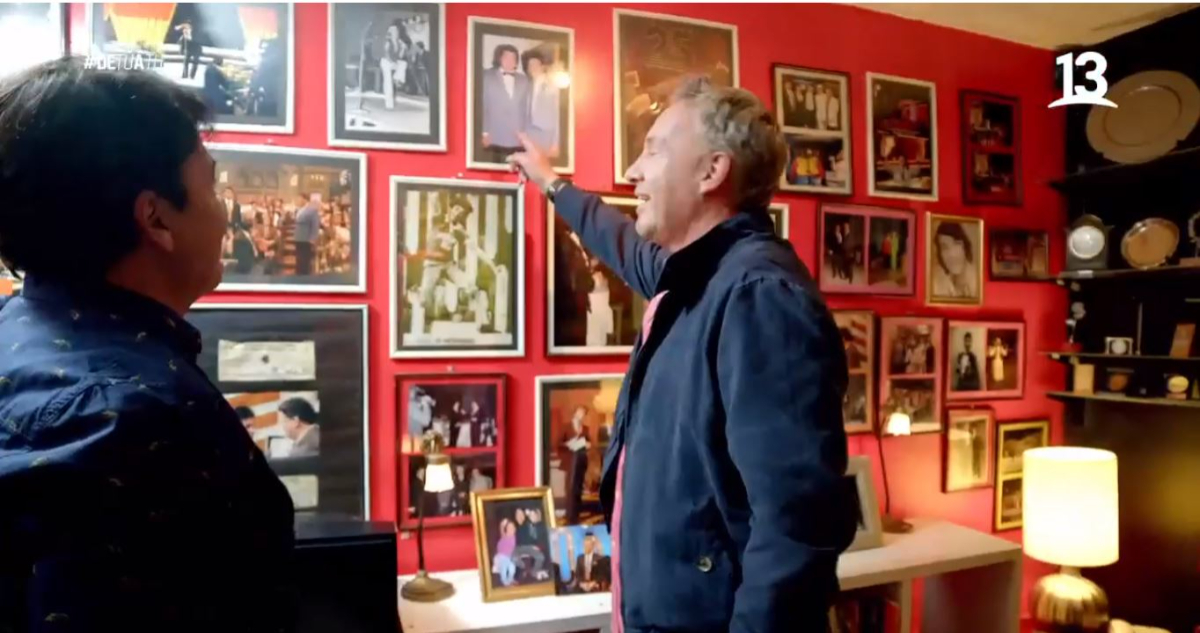 Also noticeable Rafael's missing tooth in the 2010 contest This tooth piece has been treasured by Martin in a transparent box, where it lies on a cushion, revealing the memory.
"They let me in and I've been looking for him all afternoon." Martin pointed out that the plaque he is holding along with the description of the object was a gift from the TV show.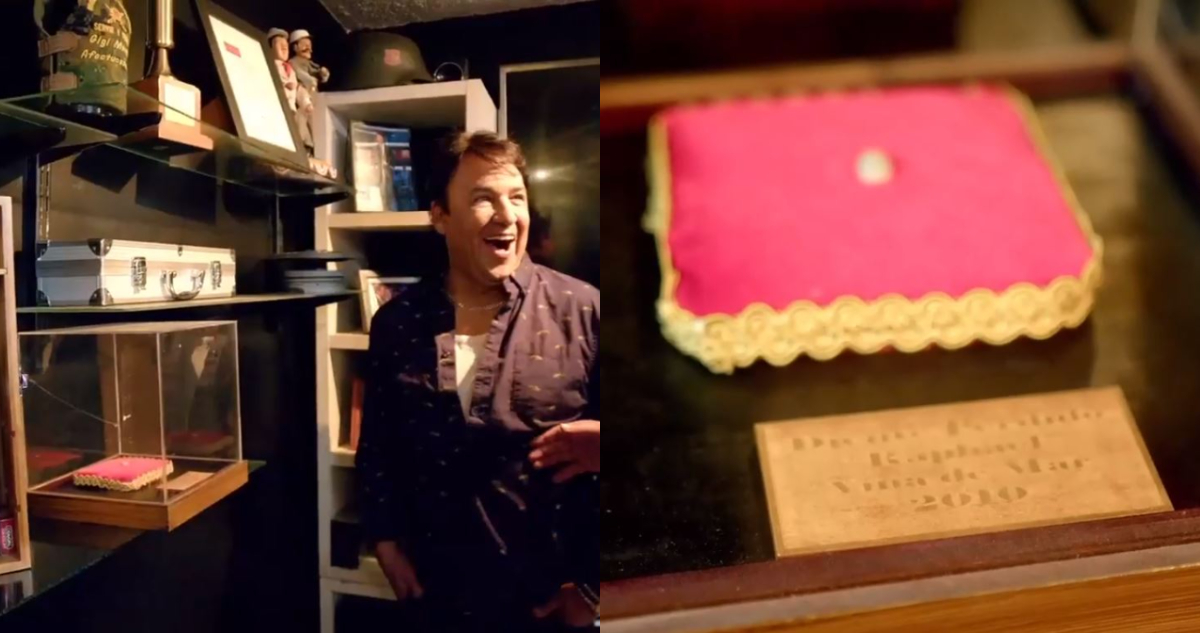 Source: Biobiochile