The seventh Indigo Festival is starting in Cukrarna
Today, the seventh edition of the Indigo festival begins in Cukrarna, this year under the umbrella title Fruits of Anger. Borrowing a phrase from Steinbeck, it targets the "excess of exhaustion and anger" after decades of neoliberalism and two years of corona.
For the second time, the four-day program of the festival will take place entirely in Cukrarna. Local and international names from the world of art, design, music, publishing, culture and philosophy will participate.
As the philosopher wrote at this year's festival Young Dollar, after decades of neoliberalism, which were finally crowned by two more years of corona, it can be seen and felt on a daily basis that a huge amount of affective surplus has accumulated. This manifests itself in two opposite reactions: in an excess of fatigue, exhaustion and depression, and in an excess of anger, rage, rage. "Both have reached epidemic proportions that are more dangerous and more widespread than covid."
Why is 1930s California relevant to our here and now?Steinbeck's novel Fruits of anger (1939), despite the time distance, is in many respects as if it had been written directly for today's time, Dolar estimates. The story of a family that has to move westward from Central America due to an ecological disaster, bank debts and extortion by large corporations is in line with the current troubles and the disasters that are yet to be predicted. It is a story of mass migration and impoverishment, but also a story of solidarity and community strength, he notes.
Today, a video installation will be on display all day in the basement of Cukrarna Phys, dedicated to Friedrich Nietzsche, which was produced by the Association of Creators and Researchers of Performing Arts Via Negativa. In the hall, the acoustic research of three-dimensional sound (ex)tension will take place: for two percussionists with 48 solenoid motors of the Swiss duo Reconvert.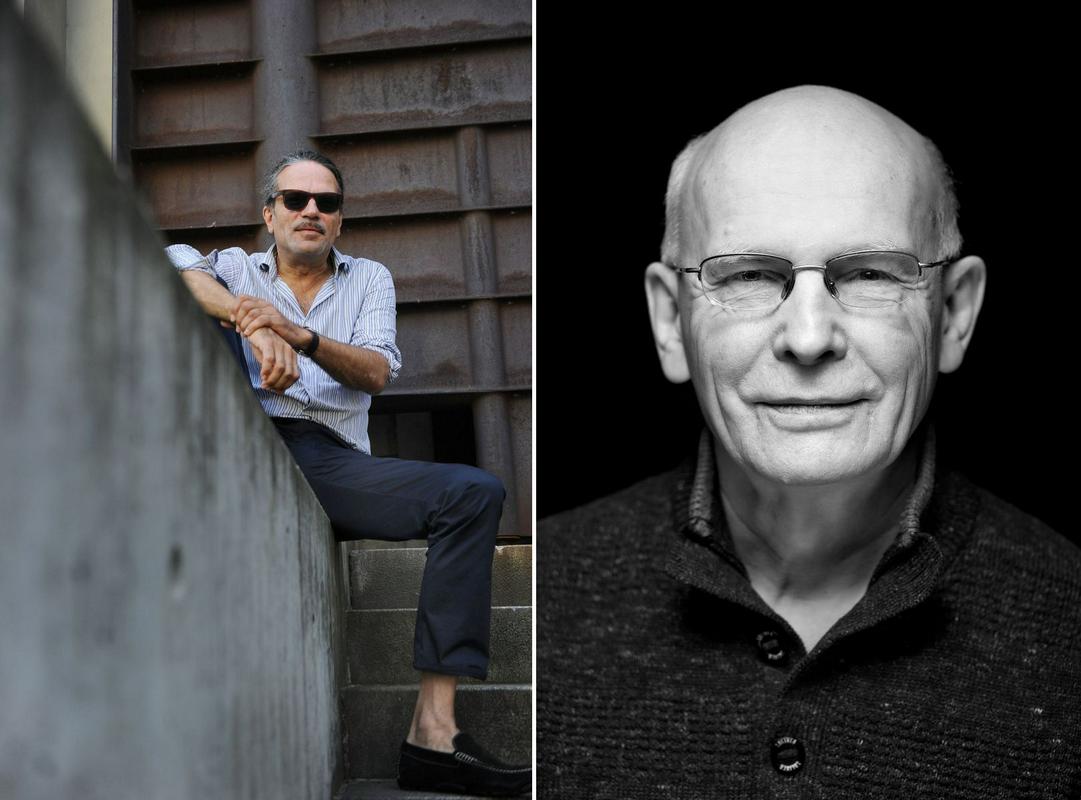 The second day of the festival will bring, among other things, a conversation Renata Zamida and Karolina Babič, which will cover the topic of opportunities and limitations of participatory management in public (cultural) institutions. Dutch designer Ruben Pater will reveal how design and capitalism are intertwined. They will start a conversation about the current events in Ukraine Slavoj Žižek and Ervin Hladnik Milharčič. The day will conclude with a psychedelic journey by an Italian composer Catherine Barbieri.
The third day of the festival will include "This Idea"who in the past co-created images and products for small and large Slovenian companies and brands, and then launched her own products on the market, told her story in a lecture entitled How to sell yourself (and why)? He will introduce himself Studio Fidele – a small printing house and risography studio from Paris, the designer, musician, founder and artistic director of the PAN publishing house (Berlin) will present his work Bill Kouligas.
Philosopher Mladen Dolar and Robert Pfaller will discuss the question of what kind of collectivity we can imagine in order to intercept the fruits of anger and to make it bear fruit in a different society. In the basement, there will be a book fair by artists from domestic and foreign independent and micro-publishers Caffeine Hoursand the evening program will again be colored by sound, including a Catalan composer, vocalist and pianist Marina Herlop presented her album entitled Pripyat.
Also on the last day, the Caffeine Hours fair will take place in the basement of Cukrarna. A lecture by one of Germany's leading artists has been announced Olaf Nicolai. This will be followed by a talk by Scottish electronic music creator, DJ and founder of Hyperdub label Steve Goodman, known as Codes9, with music journalist Jaša Bužinel. The discussion part of the festival will conclude Saša Mächtig, curator Maja Vardjan and architect Timotej Jevšenak. The seventh edition of Indigo will say goodbye with a musical insert Aya feat. Sweatmotherwhich will be followed by a DJ set by the creator of Kode9.
Source: Rtvslo