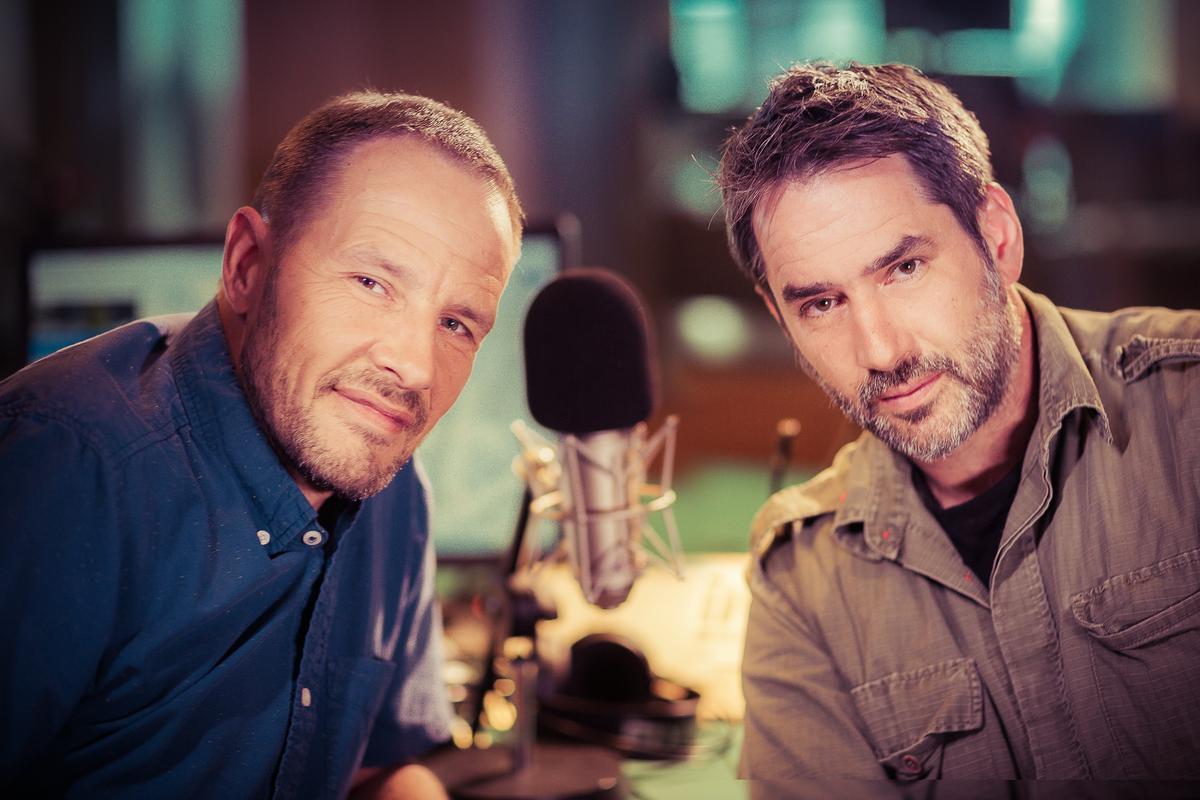 Jecec: "We consider and respect Miho's wish to take a break."
Popular radio host Miha Šalehar has left Val 202 after two decades of work at RTV Slovenia. As he says, he does not want to explain his decision in more detail. At Wave 202, his decision was accepted with sadness, but they respect it.
"I love Val 202. Especially the people there. But I'm a bit fed up. Myself and the system. That's why I quit. At least for a year," he announced on Twitter this morning Miha Šalehar, who created many recognizable television and radio shows on RTV Slovenija, from Videospotnice and Aritmija na televsion to Toplovod, Nebuloz, Spetko, Forum 69 and Latrina na Valu 202.
He only confirmed for MMC that he had resigned and that he was no longer employed at RTV Slovenia, but he did not want to explain his decision in more detail. However, he does not rule out a possible return to the airwaves – there is a note in the statement on Twitterl: "If the stars line up, it means we'll still hear from each other." "We'll see how it goes in time," answered our question whether it is a temporary withdrawal from the radio frequencies or a permanent one.
Responsible editor of Vala 202, Nejc Jemec, je said for MMC that they accepted Šalehar's decision on the radio with sadness, but they respect it: "Our cooperation was long-lasting, extremely fruitful, full of excesses, resounding, and above all to the satisfaction of many listeners. We worked together as professionals and gradually built a friendship. We hoped until the last that we would find a suitable customized route, but it didn't work out. At the same time, we took the decision with understanding. We respect Miho's decision, we wish him only good things, and above all we hope to meet again in the realization of new radio ideas."
"Miha is unique and, like Miha, irreplaceable. Fortunately, there are not a few original, insightful and radio-convincing presenters on Val 202. Until further notice, the morning presenters will alternate, but Toplovoda will not be on the program," Jemec answers the question, who are we going to listen to on Tuesday mornings or before noon.
He assured that they want to continue working with Šalehar at Val 202: "I hope we can meet soon." At the same time, he emphasizes: "Let's not rush. We take into account and respect Miho's wish to take a break."
Many of his colleagues have already reacted to the news that one of his most recognizable voices is leaving Val 202. Andrej Karoli, with whom they were an almost legendary tandem, he wrote: "Have fun and take care of yourself." His colleagues at Val added: "Miha, I love you mom. We already miss you too. See you. Soon."
You can listen to Miha Šalehar's last shows below.


Source: Rtvslo