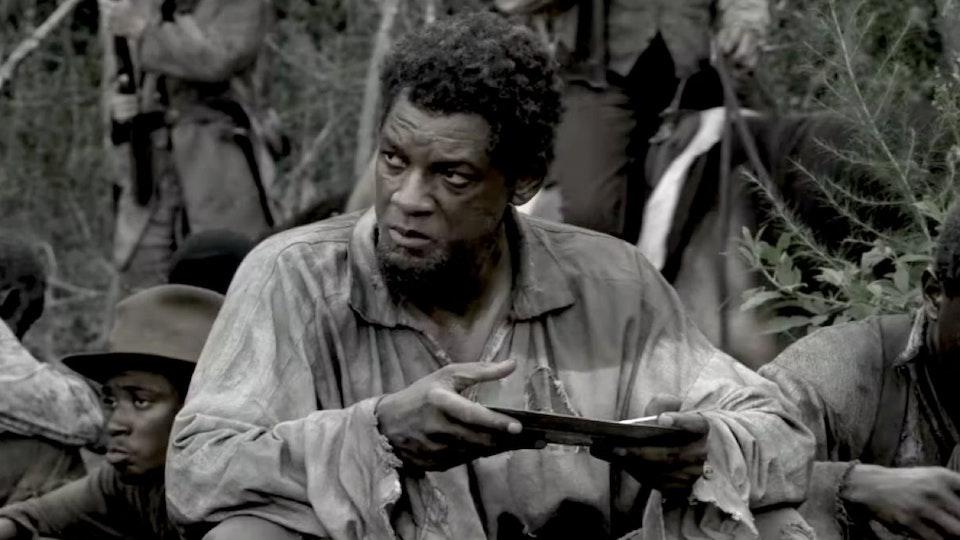 At first glance, Emancipation looks like classic "Oscar bait"
Will Smith, who will not be attending the next Oscar ceremony – the Academy refused to welcome him for slapping Chris Rock – is apparently still aiming for a nomination. His first film after the scandal, the slave saga Emancipation, is coming out in December.
A film produced by the Apple platform and directed by him Antoine Fuqua (Training day), was actually supposed to hit theaters earlier in 2022, but the studio temporarily shelved it when Will Smith got his status after this year's Oscars persona non grata. It may have been a little overlooked in light of the scandal, but Will Smith won the Academy Award for Best Actor (for the biographical tennis drama) on that "fatal" night after being slapped King Richard).
The drama Emancipation, which has an unofficial budget of $120 million, is the true-life story of a slave who escaped from a Louisiana plantation in the 1860s, made his way north and joined the Northern Army. They also appear in the film Ben Foster, Steven Ogg and Charmaine Bingwa.
The first official trailer for the film was published today, and there is also new information that the cinema premiere is scheduled for December 2nd (and on the Apple platform a week later).
"Will Smith is a great guy," Fuqua commented to the film blog Deadline. "We spent a couple of years together making this film. He's a lovely person, a wonderful partner and he was brilliant in this film. Chris Rock is a good guy, I know him too… I hope they work out as friends, and so we can all put this behind us."
He does not like the exploitation of the slave themeWill Smith, who is known, among other things, for not wanting the main role in Tarantino's Django Unchainedalso had in relation to Emancipation reservations – saying that he would rather appear in stories "of Negro excellence" than in stories about slavery. "But it was a story about love and about the power of black love," he said about Emancipation. "But with this I can find a common language. We wanted to make a film about how black love makes us invincible."
The world just refuses to accept the apologySmith already published a video apology for the incident at the Oscars in July and expressed his "deep regret". Rock later mocked the video, saying Will "looks like a hostage" in it. Opinion polls also showed that Smith's popularity suffered a "big and very steep drop" after the slap. The Academy denied him an invitation to its events for ten years, but he returned his membership of his own accord.
Which, of course, does not mean that he cannot be nominated for an award. At the moment, the main male role is rumored to be Fr To Brendan Fraser (The Whale) and Fr Colin Farrell (The Banshees of Inisherin). Apple also scored a big hit at last year's Oscars: their low-budget family drama about the deaf community, CODEbecame the best film of the year.
Source: Rtvslo