This time, the Tam Tam poster gallery hosts Liffa posters
From today, the Tam Tam poster gallery near Figovac on Slovenska cesta is hosting an exhibition before the 33rd Ljubljana International Film Festival entitled Images of Liffa: Logo Liffa through time.
Until October 27, Liffa posters will be on display, which have been designed by various designers since the 11th edition of the festival, mostly permanent collaborators of Cankarjev dom.
She designed Liff's logo 23 years ago Maja Mr. Vavpetič, creative design manager at Cankarjev dom. This key visual representative of Liff has been artistically reinterpreted every time since then. Every autumn, it reflects visibility and at the same time invites and warns that it is once again time for the Ljubljana International Film Festival, they wrote in Cankarjev dom.
According to Maja Gspan Vavpetič, the logo of the Ljubljana International Film Festival – Liffe is an acronym, semantically shaped like Life with an inverted letter f, representing a film. Symbolically, it means the reflection of life on film, her words were summarized in the CD.
Since its creation in 1999, the logo belongs to Cankarjev dom as a brand of the cultural and artistic program with the most visitors annually. According to CD, he is visiting the film festival between 40,000 and 50,000 movie fans.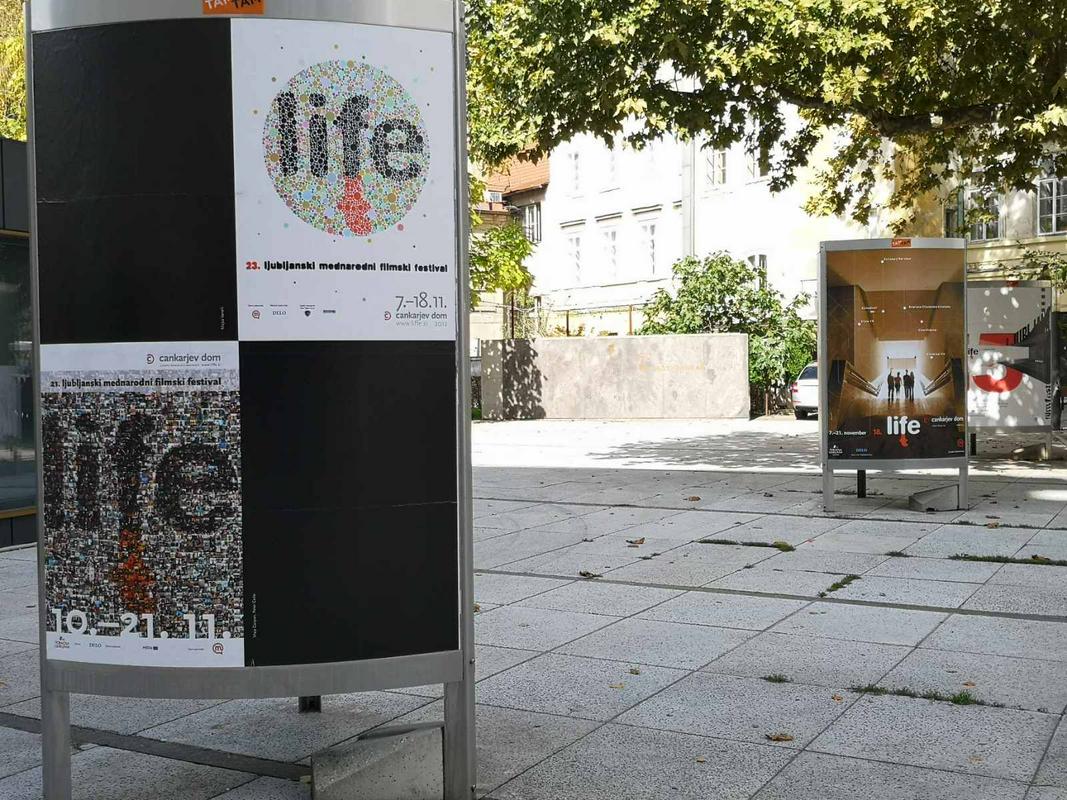 Success storyIn the design of the logo, in addition to Maja Gspan Vavpetič, who independently signed under it for several years, other Jernej Stritatwice alone and once in tandem with an illustrator Urhom Sobočan, Mojca Vanelli, Edin Alibešter and Peter Gedei in 2010 in tandem with Maja Gspan Vavpetič.
Liffe is a success story, they wrote in the CD and stated that as the reason "for 33 years he has been satisfying his hunger for a good film". Over the years, it has become a synonym for a quality art film and an inspiring film gathering that "opens the door to the moving life stories that the heroes of the films experience in the most diverse cultures of the world and social environments with which we may not have direct contact".
Source: Rtvslo