The opening of the exhibition from the Ljubljana cycle pays homage to Slovenia in the Vžigalica Gallery
In the sixth exhibition from the cycle Ljubljana bows to Slovenia, with which the Vžigalica Gallery in Ljubljana tries to overcome the divisions between central and peripheral, attention is paid to the specifics of the artistic environment of Pomurje and initiatives from this plain area.
This time the layout they are opening trees at 7 p.m, offers an insight into the contemporary artistic production of the last six years – without thematic, media or stylistic limitations. Creators present themselves at the exhibition Matjaž Geder, Cvetka Hojnik, Robert Jurak, Črtomir Just, Ferenc Kiraly, Matej Končan – Kleemar, Nataša Kos, Katja Pal, Jim Pavlica, Zdravko Pravdic and Association of the Prekmurje initiative ONEJ, Gregor Purgaj, Mirko Rajnar and Eva Žula.
Creators who actually live in PomurjeAccording to the curator Janija Pirnat it's about creators who actually live and create in Pomurje and have a cultural impact from there. As he wrote on the occasion of the exhibition, they avoided the curatorial "recipe" in the selection, according to which they would choose "only a few prominent representatives on which the regional cultural identity is built, as well as artists who, although they originate from the region, but mainly live or work elsewhere."
Art from both banks of the MuraDuring the preparations for the installation, a brief overview of local creativity "highlighted the fact that the Mura River is a strong symbol, but as a geographical dividing line it no longer represents a strong separation syndrome. And despite the initial idea of ​​a gallery presentation of contemporary Prekmurje art, geography did not hold up, which is probably also a consequence of the open borders of the EU. The breadth of the landscape on both banks of the Mura and its cultural and linguistic diversity are also reflected in the transferability of artistic creation between the regions and the four bordering countries." explained the curator.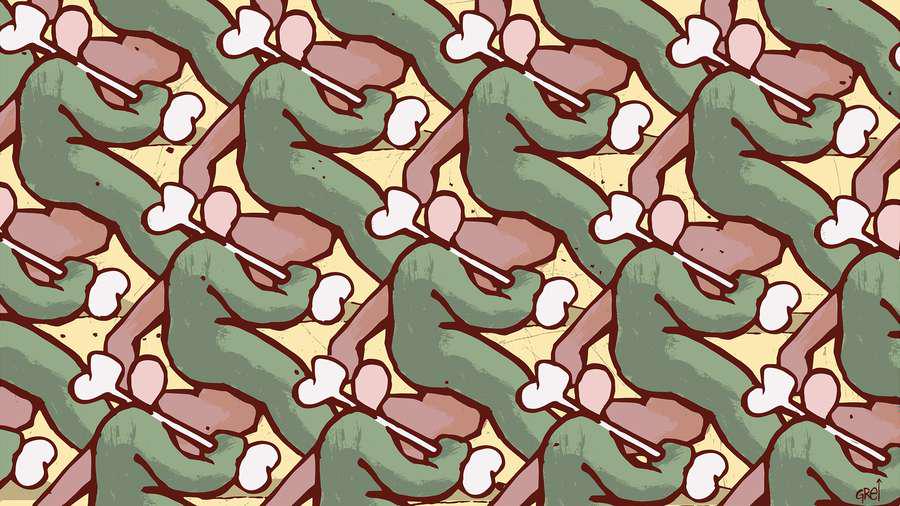 Simultaneous connectivity and local dispersion"The historical breeze of the Pannonian plain characterizes the people of Pomur, that they approach various creative engagements with a somewhat reserved, prudent consideration, as a result of which many works of art are distinguished by their multifacetedness, depth and intimate expression." assessed the curator. And at the same time he added that the connection of creators in the Pomur region is shown by following each other's production, but at the same time they are locally scattered in private creative milieus, workshops, offices and studios – from both Radgon to Goričke, Murska Sobota, Ljutomer, Sloths.
Through the exhibition, they do not look for archetypal characteristics of regional clichés, which would thematize the horizon, plain, path, river, fields, trees, storks, vases, villages and the like through melancholy, tragedy, loneliness or transience. Otherwise, archetypes inevitably appear in some authors, but in the curator's opinion they are not necessarily tied to the spirit of the place.
Source: Rtvslo