The statue was commissioned from Moscow in the late 1970s
In the city of Kotka in the south-east of Finland, the last statue of the Russian revolutionary leader Vladimir Lenin was removed from the country's public space, which the city authorities decided to do after pressure from the local residents due to the Russian attack in Ukraine.
A group of construction workers loaded the statue on a stretcher in this port city of 52,000 inhabitants, which lies near the border with Russia. on truck and took him to the warehouse of the local museum, reports the Associated Press (AP).
Formerly a common practice in MoscowDirector of the city museum Kirsi Nick is for Finnish Public Broadcasting YLE said that the bronze bust commissioned from Moscow in the late 1970s was designed by and made by an Estonian sculptor Matt Varik. In 1979, the creation was presented to the citizens of Kotka like a gift from the twin city of Tallinn, then the capital of the Estonian Soviet Socialist Republic and the current capital of the Republic of Estonia.
Placing such statues was a common practice in Moscow, especially in the 1970s. and 80s of the last century in order to emphasize the Finnish-Soviet friendship in the period after the Second World War.
Next to the wooden house in which Lenin is said to have lived during his exileThe statue of Lenin in question stood in the city's central park next to the wooden house in which this founder of the Bolshevik Party, who became the first prime minister of the Soviet Union, was said to have once lived. The statue has been several times over the years vandalized, but it remained in the park until the Kotka City Council decided to remove it. Some other European countries, or their local authorities, too, after the Russian attack on In recent months, Ukraine has decided to remove monuments from the Soviet era.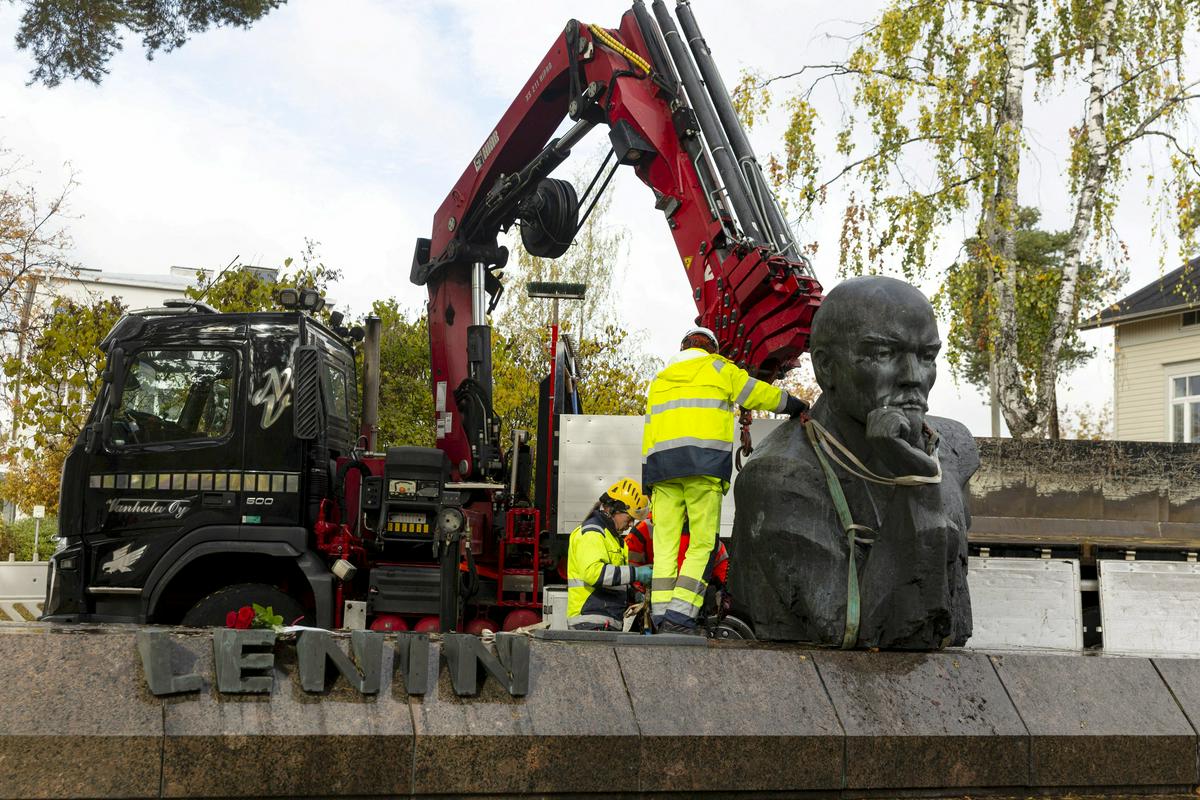 Between Finland and Russia shares a 1,340-kilometer long land border, and their history is quite complicated. It's Finland like autonomous Grand Duchy of Finland more like remained part of the Russian Empire for a century, and otherwise, until December 6, 1917, when it declared independence after the Russian Revolution under the leadership of Lenin.
Lenin and They met Stalin for the first time on FinlandLenin and the Bolshevik leadership recognized Finland's independence on the last day of 1917. Before the Russian Revolution, Lenin was exiled several times on Finnish soil, where he then lived in several cities in the southern part of the country. In Finnish industrial and university town Tampere on the Lenin Museum still operates in the south of the country. It was in this city that Lenin and Lenin met for the first time in 1905 during a meeting of Bolshevik leaders there and then the future Soviet dictator Joseph Stalin.
Source: Rtvslo