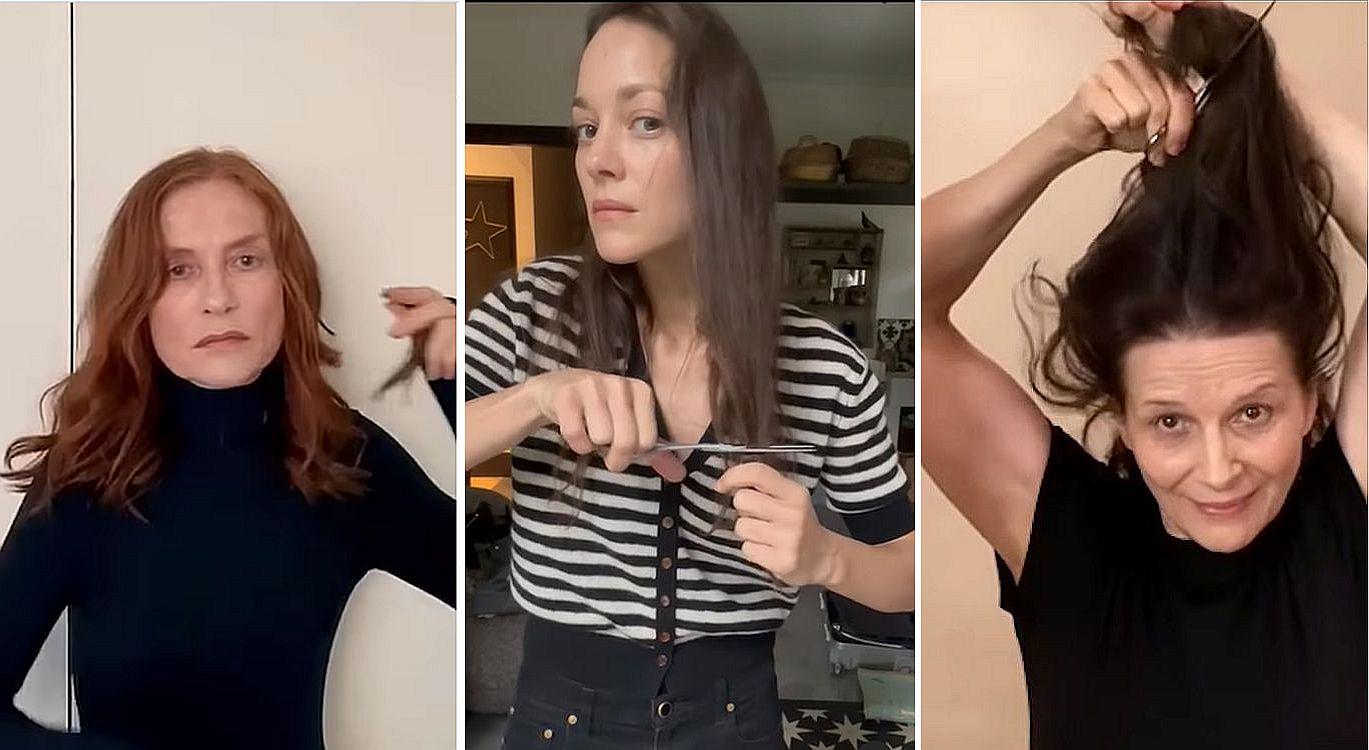 In a video campaign on Instagram, more than 50 French female artists from the world of film and music cut off a lock of their hair in a symbolic gesture and in this way expressed their support for the female protesters in Iran. After the death of 22-year-old Mahsa Amini, they demand more rights for women.
Among other things, a strand of hair is cut off in the video Isabelle Huppert, Juliette Binoche, Isabelle Adjani, Berenice Bejo, Melanie Laurent and Marion Cotillard. They also participate Charlotte Gainsbourg, Charlotte Rampling and Jane Birkinwhich have close links with France.
The video is accompanied in the background by a Persian adaptation of a song of the Italian anti-fascist resistance Bella Ciao Iranian artists Gandomwhich made the rounds online last week.
"Iranian protesters, led by female protesters, are risking their own lives by protesting. These people are only demanding basic freedoms. These women, these men deserve our support," said the message accompanying the video on Instagram. "It is impossible not to condemn, again and again, this terrible repression."
The initiative was launched by international human rights activist Richard Sedillot in collaboration with prominent French lawyers Julie Couturier and Christiane Feral Schuhl; they also started the key chain #HairForFreedom.
The video, featuring French film and music stars, was released a day after more than a thousand French film professionals, including Leo Seydoux, Julio Ducournau, Michel Hazanavicius, Jacques Audiard and head of the Cannes Film Festival Thierry Fremauxsigned a petition in support of the women's uprising in Iran. "Zan, Zendegi, Azadi. Woman, life, freedom. May the words chanted by Iranians and echoed by all protesters be heard. May these words help stop this intolerable coercion and begin, finally, a new era in Iran and everywhere women are victims of obscurantism. This universal struggle for women, for life and freedom is also ours." is written, among other things, in the accompanying open letter.
Protests led by womenWomen removing headscarves and cutting their hair have become a central image of protests in Iran that erupted last month. They were triggered by the death of a young woman Mahse Amini, after she was arrested by Iran's morality police, who enforce Iran's strict dress code. These require women to cover their hair completely in public.
Amnesty International reports that Iranian authorities are "deliberately using lethal force against protesters" that have killed more than 52 people by the end of September. They also call for measures that go "beyond statements and condemnations" to stop the bloodshed.
Source: Rtvslo