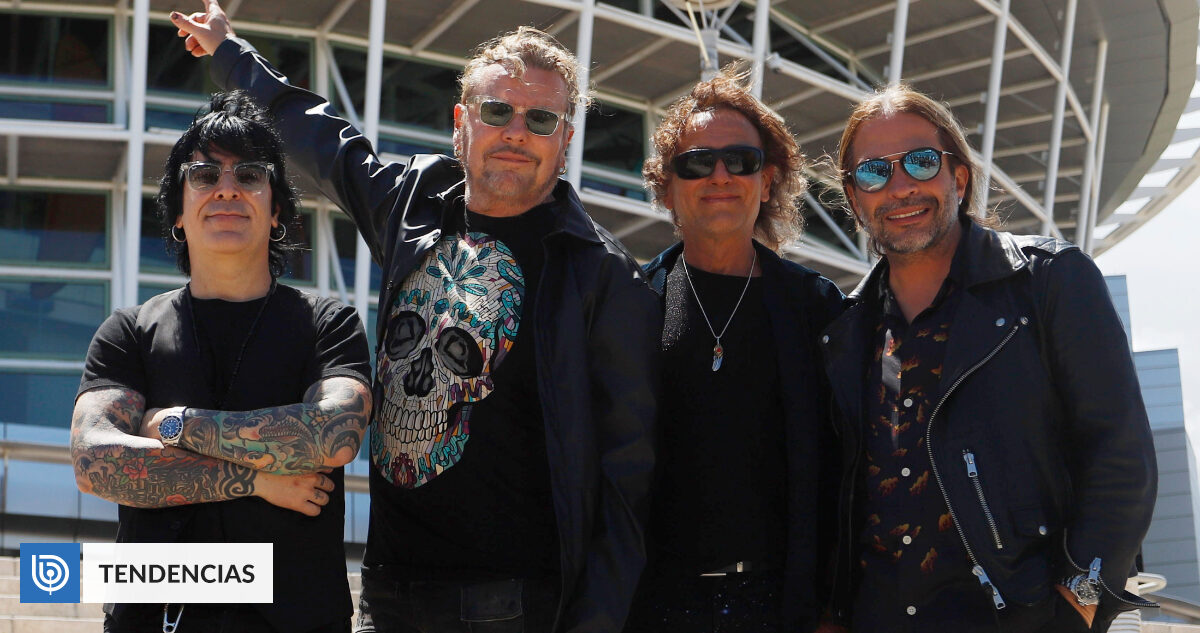 In 2018, many users assured that the band would not set foot on national soil until Chile allowed Bolivia access to the sea. Mana has been confirmed as part of the Viña del Mar Festival.
Mayor Macarena Ripamonti this Wednesday confirmed the first artists to participate in the 2023 edition of the International Song Festival. Many were impressed by the Mana Band's return to Chile at the Viña del Mar event.
This is how thousands of users of social networks in 2018 They began affirming that the group would not return to the homeland after the vocalist's words About Fernando "Fher" Olvera Chile's position to deny Bolivia access to the sea.
"I don't want to be criticized by Chileans, but I will say what I feel in my heart. Chile is a very big, very long and wonderful country. A small piece they gave (to Bolivia)." announced at the time in March 2018.
"Why isn't one country (Chile) a little lower and the other (Peru) a little higher? Even if it's to secure a loophole. " claimed the artist.
Because of his words, many users of social networks interpreted the singer's words as threatening. "If you don't give Bolivia a sea, Mana will never come to Chile again." Some netizens wrote at the time.
But the band didn't let go of the rumors, and Olvera's remarks They never coordinated his tour and never even issued an apology for the artist.
"I didn't want to be rude to the Chilean people I have great affection for them and have many dear friends," he said in a statement via the band's Twitter.
"I apologize if my comment offended anyone. I am one of those who believe that brotherhood and unity make for a better world. " closed your message
message from @ Fermana: pic.twitter.com/nDZlaoi3I2

– Mana (@manaoficial) March 3, 2017
In any event, despite the artist's explanation, users continued to assure the band would not be returning, a fact that has again been confirmed with Mana's confirmation as part of the 2023 Vina del Mar festival grid. Denied.
Source: Biobiochile