Potential candidates now also know which scene awaits them at the audition
Britain's most famous secret agent with a license to kill, a martini in his hand and an Aston Martin in his fleet is celebrating around 60 years on the big screen today. This is an opportune moment for another round of speculation about who the next James Bond will be.
The longtime producers of the Bond franchise, who are also brother and sister, Barbara Broccoli and Michael G. Wilson, have confirmed that the search for a new actor for the famous role has not even begun. It has been known for quite some time that it was last year's bestseller It's no time to die the last Bondiada with Daniel Craig in the lead role – the franchise also said goodbye to the actor with a grandiose death scene.
"We won't really be looking for a new player for quite some time," Barbara Broccoli was clear. "We have to do a total renovation first, which is the most exciting part of this point in the process." Of course, such vague statements don't stop fans from speculating about who is in the running for one of the industry's most recognizable roles.
Primarily action stars drop out"First of all, we want a good actor, an actor who is not necessarily an action star, but who is up to the demanding role that the script will dictate," explains Wilson. "It's definitely a prerequisite, but it's difficult… Look, if you look back at all the actors who have portrayed Bond, it's really hard to find a quality that they all have in common."
He first became famous in screen adaptations of Ian Fleming's novels Sean Connerywho were followed by others George Lazenby, Roger Moore, Timothy Dalton, Pierce Brosnan and finally Daniel Craig.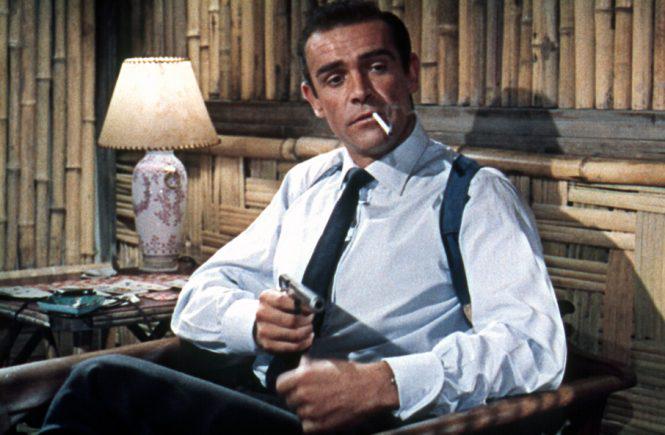 However, both producers are aware that choosing the right actor is the key to the success of the entire franchise. "Thank God they chose Sean Connery as the original – if it hadn't been for him, I wonder if we'd still be here 60 years later. Each of the actors took the franchise in a new direction, refreshed it and made it relevant to their time".
Harry Styles and Tom Holland also drop outWhen it comes to choosing Bond for the 26th film, only one thing is certain for now: it won't be a young man in his twenties. In Wilson's words: "We've thought about younger people in the past. But it doesn't work when you try to imagine it. Remember, Bond's a veteran, he's been through a lot. This is a man who's fucked in the trenches, so to speak. He was probably in the SAS or something. It's not some kid straight out of high school that you put at the start of your career. So the concept only works for a guy in his thirties."
At an event organized by the British Film Institute to mark the 60th anniversary, Wilson also revealed that potential actors are always greeted with the same scene at auditions: the seduction scene from the movie From Russia with love (1963). "We always use the same scene… The one where Bond comes back to the hotel after the assassination and starts taking off his shirt in the bathroom. Then he hears something, grabs a gun, walks into the room and finds a girl in bed," he summed up. The Soviet soldier Tatiana Romanova introduces herself to him and then replies to his compliment that her mouth is too big. "They are just right for me," gasps Bond before kissing her (and extracting some classified information from her).
"This is our test. Anyone who can pull off this scene is fit for Bond. It's not easy."
Source: Rtvslo