In the eastern tower of Ptuj Castle, an exhibition of the castle's baroque tapestries, presented from the point of view of their creation and preservation, will come to life today. This year marks the 40th anniversary of the establishment of the first textile conservation and restoration workshop in Slovenia.
The Provincial Museum of Ptuj Ormož, which this year also celebrates 130 years of existence, promises that the exhibition will be interesting for everyone who is interested in how the precious woven tapestries, known as tapestries, were created, what materials they are made of, and how they are they repair and preserve the museum. The installation will be on display until December 2023.
On the occasion of the 40th anniversary of the first restoration-conservation studio for textiles in Slovenia, a cycle of lectures was also prepared in Ptuj this year, where individual parts of their collection and care for this type of heritage are presented to the public. The Provincial Museum takes care of a unique and rather valuable museum collection of tapestries.
Our key collection of historical textilesPtuj Castle houses two series of tapestries, which represent the most important and highest quality part of historical textiles preserved in Slovenia. Some tapestries from Ptuj belong to the very top of the European production of artistic weaving, such as was carried out in the manufactories in Brussels in the 16th and 17th centuries. Among other things, the tapestries are a legacy of the Leslie familywho managed the castle for a century and a half until the death of the last male member of the family – Count Anton in 1802. Exactly ten Brussels tapestries are the most remarkable part of the legacy of the Leslie Counts at the Ptuj Castle, one of the greatest treasures of the Ptuj Museum and an exceptional part of the national artistic heritage.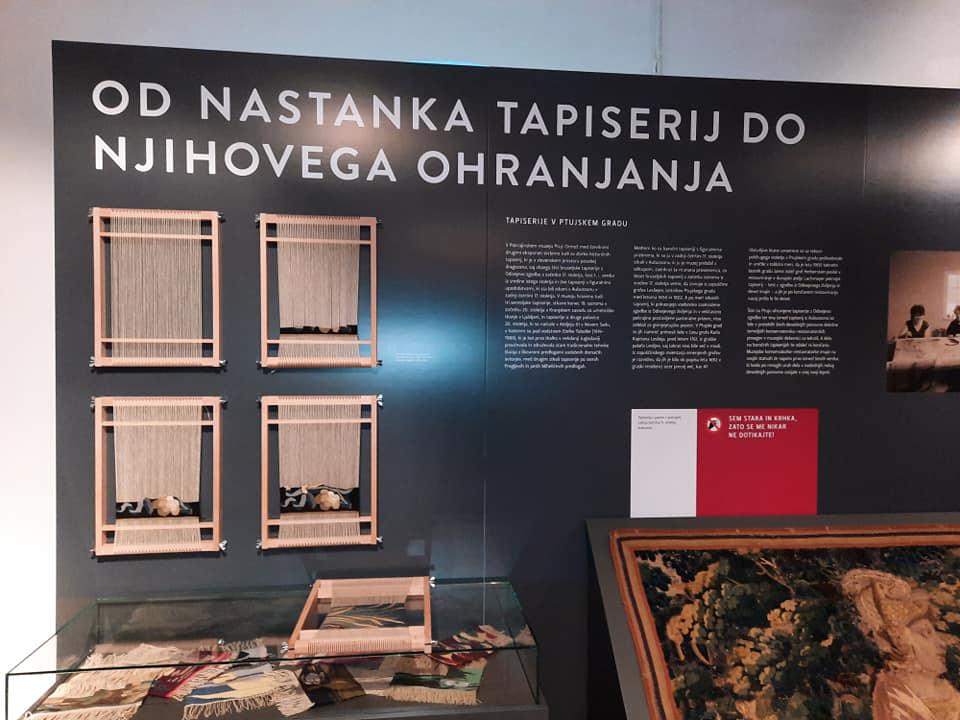 Fragile works of artUp until the 18th century, tapestries were indispensable in furnishing castles, as well as churches and wealthier city palaces. However, due to the sensitivity of the fabrics, mishandling in later periods when the tapestries lost their value, and the sale of the castle equipment, this wealth was almost entirely lost.
The Ptuj collection of baroque tapestries is the most extensive in Slovenia. The older series, depicting the story of the ancient hero Odysseus, was woven at the beginning of the 17th century, while the younger series, depicting lushly overgrown landscapes with lakes, along which small pastoral, hunting and love scenes take place, called verdure, was woven in the second half 17th century.
Source: Rtvslo