The project was planned for 2020
For Tom Cruise, apparently, nothing really is "mission impossible" – and the sky is no longer the limit for him. The 60-year-old Hollywood veteran has linked up with the director of Who's Bourne? Doug Liman for the film, which, among other things, envisages shooting in space.
The project was planned for 2020, but the covid pandemic intervened in the meantime.
Cruise and Liman were to pitch the concept to the Universal Filmed Entertainment Group (UFEG), and for filming, Cruise would have to fly a rocket to the International Space Station.
"I think Tom Cruise is taking us to space, the world is taking us to space," the president of UFEG told the BBC Donna Langley. "This is the plan. Tom and I have an amazing project in development… with a rocket and cameras to the Space Station."
According to Langley, most of the film will be shot on Earth, and will culminate when the main character "goes off into space and saves the day." She added that she hopes Cruise will become "the first civilian to do a spacewalk outside the Space Station."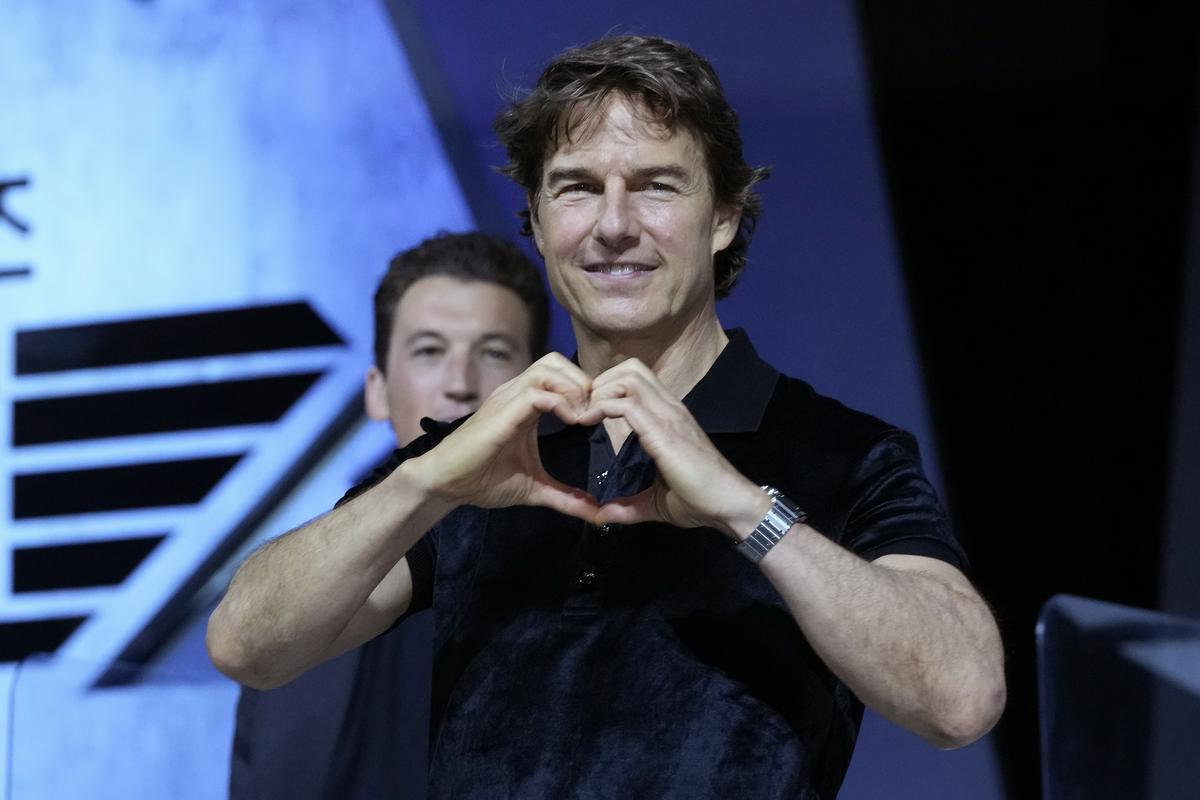 Russia rushed with a record
If the film gets the go-ahead, Cruise will become the first movie star to film in space on the International Space Station.
This is what the American media say, but they apparently missed the news from Russia – namely, that they already launched a Russian actress into space last October Julia Peresild and the director Klima Šipenko, to shoot the first film in Earth's orbit there. The Kremlin said at the time that the film would help increase the country's space fame.
With this project, Russia became the first country to actually shoot a feature film in space, and Julia Peresild became the first actress to film in space.
Not even an injury stops him
Adventure is nothing new for Cruise – the actor is famous for the fact that he likes to perform his own stunts.
For Cruise's 60th birthday in July, the Mission: Impossible director Christopher McQuarrie posted a photo of the actor performing a truly crazy feat – Cruise is hanging from a plane in the air in the photo.
That the Oscar-winner is really dedicated to this kind of work is also proven by his injury on the set of Mission: Impossible 6 in 2017, when he had an accident during one of the difficult jumps, literally crashing into the betting house in his net. Only a few months later, he returned to the filming in London and continued to work.
Cruise was recently asked at the Cannes Film Festival why he did away with stunt doubles, and he replied: "No one asked Gene Kelly why he danced."
Source: Rtvslo