The former Spanish heavyweight is being linked to a Spanish actress
Iker Casillas raised a lot of dust when he wrote on his Twitter on Sunday that he is gay. The tweet soon disappeared, and the former goalkeeper of the Spanish national team and Real Madrid announced that his account had been hacked.
"I hope you will respect: I am gay," read a tweet on Casillas' profile, just a day after Spanish media reported that the 41-year-old retired soccer star was in a relationship with a 30-year-old Spanish actress Alejandro Onievo.
Another former Spanish football first-class player replied to the tweet Carlos Puyol with suggestive "It's time for the world to know our story."
Casillas' tweet was hastily deleted, followed by Iker's explanation: "Account hacked. Fortunately, everything is fine. I apologize to all my followers. And, of course, an even deeper apology to the LGBT community."
Puyol, on the other hand, merely apologized for "an unfortunate joke with no bad intentions". "I realize that the joke may have hurt someone. I have nothing but respect and support for the LGBTIQA+ community."
Criticism of the gay community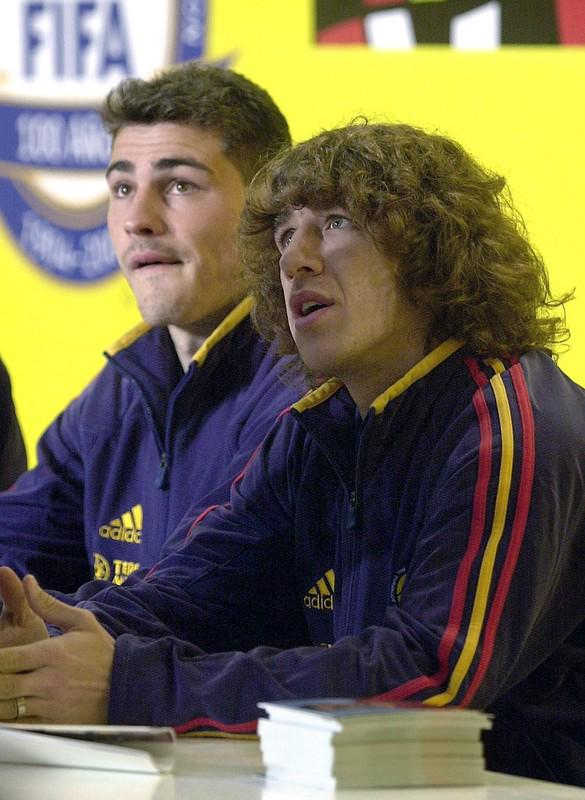 But the announcements didn't just go by the wayside and received quite a bit of criticism. Among other things, he condemned the tweets of the two Spaniards Josh Cavallothe Adelaide United player who came out as gay last year.
"The joking of Casillas and Puyol and the mockery of revealing sexual orientation in football is deplorable. For representatives of the LGBTQ+ community, the road to disclosure is very difficult. To see my role models and football legends making fun of it is incredibly disrespectful." he wrote.
He shared Cavall's post Jake Daniels, the Blackpool forward, who in May became the first active football player in Britain to come out as gay.
There are few openly gay players in men's football, although some progress has been made in recent years and some have decided to stop hiding.
Last year, after five years of marriage and two children, Casillas announced that he was divorcing the sports journalist Sara Carbonero. The couple, who had been together since 2009, when he stared at her during an interview, were considered Spain's golden couple.
Source: Rtvslo