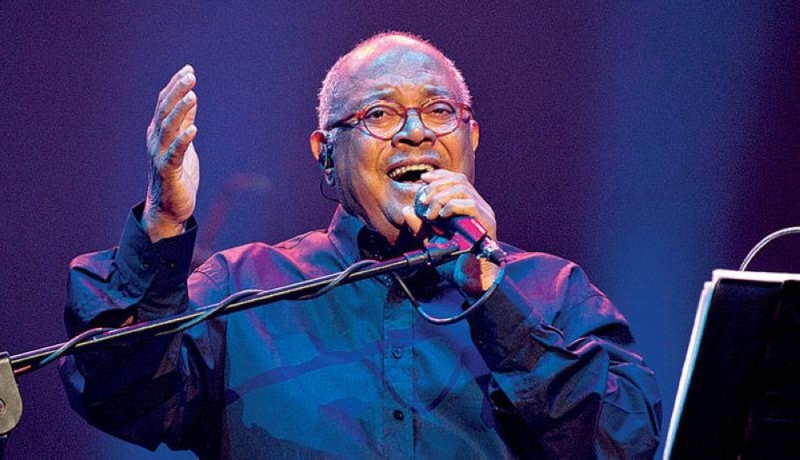 FILE: Cuban musician Pablo Milanes sings during the inauguration of the 36th Latin American Film Festival at the Karl Marx Theater. / AFP
On Monday, November 21, at night, the legendary Cuban singer and composer Pablo Milanes died at the age of 79 in Madrid, Spain. Known for being the founder of "La Nueva Trova", the universal artist was a loyal follower of the Cuban Revolution in its beginnings, and although he has been estranged over the years, his connection to his people through music has survived through time.
Pablo was born on February 24, 1943 in Bayamo, Cuba, the son of Angel Milanes, a soldier, and Conchita Arias, a seamstress. In the 50s, Pablo learned to play the piano in Havana and explored the world of music. The film The Umbrellas of Cherbourg (1964), with music by Michel Legrand, marked him forever and was seen at least 16 times in his lifetime.
During his military service, he was assigned to UMAP, a unit that was a work camp for homosexuals, religious and non-revolutionary youths, where it was intended to re-educate them. "It was brutal for a 23-year-old boy," Pablo himself admitted in a 2019 documentary about his life.
He joined Cuban music at the age of 60, taking the stage with his song "Mis 22 años" and by 1967 he joined Silvio Rodríguez and Noel Nicolas at the beginning of "La Nueva Trova".
He was one of the leading singers of the young left in the 70s, and songs like "I'll Walk the Streets Again," dedicated to Chile after the coup against Salvador Allende, became universal anthems.
Throughout his career, the singer has recorded dozens of albums, scored films and won two Latin Grammys for Best Singer-Songwriter Album in 2006 and Musical Excellence in 2015.
Distance from the revolution
After the historic demonstrations that took place in Cuba on July 11, 2021, in which more than a thousand people were arrested, the musician published a harsh judgment on his social networks: "It is irresponsible and absurd to blame and repress people who sacrificed and sacrificed. For decades, everything has been given to maintain a regime that finally lands him in prison."
Despite this, his friend and co-founder of "La Nueva Trova" Silvio Rodríguez, with whom he had some disagreements at the time, paid tribute to Milanese after his death, recalling the lyrics of a song he dedicated to him in 1969: "One day I met you on the chest of death." You didn't know anything, and it was you who led him."
Farewell to Casa de América.
The singer-songwriter's remains will be entombed in a chapel in the Cervantes Room of the Casa de América in Madrid, Spain.
The daughter of musician Heide Milanesi said the book of condolence was opened so that all his followers could pay their respects to the artist.
"I have no words to express my gratitude for the beautiful and sincere gestures of love for my father," Heidi wrote on her Facebook wall. "Today, in the place where he created his space, where he enjoyed recording his music for Cuba and the world for the last 25 years, the condolence book will be opened for everyone who wants to come," he added.

Source: Diario.Elmundo