You can donate during the show
At 8:00 p.m., the 32nd charity concert Klic dobrote for Slovenian families in need began in collaboration with Slovenske Karitas and RTV Slovenia, which takes place in the Golovec hall in Celje. It is broadcast on TV SLO 1, Radio Slovenia and Radio Ognjišče.
Most of the people who come to Caritas are in great distress, most often materially, but often also spiritually and emotionally. The aid package is also a ticket to a relationship in which the wounds of life can be healed, the organizers wrote. This time too, Slovenska caritas invites people to show compassion and solidarity towards families in need and to donate to them.
At the same time, they especially want to help children and young people in poor families, whose number is increasing due to insecure employment, insufficient income, accidents, indebtedness or parental illness. The deprivation can mark their children for life. First of all, families need basic help with food, paying bills, fuel and hygiene items. Increasingly expensive basic necessities of life cause additional hardships.
With the Klic dobrote concert, Slovenian Caritas wants to raise as much money as possible on stage in Celje together with many musicians, Caritas volunteers and the valuable help of viewers and listeners. The financial resources collected at the charity concert and the accompanying Caritas actions in December are the main source of material aid at the parish Caritas, where they help more than 20,000 families in need every year. The doors of Caritas are open to people at 453 parish Caritas, where more than 9,000 volunteers try to help, support and encourage people in need all year round.
Call and donate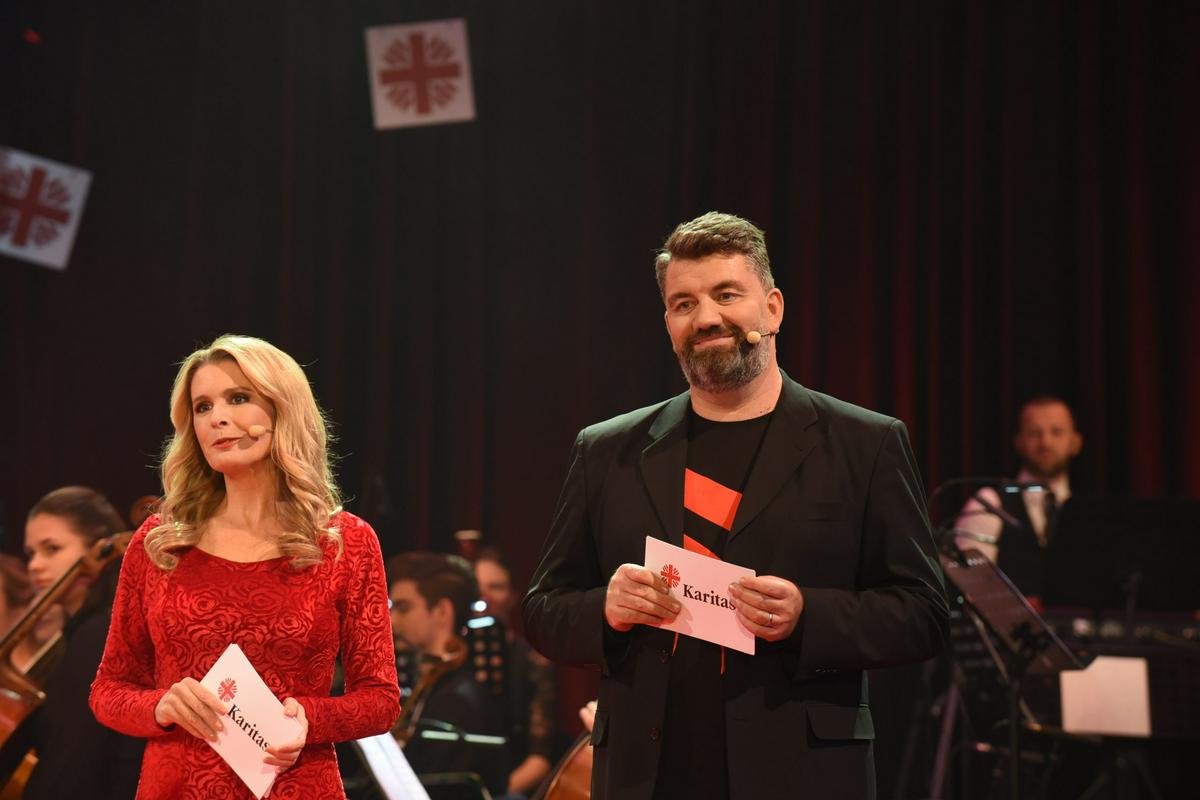 Contributions for families will be collected today between 20:00 and 22:00 on the special telephone number 01 472 00 11. You can also make your contribution on the form on the website www.karitas.si. The charity concert will be repeated on Friday, November 25, at 1:25 p.m. on the 1st program of TV Slovenia. Viewers will also be able to make voluntary monetary contributions during the replay.
They will connect the evening Bernarda Žarn and Jure Sešekand from studio 1, the presenters will hang out with young Caritas volunteers and Slovenian scouts Klara Eva Kukovičič and Žiga Bunič. A band will perform with musical points Diamonds, Kvatropirci, Modrijani, Prifara musicians, Žan Serčič, Eva Boto, Nina Pušlar, Marko Vozelj, Neža and Damjan Pančur, Matej Šoklič, Andraž Hribar, Alya and Choir of Alojzij Šuštar Elementary School.
Source: Rtvslo