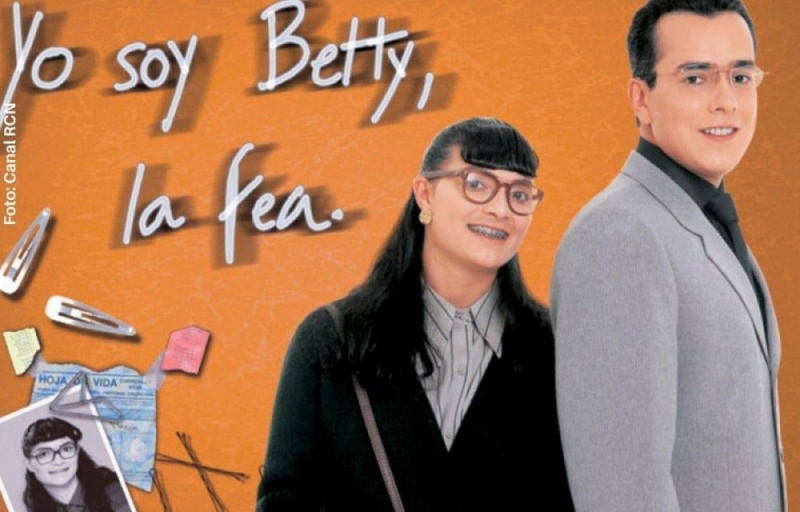 "I'm Ugly Betty", RCN Telenovela / Courtesy
Many Netflix users were devastated by the unexpected news that I Am Ugly Betty would be leaving the platform. The famous Colombian production was removed from the catalog of the big "N", despite the fact that for several weeks it was positioned in the top 10 of the most watched titles of its repertoire in Latin America.
However, the most successful telenovela of all time already has a new home on streaming, as Prime Video Latin America announced that Betty will soon be coming to its catalog.
"Welcome Beatriz Aurora Pinzón Solano to Prime Video! Don Armando, El Cuartel, Hugo Lombardi, La Pellitenida, Nicolas Mora and Mars arrive in #PrimeVideoLAT. Enjoy the gossip, drama, and all the fun of EcoModa, coming soon only to Prime Video," Amazon's streaming platform recently posted on Twitter.
Welcome to Beatriz Aurora Pinzón Solano Prime Video!

Don Armando, El Cuartel, Hugo Lombardi, La Pellitenida, Nicolas Mora and Mars arrive #PrimeVideoLAT

Enjoy the gossip, drama and all the fun of EcoModa coming soon only on Prime Video
The most successful soap opera in history
The Ugly Betty phenomenon is bigger than many people realize. The story of a confused and self-conscious but highly intelligent woman who captures the heart of the president of a prestigious fashion company has become a worldwide sensation, reaching 180 countries, dubbed in 25 languages ​​and 30 adaptations.
Due to its extraordinary scale, in 2010 the production was recognized by the Guinness World Records as the most successful TV series of all time.
Unlike the rest of the novels of the nineties, in which the main character was an extremely beautiful woman, the late Colombian director Fernando Gaitan proposed a woman with glasses, braces and a very awkward bow for the main role, which he called "the ugliest". actor.
Courtesy
Perhaps it was this innovative bet that ensured his success, because although Betty was a brash character, her charisma and kindness won her the hearts of the public.
The rest of the I Am Ugly Betty cast includes Jorge Enrique Abello as Armando Mendoza; Natalia Ramirez as Marcela Valencia; Lorna Paz as Patricia Fernandez; Luis Mesa Daniel Felipe in Valencia; Julian Arango as Hugo Lombardi; Ricardo Velez as Mario Calderon; Mario Duarte as Nicolas; Adriana Franco as Julia Solano de Pinson; Jorge Herrera as Hermes Pinson Galarza; Dora Kadavid as Ines Ramirez; Stefania Gomez as Aura Maria, among others.
The telenovela "Yo soy Betty la fea" will soon reach the catalog of Prime Video Latin America.


Source: Diario.Elmundo