One-day conference Reading the word=reading the world at KC Pekarna
In the hall of the Gustaf Cultural Center Pekarna, on November 25, the Conference Reading the Word=Reading the World will take place with a round table and several talks. Among the guests is Craig Murray, one of the most prominent supporters and friends of Julian Assange.
At the conference, among other things, questions such as: How does the information we get from the media, advertisements, movies and textbooks shape our understanding of current social, political and economic events? Which voices are absent, silenced, over-voted? How to forge visions and strategies for a post-capitalist society in a world of systemic economic and social inequality?
At the round table The autonomy of editorial policies and the importance of independent online media platform a journalist who, among other things, writes for the independent web portal Mešanec, participates Kristina ChristmasMMC's journalist Boris Vasev and an activist and whistleblower for the independent international media platform ZNetwork Alexandria Shaner.
Followed by a presentation and a talk with the title Strategies and visions for a post-capitalist society: the participatory society movement and the Extinction Rebellion movement. In this segment of the conference, an activist and an expert on participatory society participate Matic Primc and a representative of the Italian branch of Extinction Rebellion Michele Raffaeli.
Upon publication of the Slovenian translation A People's History of the United States Howard Zinn at Založba Sophia, there is also a conversation about the life and work of this renowned historian, pedagogue, socialist and steadfast activist. Peter Bohmer, Zinn's acquaintance, activist and retired professor of political economy, will join via online link. The historian will present the translation of the work and its implications for the Slovenian space Lev Centrichwho is also the author of the foreword.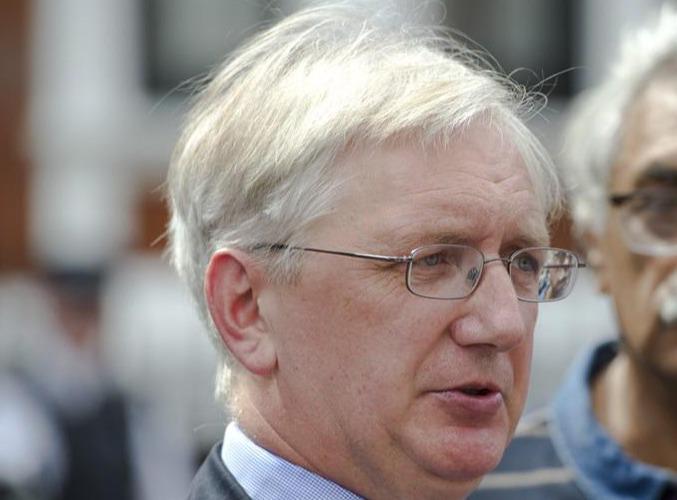 The highlight of the conference is an evening lecture by a Scottish journalist, political activist, activist and writer Craig Murray on the process against Julian Assange and its consequences for the work of journalists. In the conversation that will follow, the participants will address, among other things, questions such as What caused this group of democratic countries to unite in political persecution, deliberate isolation, demonization and abuse of the individual for such a long time and with such little respect for human dignity and the rule of law? and What consequences does the political persecution of Assange have for journalistic work?
The event, co-organized by AGD Gustaf and the non-governmental youth field Pohorski Battalion, will conclude with a concert by a versatile artist and performer Damir Avdić.
Source: Rtvslo